Uzbekistan's weightlifters win two gold medals at the 2nd CIS Games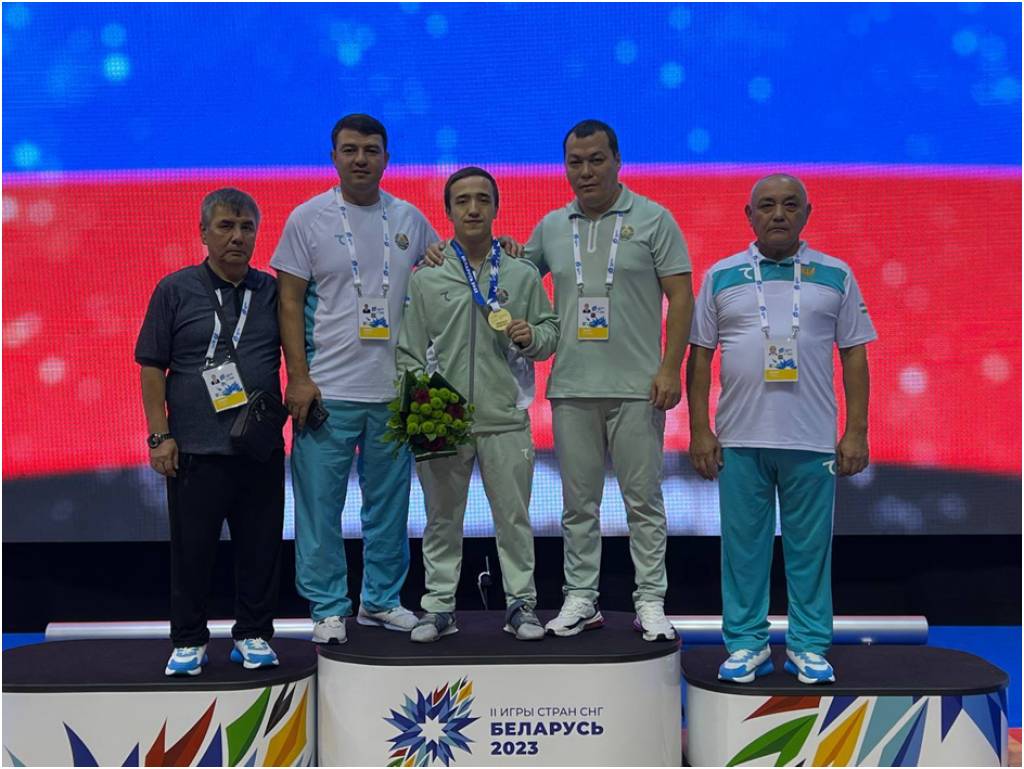 As expected, at the 2nd CIS Games in Minsk, Uzbekistan's athletes are demonstrating high skill and desire to win.
Two weightlifters from Uzbekistan rose to the highest step of the podium. Ogabek Nafasov, a graduate of Samarkand weightlifting school, proved his superiority over his rivals in all categories. He confidently performed both in the snatch (110 kg) and the clean and jerk (130 kg) in 55 kilograms weight category. His total result is 240 kg. According to the biathlon results, he surpassed the representative of Turkmenistan Ali Bobomurodov, who became the silver medalist, by as much as 25 kilograms. At the same time, the host country's representative, Grigory Vertinsky, got a bronze.