Uzbekistan servicemen lay flowers at the Independence Monument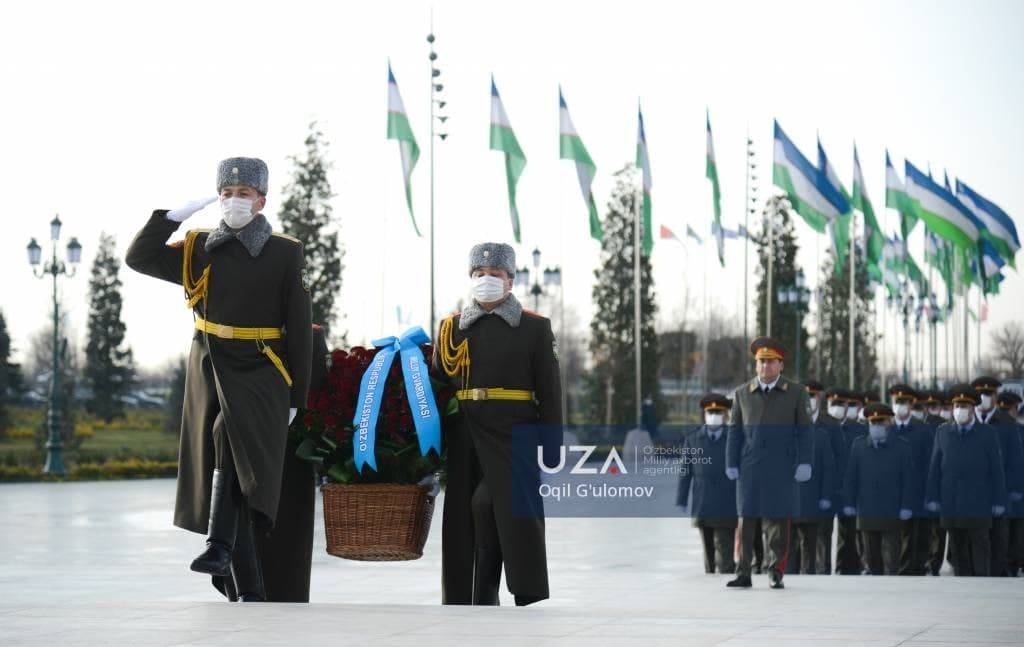 Uzbekistan celebrates the 30th anniversary of the establishment of the Armed Forces of the Republic of Uzbekistan.
On January 14, flowers were laid at the Independence Monument in the New Uzbekistan park, built in connection with the thirtieth anniversary of the country's independence.
Servicemen of the Ministries of Defense, Internal Affairs, Emergency Situations, the State Security Service, the National Guard, the State Customs Committee laid a wreath at the Independence Monument.
Uzbekistan's national army is turning into an operational compact combat force capable of repelling any threats as a result of the attention paid to increasing the combat potential of our Armed Forces, equipping with modern weapons, raising the intellectual level of military personnel, strengthening their social protection.
[gallery-5446]
Tulqin Ruziyev, UzA