Uzbekistan, Portugal discuss investment prospects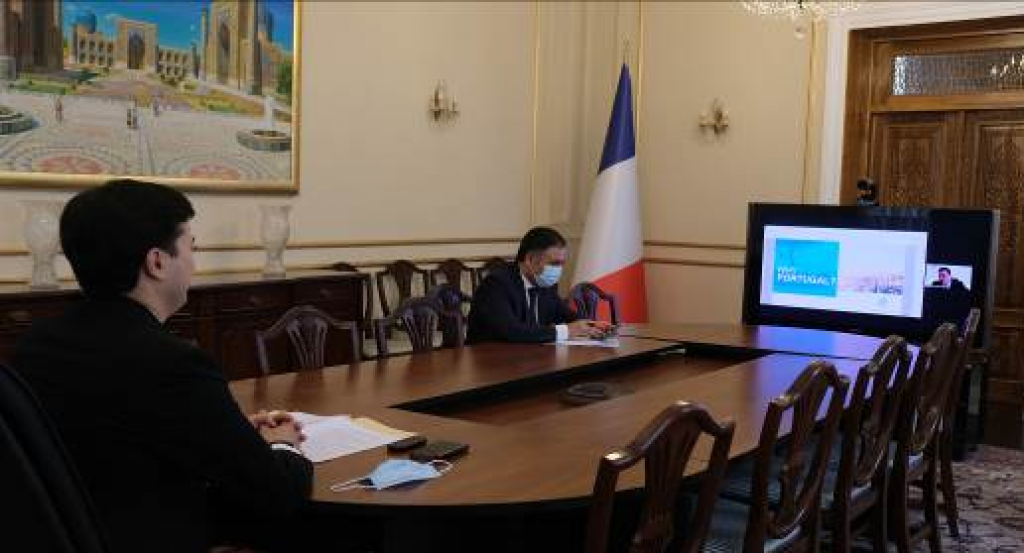 The Ambassador of Uzbekistan to Portugal with residence in Paris Sardor Rustambayev held virtual talks with the President of the Agency for Investment and Foreign Trade of Portugal AICEP Portugal Global, Luís Castro Henriques.
The meeting was also attended by the leadership of the Agency for Attracting Foreign Investment under the MIFT, the Chamber of Commerce and Industry, Uzcharmsanoat Association and other structures of Uzbekistan.
It was noted that there is a huge potential for developing cooperation between Portugal and Uzbekistan in trade-economic and investment spheres. Mr. Luís Castro Henriques said that a special feature of his company's activities is the preparation of marketing country information by organizing several economic and technical missions to the country and noted the readiness of AICEP Portugal Global to prepare relevant documents on Uzbekistan.
Textile, leather, pharmaceutical, construction, agricultural, chemical and other spheres were identified as promising areas of cooperation. Special emphasis was placed on the tourism industry, taking into account the rich experience of Portugal in attracting foreign tourists and the huge potential of Uzbekistan in this area.
An agreement was reached to organize a visit of the AICEP Portugal Global delegation to Uzbekistan to hold a joint business forum.
UzA