Uzbekistan, Pakistan experts discuss prospects of interaction within the framework of the SCO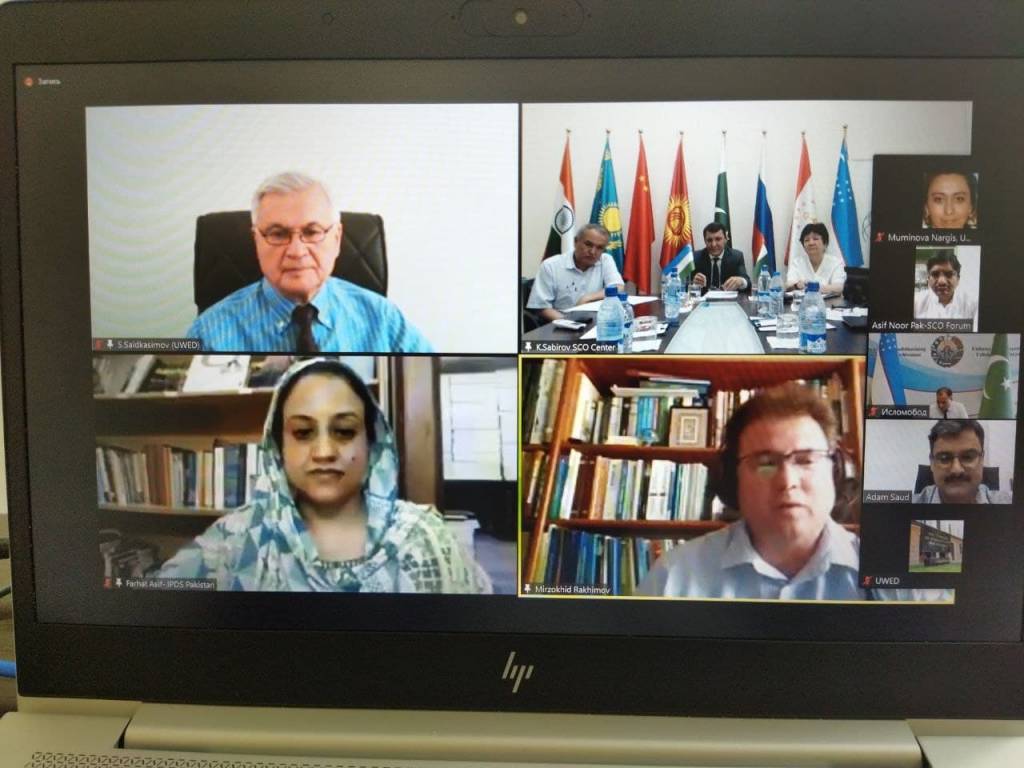 On the occasion of the 29th anniversary of the establishment of diplomatic relations between Uzbekistan and Pakistan, an expert meeting was organized on "Uzbekistan and Pakistan – prospects for cooperation within the framework of the Shanghai Cooperation Organization".
Experts from the Center for Economic Research and Reforms under the Administration of the President of Uzbekistan, the Academy of Sciences, the University of World Economy and Diplomacy and Tashkent State University of Oriental Studies, the leadership of the Institute of Peace and Diplomatic Studies (IPDS), leading experts of scientific-research centers of the national universities of Islamabad, Peshawar and Punjab attended the virtual event.
The participants discussed the possible prospects for cooperation at the regional and multilateral levels in the socio-economic, cultural and humanitarian spheres.
Pakistani experts praised the reforms carried out under the leadership of the President of Uzbekistan, noted their dynamic and effective nature. A positive assessment was given to the initiatives of the President of Uzbekistan at the international and regional levels, in particular on the organization of the International Forum "The role of the SCO in the system of modern international relations" within the framework of Uzbekistan's chairmanship in the SCO.
UzA