Uzbekistan, Egypt discuss cooperation issues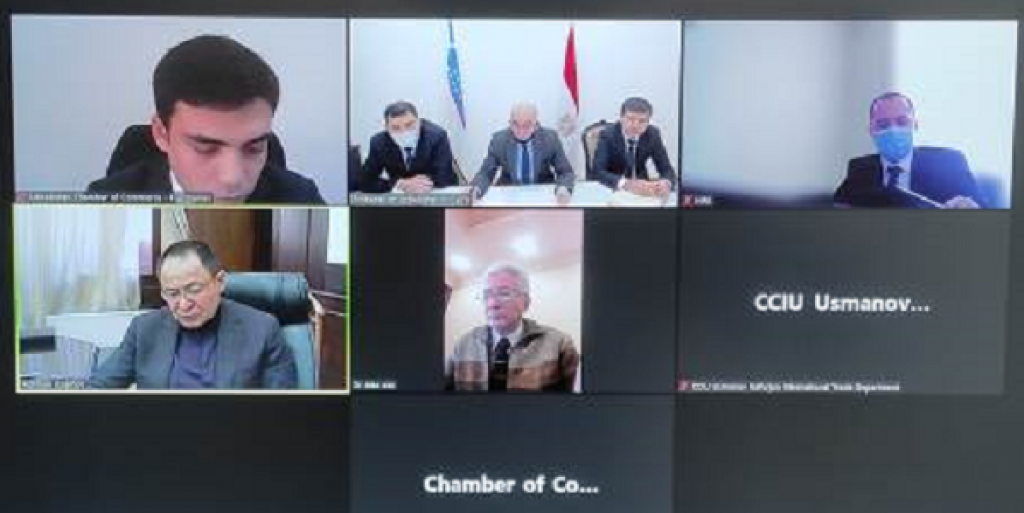 With the assistance of the Embassy of Uzbekistan in Egypt, virtual talks were held between the leadership of the Chamber of Commerce and Industry of Uzbekistan and the Federation of Egyptian Chambers of Commerce.
The parties discussed issues of enhancing trade-economic and investment cooperation.
Participants noted the need for intensifying mutually beneficial collaboration between the parties, which was suspended due to the coronavirus pandemic. The last meeting between representatives of the Chambers of Commerce of the two countries took place on September 5, 2018.
The interest in enhancing fruitful ties in the textile, chemical and food industries, the production of household appliances and agriculture was emphasized at the meeting. In this context, the parties agreed on the need to hold online talks between representatives of the business circles of the two countries in these areas from the beginning of February this year and over the next 4 months.
Issues of participation of businesspeople in international exhibitions and conferences held in Uzbekistan and Egypt were agreed upon. An agreement was reached to organize a visit of representatives of large business circles of Egypt to Uzbekistan in 2022.
UzA