Uzbekistan delegation gets acquainted with the UAE sights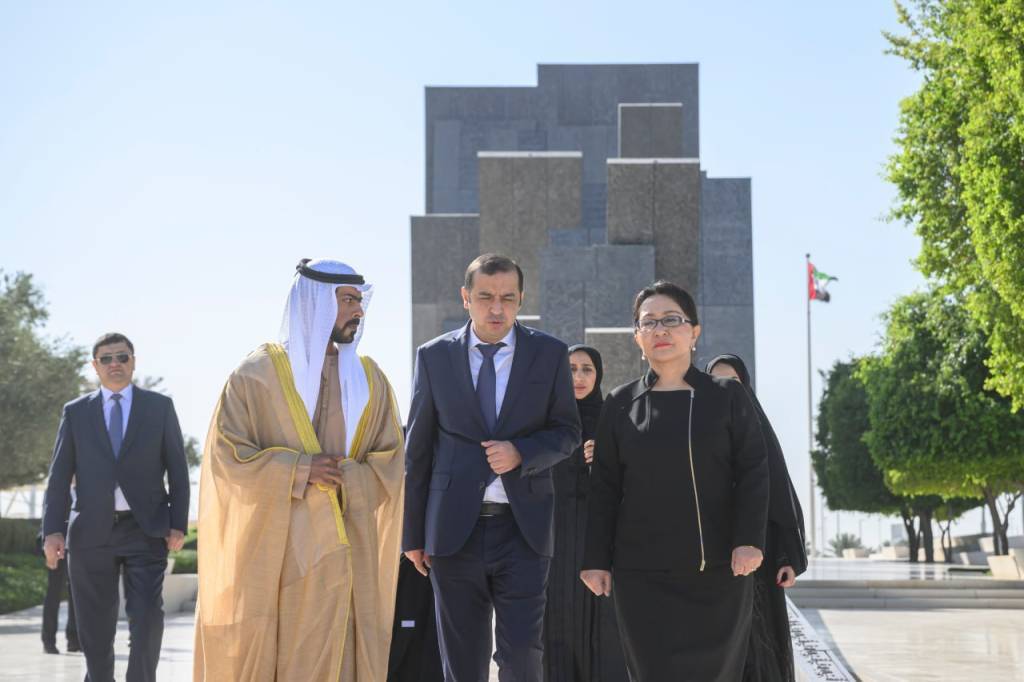 Members of the delegation led by the Chairperson of the Senate of the Oliy Majlis of the Republic of Uzbekistan Tanzila Narbayeva visited the Wahat Al Karama Memorial and the Sheikh Zayed Grand Mosque as part of the official visit to the United Arab Emirates.
At the Memorial, the Executive Director of the Martyrs' Families' Affairs Office, Sheikh Khalifa bin Tahnoun Al Nahyan, met the Uzbekistan delegation.
The memorial is located on 46,000 square meters opposite the Sheikh Zayed Mosque and is installed in memory of those who died for the freedom and unity of the Emirates.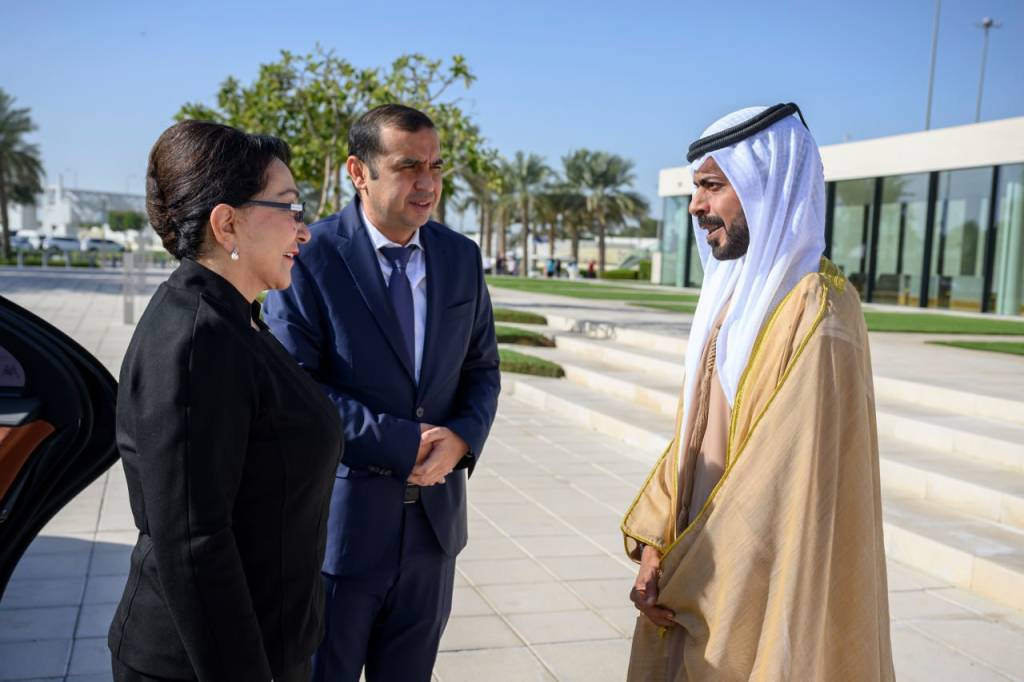 The Chairperson of the Senate of the Oliy Majlis paid tribute to the heroes who gave their lives for the freedom of the Emirates and left an autograph in the book of honored guests of the complex.
At the Sheikh Zayed Grand Mosque, the Uzbekistan delegation got acquainted with the history of the mosque.
This mosque is the personification of the great wealth of the Emirates, a symbol of the Muslim faith. The monument, with an area of 5 football fields with walls inlaid with gems and gold, is dedicated to the great man who united the poor lands of the Bedouins into one country that became the richest on the planet – Sheikh Zayed bin Sultan Al Nahyan.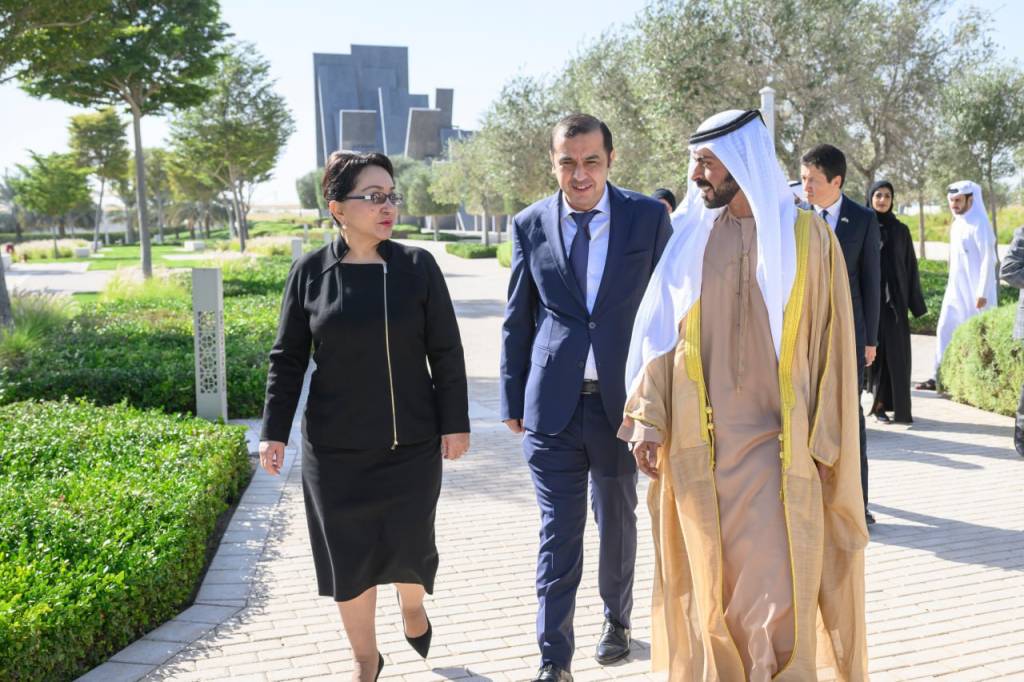 The total area of the mosque is over 22 thousand square meters. The building has 4 minarets 107 m high, about 1000 columns, 96 pillars, and 82 domes, and the main dome, which is the largest in the world, reaches a height of 87 m. In addition, the building is surrounded by artificial reservoirs lined with dark tiles.
The head of the Uzbekistan delegation left her autograph in the book of honored guests of the mosque.
UzA