Uzbekistan delegation attends SCO Foreign Ministers Meeting in Dushanbe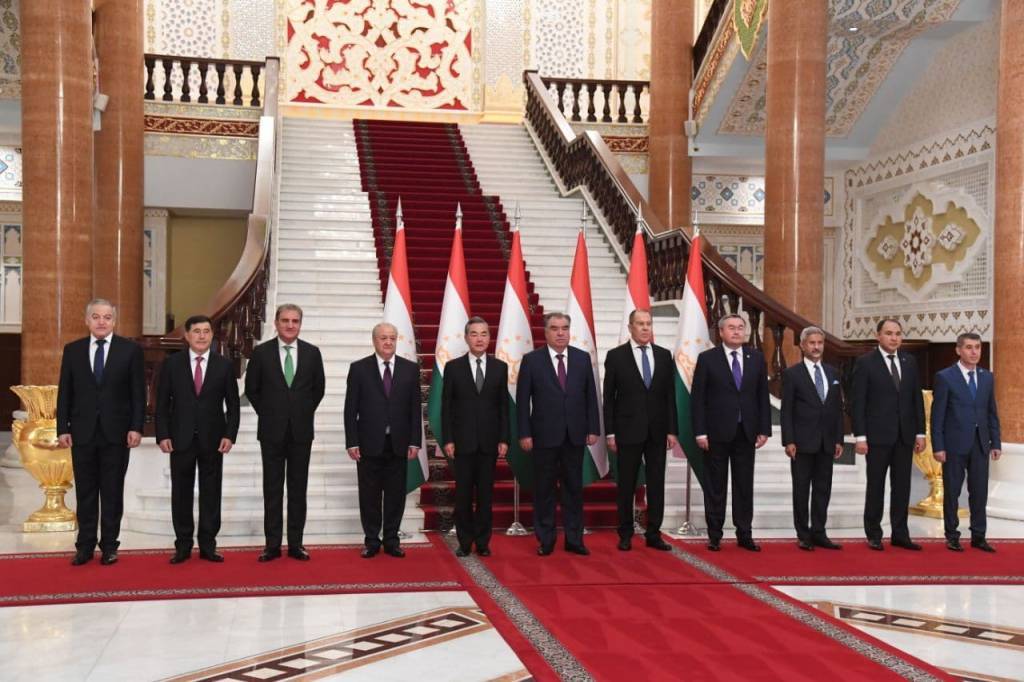 On July 13-14, Uzbekistan delegation led by Foreign Minister Abdulaziz Kamilov attended the regular meeting of the Council of Foreign Ministers of the Shanghai Cooperation Organization Member States in Dushanbe, Uzbekistan MFA reports.
Foreign ministers of India, Kazakhstan, China, Kyrgyzstan, Pakistan, Russia, Tajikistan and Uzbekistan with the participation of the SCO Secretary-General and the Director of the Executive Committee of the SCO Regional Anti-Terrorist Structure discussed the preparations for the upcoming anniversary summit of the Organization.
The ministers considered the draft agenda and documents proposed for signing during the meeting of the Council of Heads of the SCO Member States.
It was noted that over the past 20 years, the SCO has become an authoritative international structure, takes a worthy part in strengthening the modern system of interstate relations.
The parties exchanged views on further expansion and development of the Organization's activities, including the SCO Regional Anti-Terrorist Structure.
Current issues of an international and regional nature were also discussed.
***
The heads of delegations were also received by the President of the Republic of Tajikistan Emomali Rahmon.
Uzbekistan's FM Abdulaziz Kamilov spoke on behalf of the Council of Foreign Ministers of the member states.
The head of Uzbekistan delegation highly appreciated the fruitful work carried out by Tajikistan during the chairmanship of the Organization.
Abdulaziz Kamilov noted the current aspects of the development and strengthening of cooperation, the huge positive progress achieved in the process of cooperation and the partnership of the SCO member states in multilateral and bilateral formats.
UzA