Uzbekistan and Qatar leaders agree to take bilateral partnership to a qualitatively new level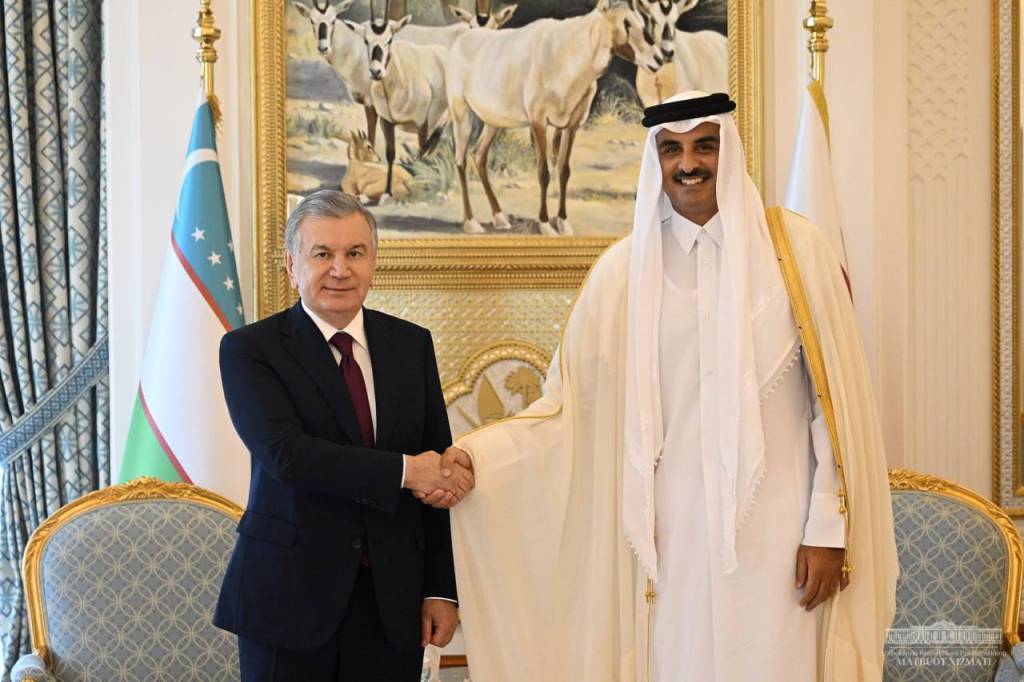 On October 2, at the Amiri Diwan complex in Doha, talks were held between the President of the Republic of Uzbekistan Shavkat Mirziyoyev and the Amir of the State of Qatar, Sheikh Tamim bin Hamad Al Thani, with the participation of official delegations of the two countries.
The President of Uzbekistan thanked the Amir of Qatar for the invitation and warm hospitality provided to the Uzbekistan delegation.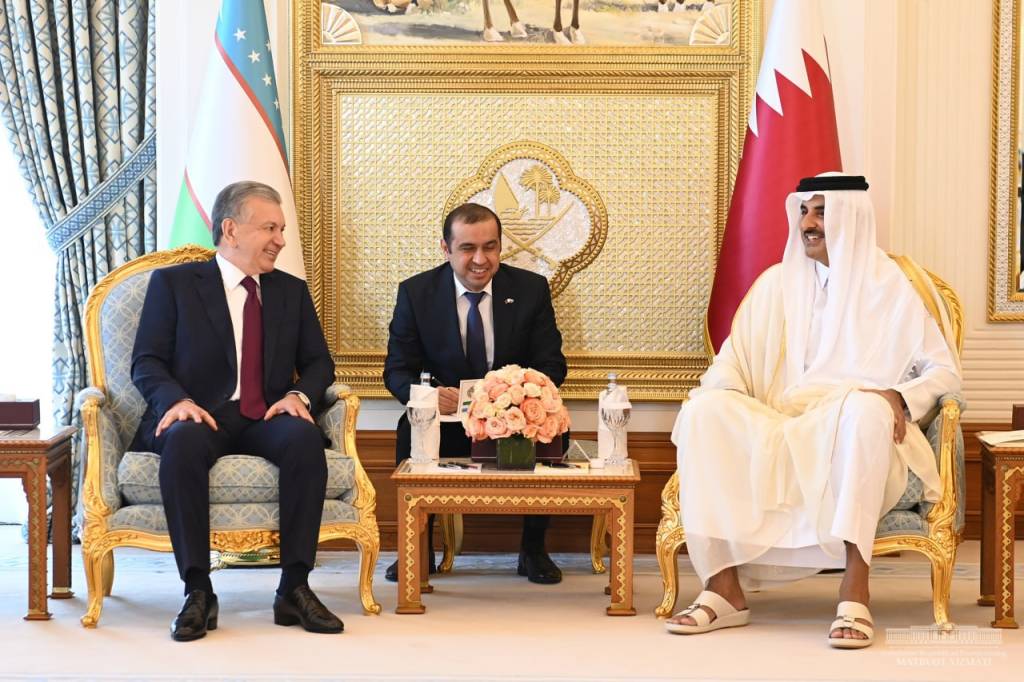 Issues of further strengthening the political dialogue, enhancing trade, economic, and investment cooperation, and intensifying cultural and humanitarian exchanges were considered.
It was emphasized that the historic visit of the Amir of Qatar to Samarkand in June this year opened a new milestone in relations between the two countries. A commitment was outlined to bring Uzbekistan's interaction with Qatar to a higher level of strategic partnership.
The intensification of contacts at different levels was noted with satisfaction. The trade turnover is growing, and air traffic has been established between the two countries' capitals. The implementation of joint projects with large Qatari companies has begun.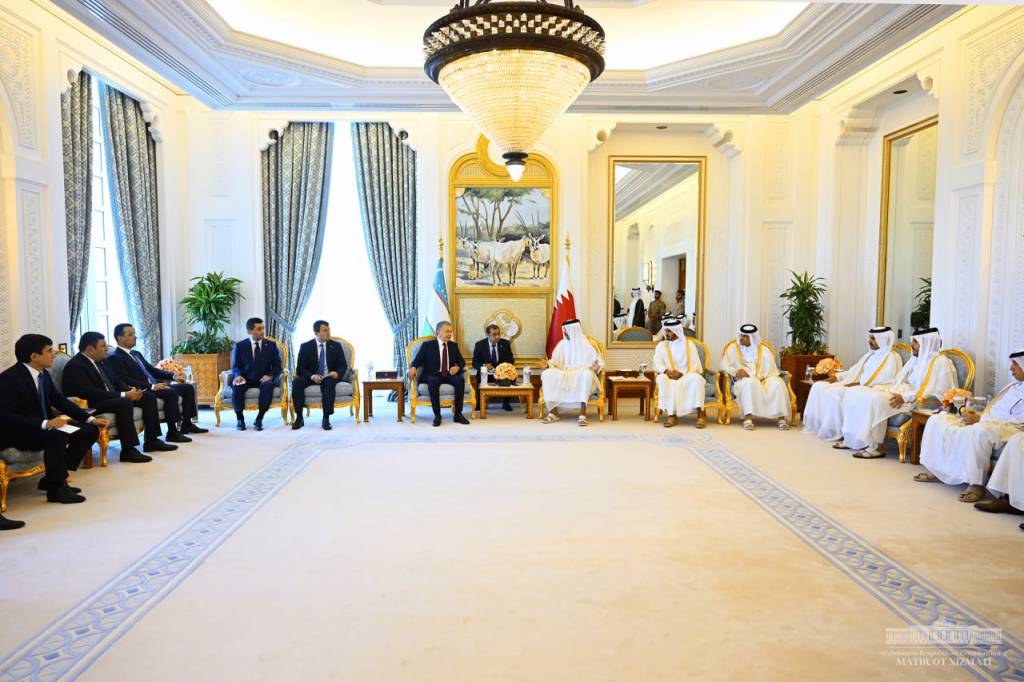 On the eve of the visit, the Embassy of Uzbekistan opened in Doha, which should give a powerful impetus to actively promoting a fruitful partnership.
A high assessment was given to Qatar National Vision 2030, a program successfully implemented in the country that is in tune with the goals and objectives of the Development Strategy of New Uzbekistan.
The readiness for a multiple increase in trade indicators and the practical implementation of joint investment projects in traditional and green energy, petrochemicals, advanced metal processing, agriculture, construction, tourism, finance, and others were confirmed.
To intensify business ties, organizing the first meetings of the joint Intergovernmental Commission, Business Council, and business forum in January 2024 in Doha was proposed.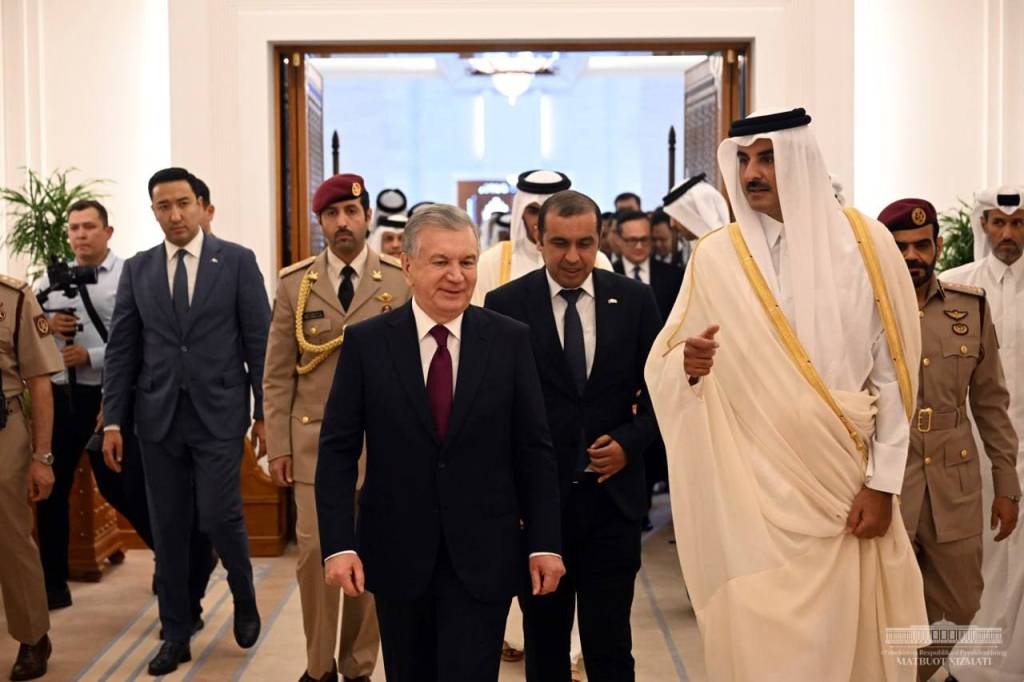 Readiness was expressed to fully support efforts to enhance cultural, educational, and tourist exchanges.
It was noted that Uzbekistan is interested in deepening cooperation with Qatari scientific and education institutions, conducting joint research in biotechnology, artificial intelligence, and green energy. An agreement was reached to hold the Culture and Tourism Week of Uzbekistan in Doha.
Current issues on the global and regional agenda were also discussed.
The importance of supporting the practical advancement of the Trans-Afghan Railway construction project was emphasized.
The parties agreed that it is essential to continue providing humanitarian assistance to the Afghan people to ensure peace and stability.
The heads of state instructed to prepare several joint action plans and create mechanisms to implement the agreements reached effectively.
Following the talks, a solid package of documents was signed to strengthen bilateral cooperation.
UzA