UNDP – an active partner in digital economic diplomacy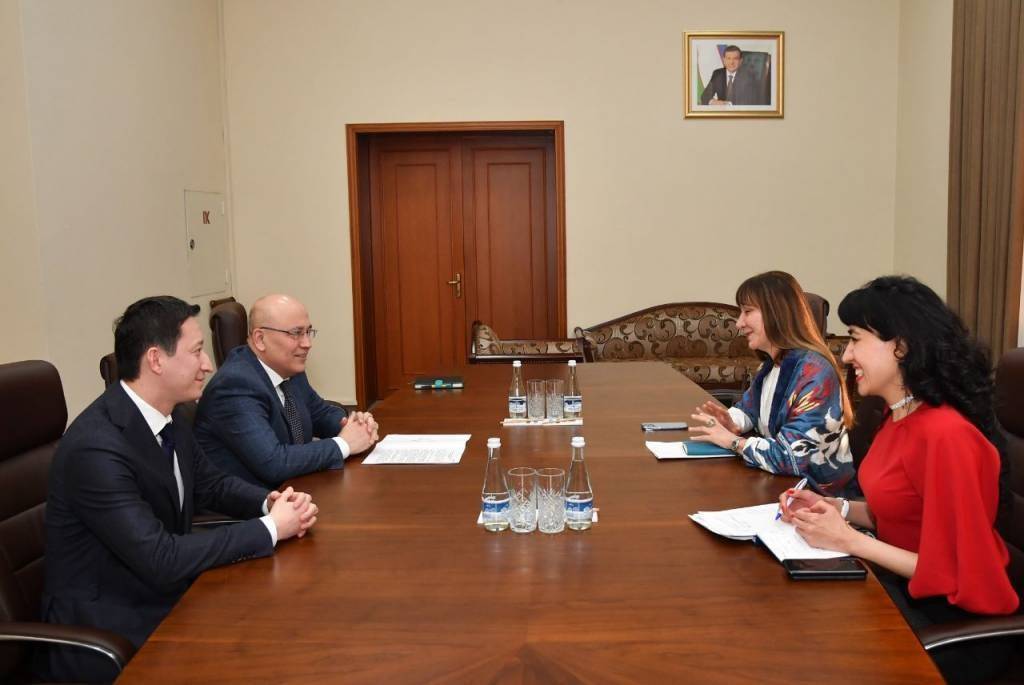 First Deputy Minister of Foreign Affairs of the Republic of Uzbekistan Furkat Sidikov received Ms. Matilda Dimovska, UNDP Resident Representative in Uzbekistan. The parties summed up the results of a joint project to strengthen the potential of the Ministry of Foreign Affairs in digital economic diplomacy in 2022.
It was noted that within the framework of the project, the Concept of Proactive Economic Diplomacy of New Uzbekistan and the brochure "New Uzbekistan: Seizing Opportunities" were developed for distribution among foreign partners.
For young diplomats of the Ministry of Foreign Affairs, a training workshop was organized to strengthen the skills of economic diplomacy with the participation of international experts and a special English course.
Digital digests have been prepared on the latest news in the economy of Uzbekistan, ongoing reforms and opportunities for foreign business. Digests were distributed among representatives of the international business community and the diplomatic corps.
Ms. Matilda Dimovska noted that in recent years Uzbekistan has resolutely embarked on the path of large-scale reforms and openness, which has created a powerful effect, including in Central Asia. UNDP welcomes Uzbekistan's determination to achieve the Sustainable Development Goals.
The UNDP confirmed its readiness to continue to actively cooperate with the Ministry of Foreign Affairs on the implementation of promising projects, including within the framework of the administrative reform launched in the country.
B.Khudoyberdiyev, UzA