The reform in Kafala System and its consequences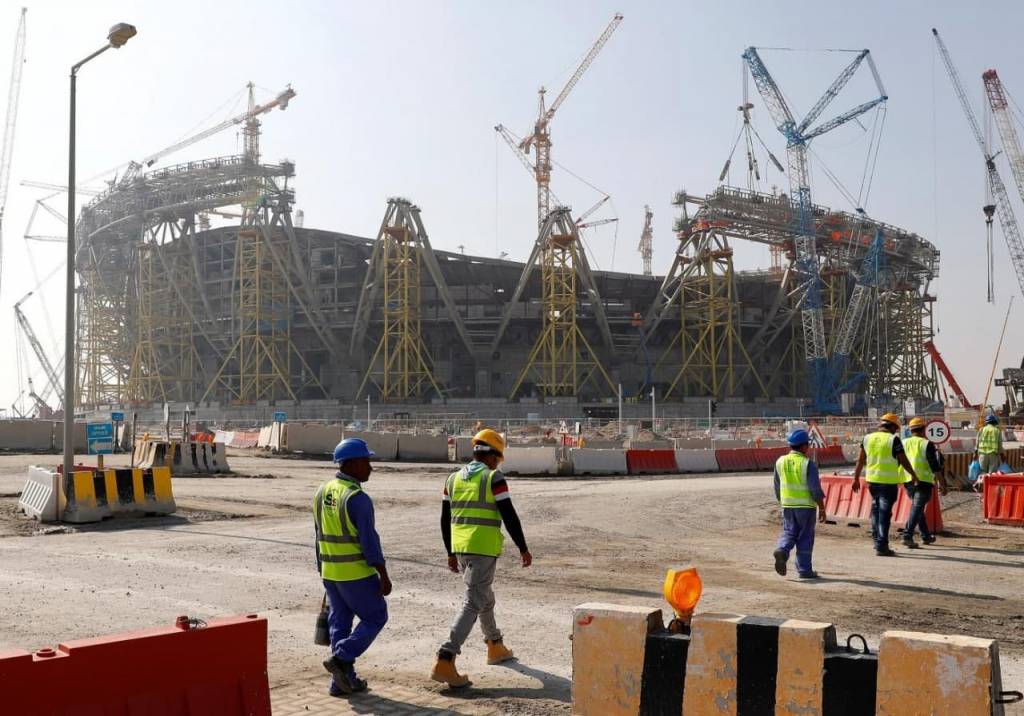 The expansion of labor mobility of both expatriates and nationals has become a concern of six Persian Gulf countries, namely Saudi Arabia, UAE, Qatar, Kuwait, Bahrain and Oman. Regarding the nationals, it means shifting from the public sector to the private to minimize the gap between the two. And of expatriates, this means the freedom to change the employers or workplace against Kafala System.
The great news is that the State of Qatar has already abolished the Kafala System. It happened in 2020 when Qatar ended the requirement for expatriates to obtain the employer`s permission to change their job. Law No.19 of 2020 allows non-citizen workers to alter their jobs before the end of their contract without a No Objection Certificate (NOC) from their employer. If this obligation is not filled and one foreigner switches from one employer – or sponsor – to another without any approval, he is to be imposed a two-year ban. Earlier the government of Qatar removed the exit permit requirement. Such reforms mark the beginning of a new era for the Qatari labor market.
There are several prerequisites to such decisions made by Qatari government authorities. First of all, Qatar compared to other GCC states demonstrates the highest share of migrant workers and the smallest percentage of the national workforce, with 95% and 5% respectively. So, the country uses millions of low-paid expatriates. Next, this small country on Arabian Peninsula has mega projects, like World Cup 2022, which significantly increase the scrutiny by international human rights groups.
As a result, in addition to the aforementioned reforms, Qatar has become the first country in the region to introduce a non-discriminatory minimum wage. All workers, all nationalities, all sectors, including domestic workers have a right to the new minimum wage of 1,000 Qatari riyals (QAR). Apart from basic minimum wage, employers should provide decent accommodation and food. According to legislation, employers now have to pay allowances of at least QAR 300 and QAR 500 to cover costs of food and housing respectively (ILO).
According to ILO, such reforms will guarantee a transition to a more skilled and productive workforce, which is an essential part of Qatar`s National Vision 2030. Removal of the Kafala System will certainly increase labor mobility which then generates more job opportunities and increase job satisfaction for all workers. Moreover, such reforms also help the country to reach the economic recovery from the fallout of the COVID-19 pandemic and the growth of the national economy over the longer term. It should be mentioned that positive changes that took place in Qatar have an impact not only locally but also globally through higher remittances, which will improve the living conditions of millions of family members in the workers` countries of origin.
In line with some restrictions, in Qatar, strike participation, as well as organization and union participation, are denied to foreign workers under the law.
Overall, labor mobility contributes to global economic growth and employment through multiple channels. These include international capital transfers and productive investments; technology transfers, diffusion of innovation, improved governance and business practices; demographic arbitrage between young and aging societies; larger and more competitive global labor markets with lower prices, increased efficiency; better matching of skill supply and demand; and human capital formation and circulation.
UAE has also reformed its existing Kafala System by removing the requirements for kafeel approval on entrance into and exit from the state and allowed the employees to shift jobs without having the approval of employers. However, visa status is still depending on employer sponsorship. The same image can be seen in Bahrain, too. The reforms in both the UAE and Bahrain make important strides towards improving worker mobility, but also retain essential elements of the Kafala System.
On the other hand, Saudi Arabia considers the lifting of this system not right or to be a hard step. To truly abolish the Kafala System, Saudi Arabia will need to answer difficult questions relating to the terms under which workers may enter and exit the country, the conditions under which a worker may leave a job, and the conditions under which they may enter new employment (including when there is a gap between these two events and how it is tied to their immigration status), and who bears which costs of migration. Each of these dimensions is not only theoretically difficult from a policy angle, but also operationally complex from an implementation angle. This requires the creation and monitoring of government entities that manage and execute these policy responsibilities, as they are currently the role of the employer.
Gulrukh Abdullayeva, UzA