The President visits a mahalla in Nukus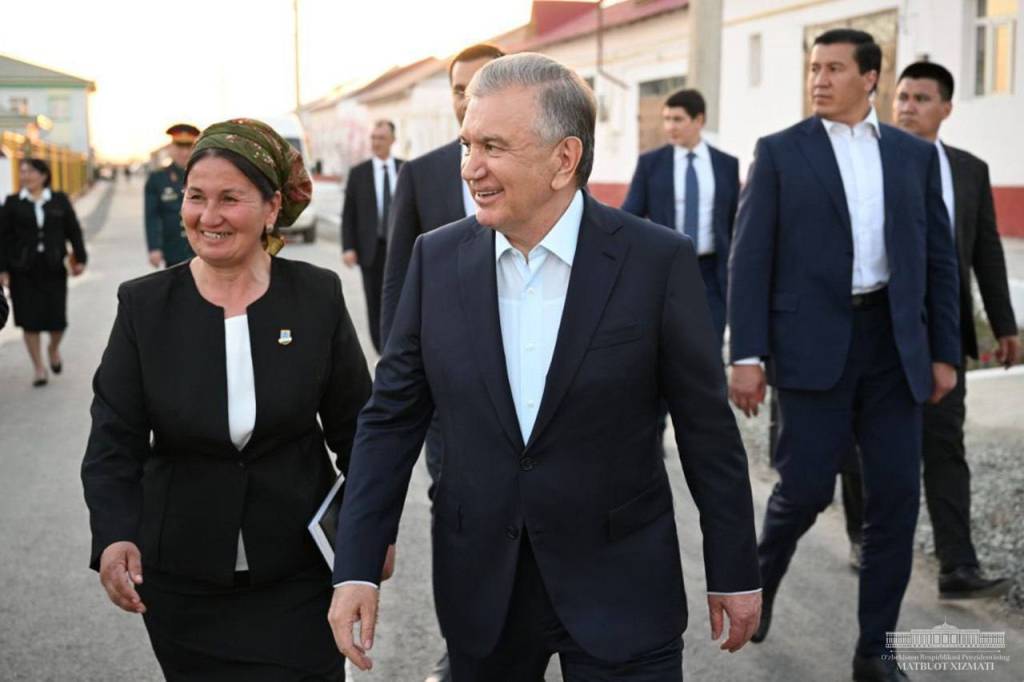 On March 30, President Shavkat Mirziyoyev visited the "Altyn-jagys" mahalla in the city of Nukus and got acquainted with the life of the population.
More than 4 thousand people live here. Targeted work in mahallas is also bearing fruit in Altyn-jagys. Until recently, it was difficult to get here by transport, there were not enough communication networks in the mahalla. Last year, it was included in the "Obod Mahalla" (Prosperous Neighborhood) program, and a lot of construction and landscaping work has been carried out here. Roads, power grids, drinking water and gas supply systems were upgraded.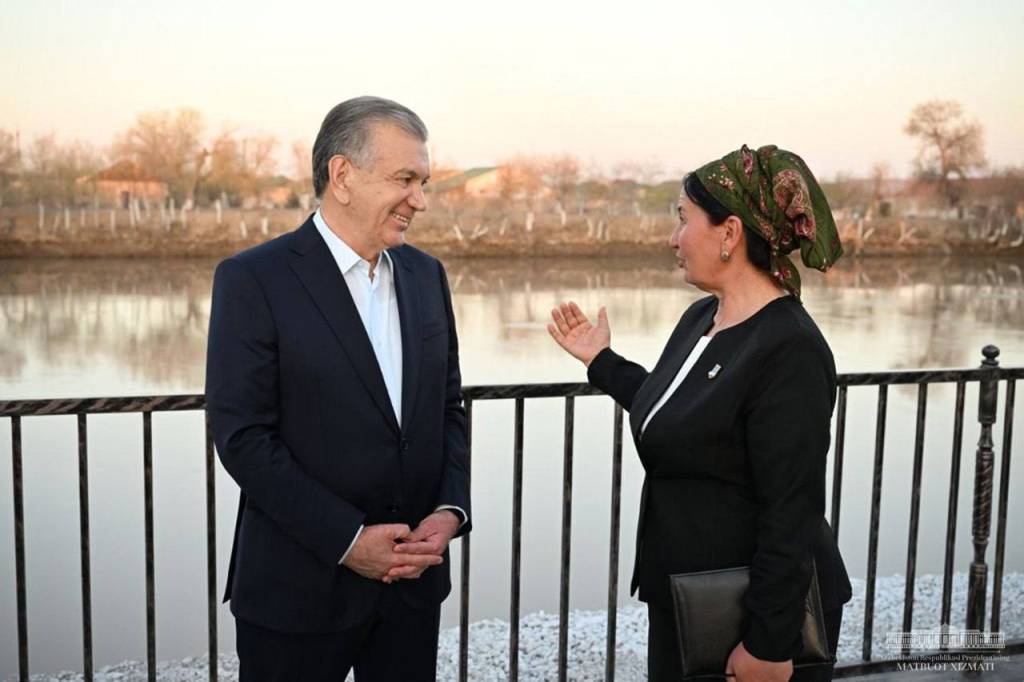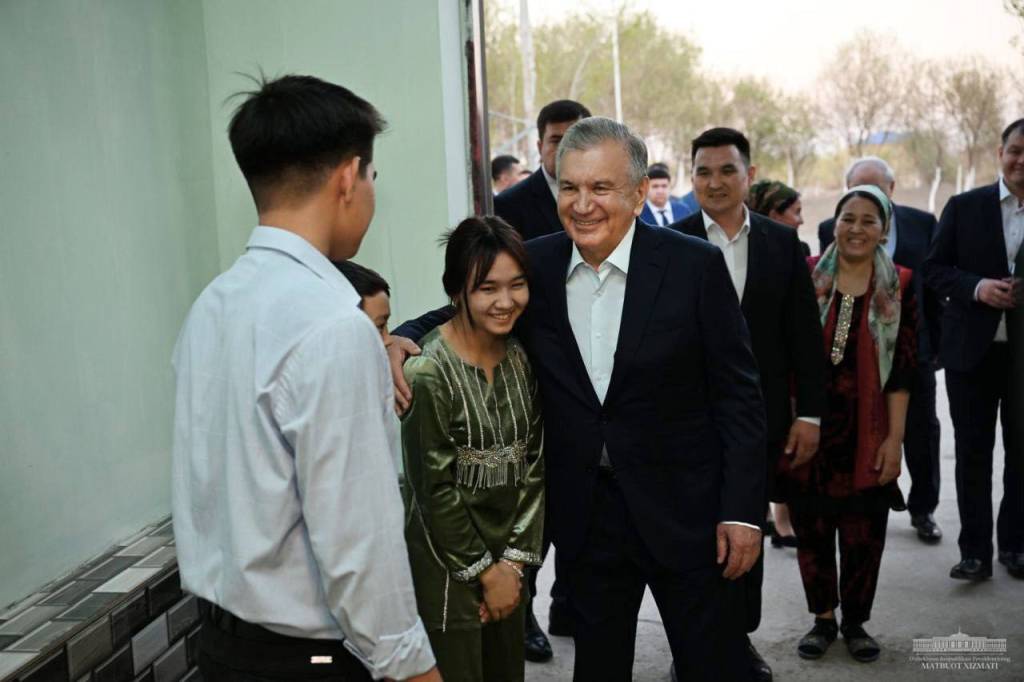 The mahalla center has been rebuilt, playgrounds, a medical center, an entrepreneurship support center and a store are located around it. The construction of a modern sports complex is nearing completion. All this creates convenience for the population.
The Head of state got acquainted with the changes in the mahalla, talked with the residents.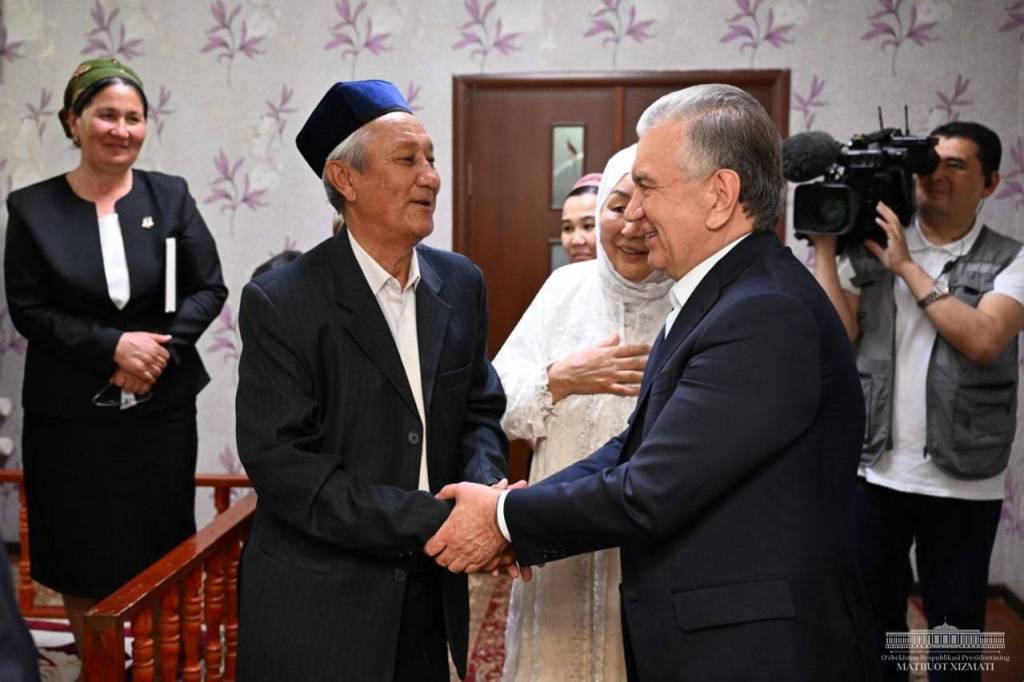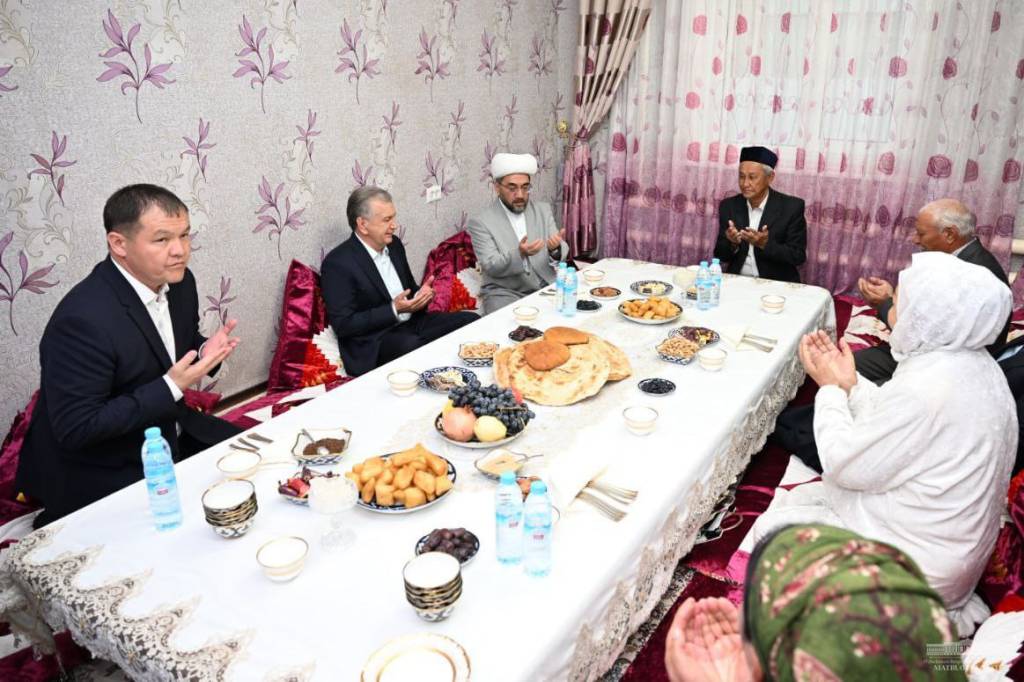 "I am glad that your area is being improved, I see that people are happy. We will continue this work everywhere. This year, we are allocating 1.5 trillion UZS for the improvement of mahallas of Karakalpakstan, the improvement of roads, water and electricity supply, the construction and repair of schools, kindergartens and medical centers. Additional funds for 500 million UZS will be allocated to each of the 452 mahallas of Karakalpakstan. Mahallas know their problems better. Therefore, we will give funds, and they will control themselves. Then there will be quality and benefits. People will be happy", the President said.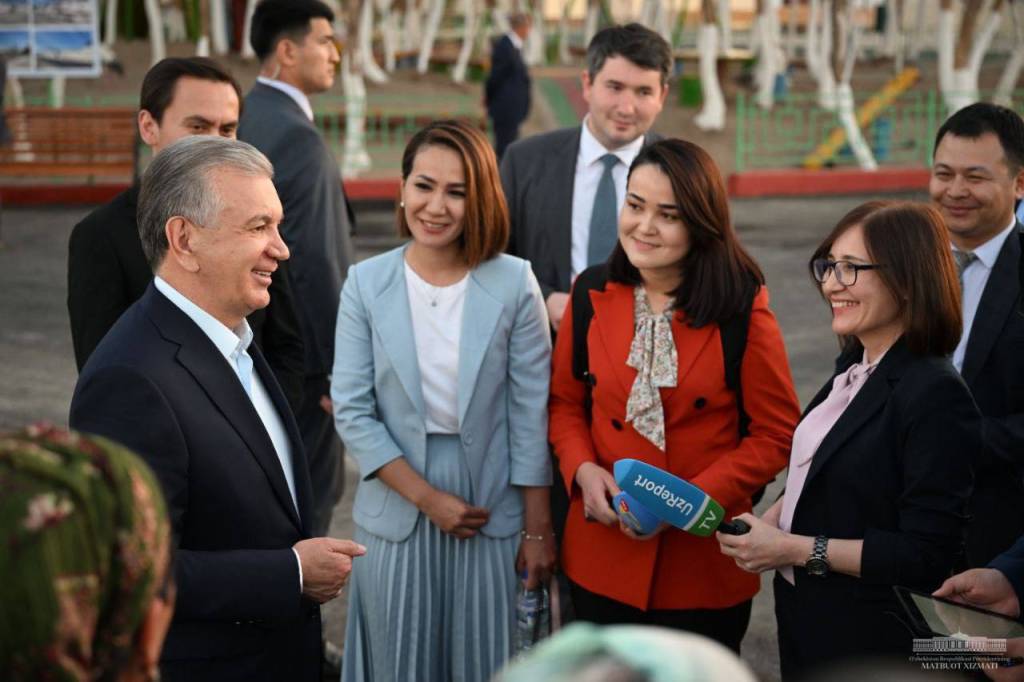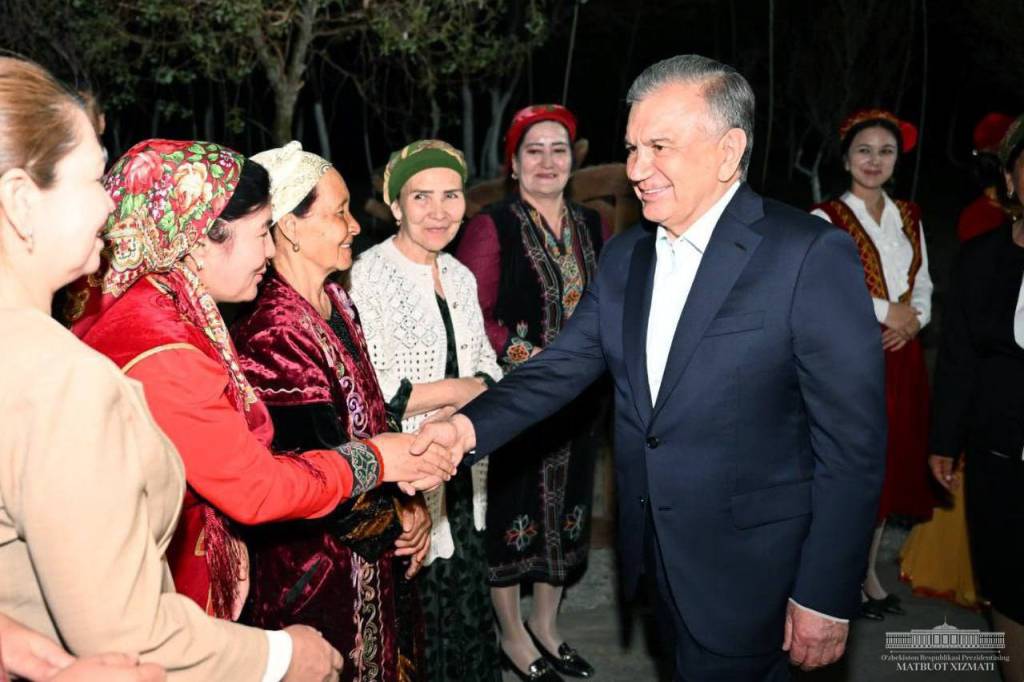 Attention is also paid to supporting entrepreneurship and creating new jobs in the mahalla. The soil here is unfavorable for agriculture. Residents earn mainly through services. There are consumer service centers, sewing enterprises, bakeries, a furniture workshop and a technical service point. In the future, it is planned to develop rabbit breeding and fishing.
Acquaintance with the mahalla lasted more than one hour. The Head of state visited and held an Iftar at the house of a resident Kuanishbai Seitnazarov.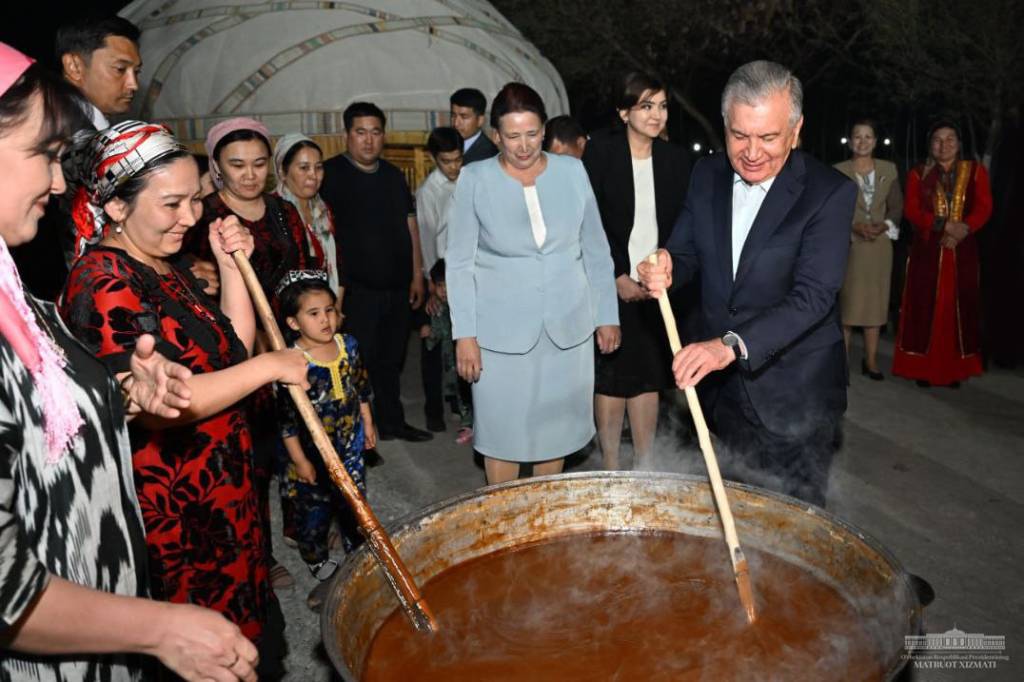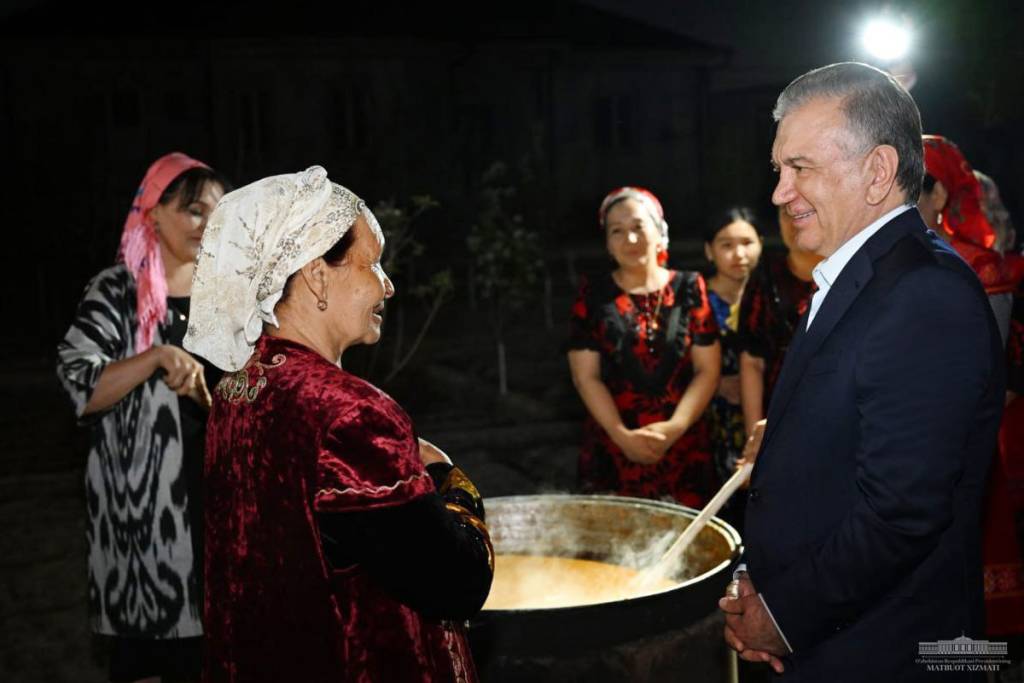 The atmosphere of the Navruz holiday still reigns in the mahalla. The President also took part in the festivities of mahalla residents preparing Sumalak.
Here Shavkat Mirziyoyev talked with media representatives.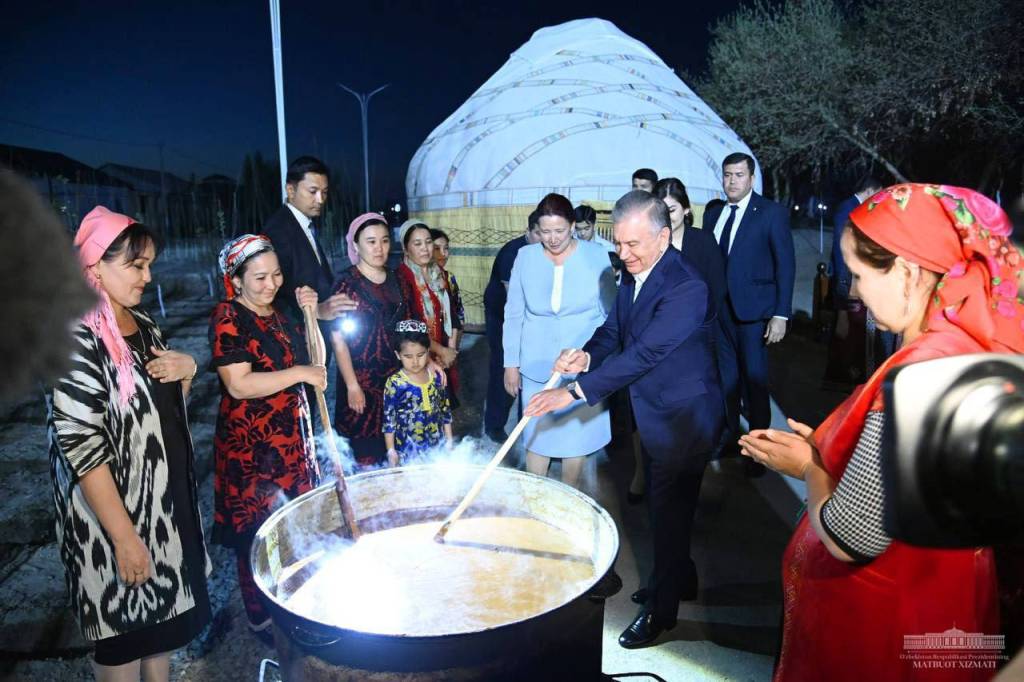 UzA