The President of Uzbekistan and the Prime Minister of Italy discuss the priorities for the development of multifaceted cooperation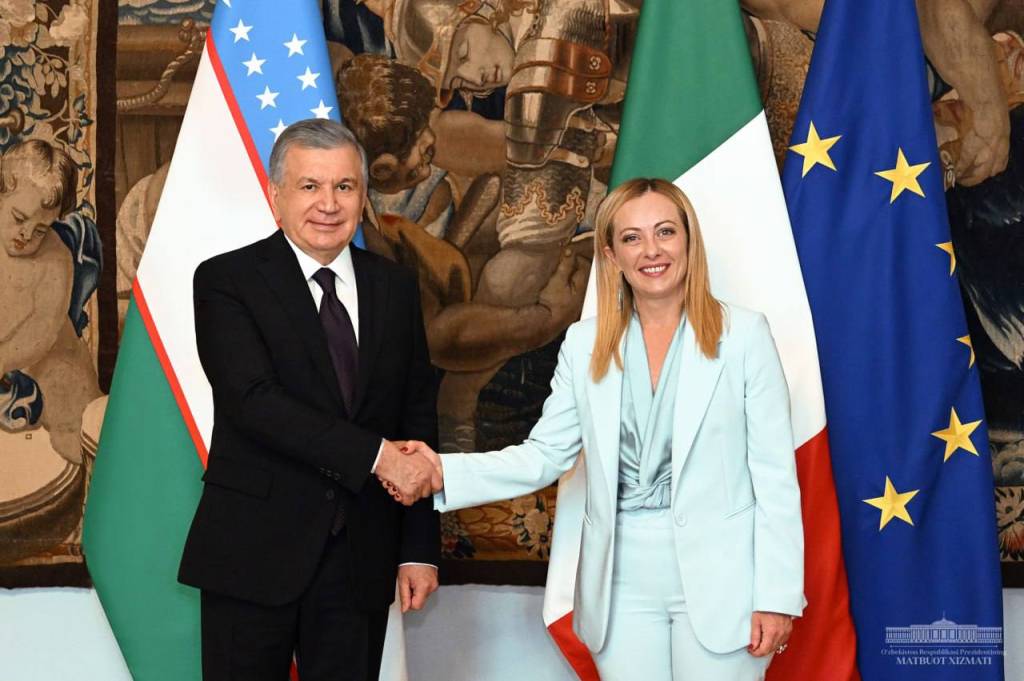 In accordance with the program of official events in the city of Rome, the President of the Republic of Uzbekistan Shavkat Mirziyoyev held talks with the President of the Council of Ministers of Italy, Giorgia Meloni, in the Chigi Palace.
The President of Uzbekistan sincerely thanked for the cordiality and warm hospitality in Italy.
It was emphasized that Italy is an essential and reliable partner of Uzbekistan in Europe, with which cooperation in politics, security, economy, energy, cultural and humanitarian sphere has intensified in recent years.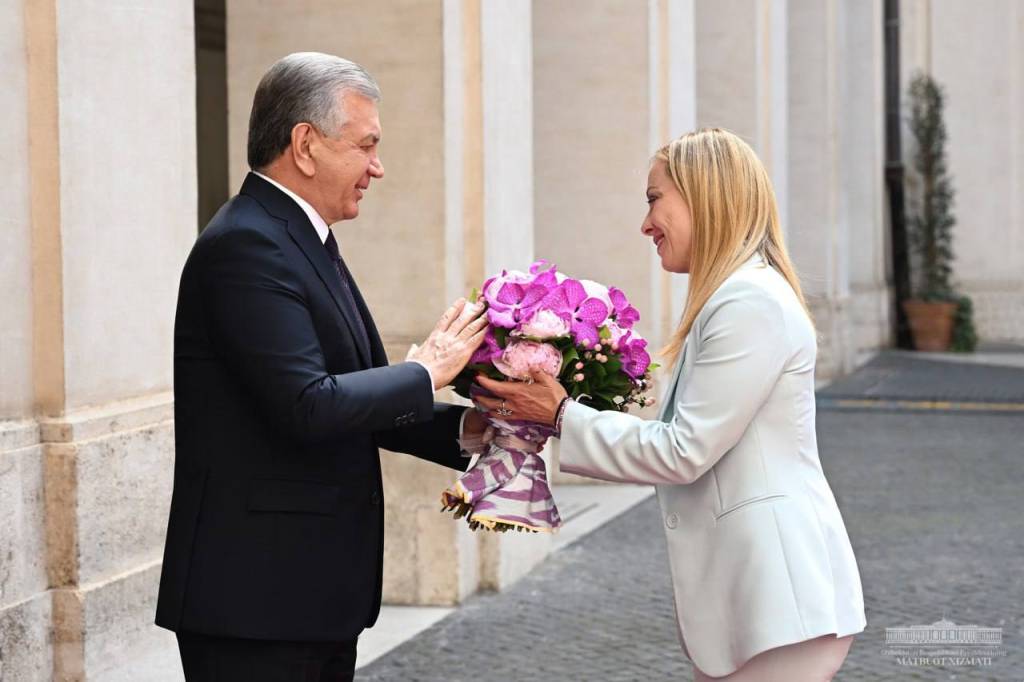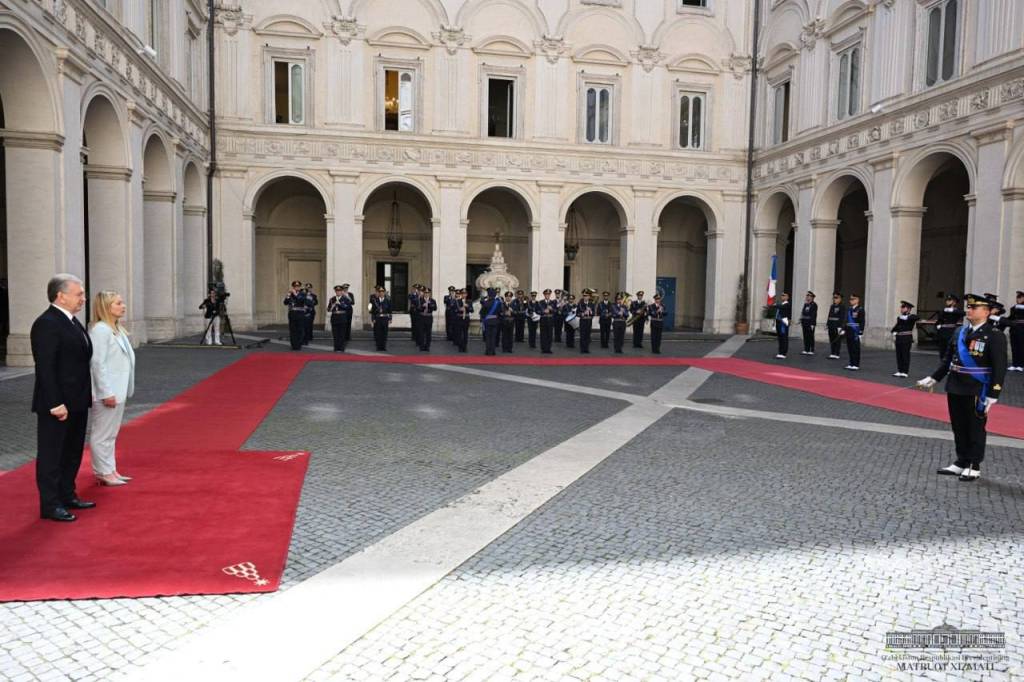 Today, with establishment of a strategic partnership, relations between the two countries have reached an unprecedented high level. This historical event, without exaggeration, is the beginning of an essential stage in further developing multifaceted cooperation between Uzbekistan and Italy.
Prime Minister Giorgia Meloni expressed her full support and confidence in the success of the ongoing program of irreversible democratic and economic reforms in New Uzbekistan.
The two countries' leaders discussed the prospects for further deepening relations in priority areas.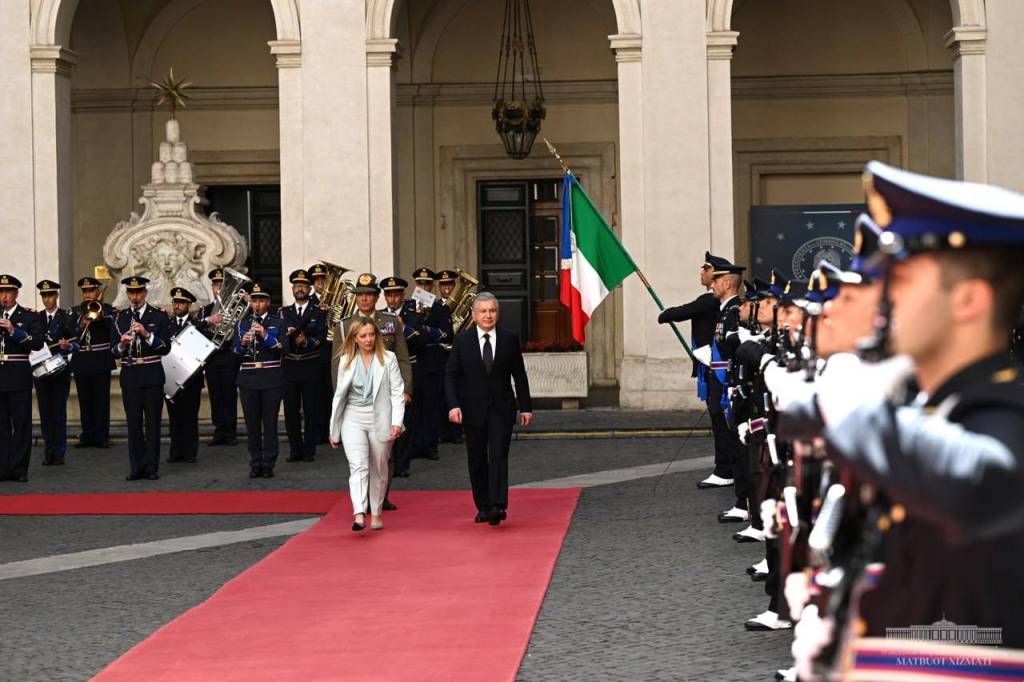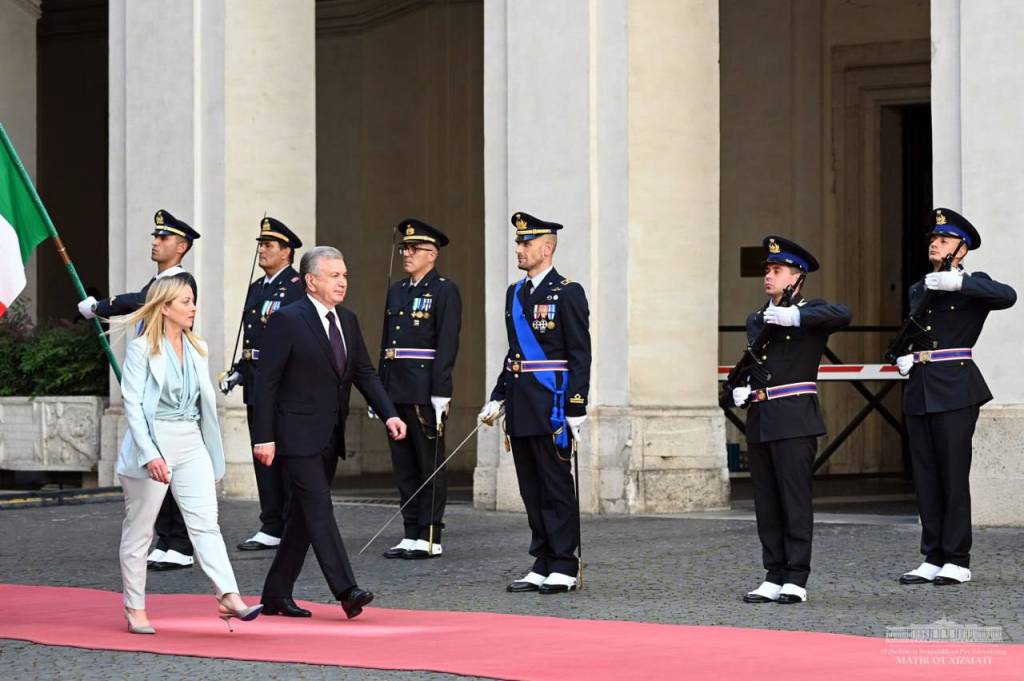 It was noted that the main task is to enhance trade and economic cooperation further. The trade turnover and investment have doubled in recent years. There are successful examples of industrial collaboration with leading Italian companies in metallurgy, energy, electrical engineering, and other sectors of the economy.
During the business forum held the day before, a package of investment agreements and trade contracts worth over 9 billion euros was signed.
Considering the great opportunities for building functional interaction, the parties spoke in favor of promoting joint technological and innovative cooperation projects.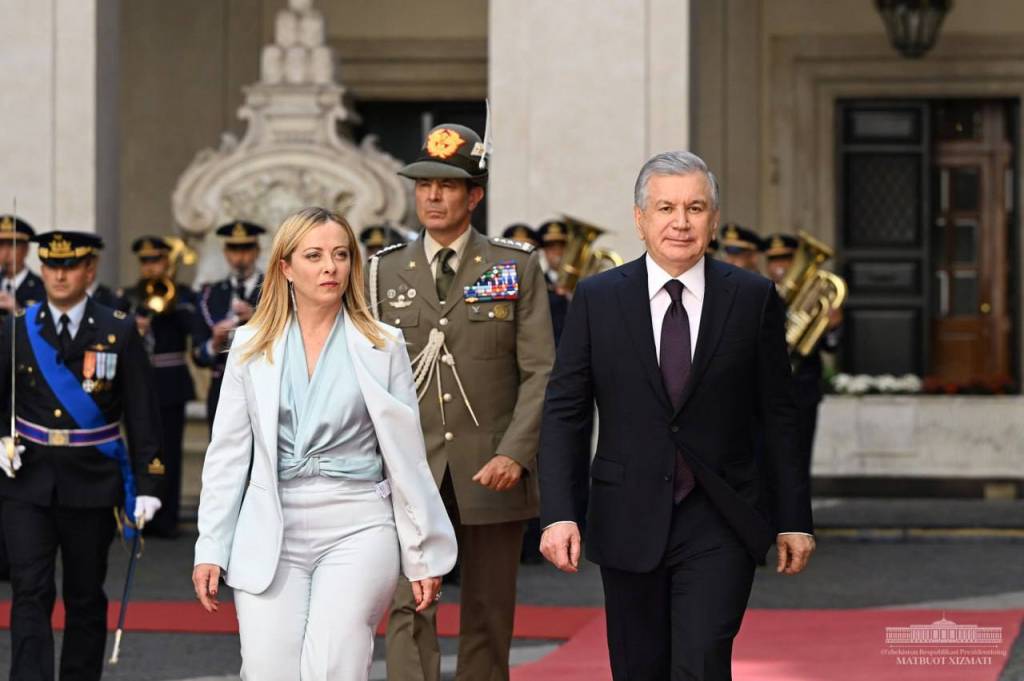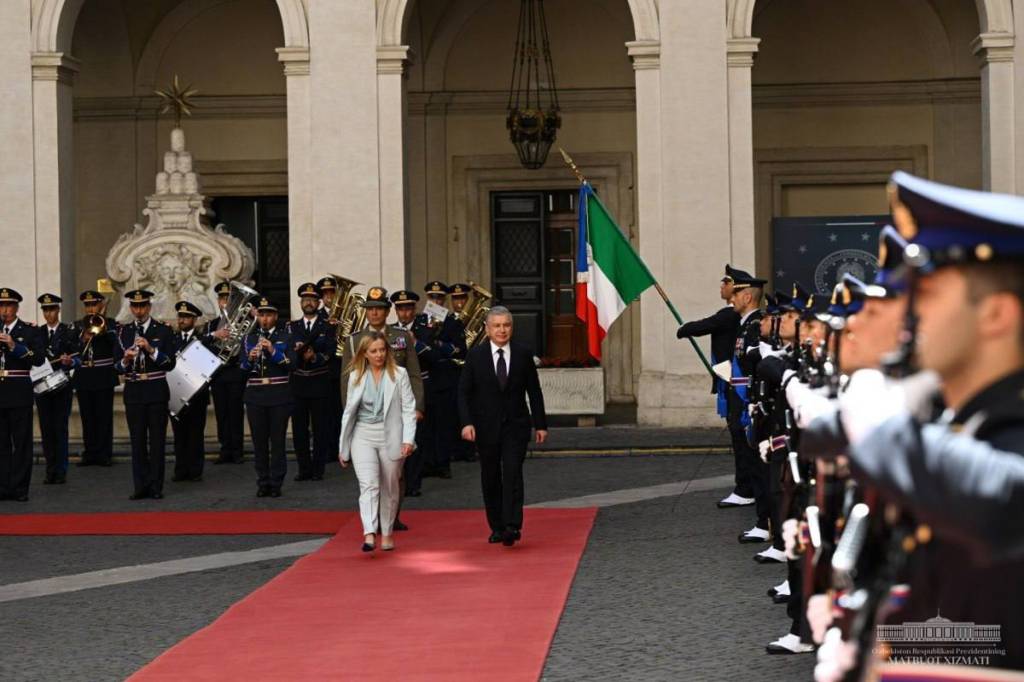 The importance of stimulating direct contacts between the two countries' regions was noted.
It was noted that there is an excellent potential for developing cooperation in culture, learning the Italian language, education, and tourism.
The Prime Minister supported the efforts of Uzbekistan to strengthen the atmosphere of partnership, good neighborliness, and trust in Central Asia and spoke in favor of further developing the "Italy – Central Asia" cooperation format.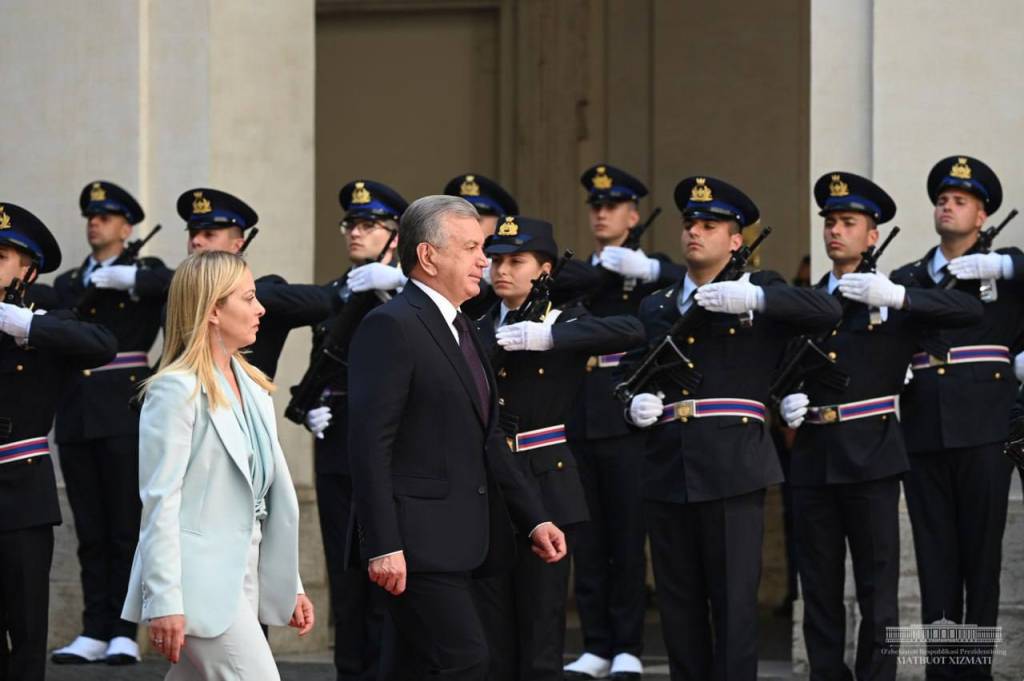 Regarding the situation in Afghanistan, the importance of continuing humanitarian assistance to the Afghan people, including using the logistics center's capabilities in Termez, was emphasized.
Following the meeting, President of Uzbekistan Shavkat Mirziyoyev invited the Prime Minister of Italy Giorgia Meloni to visit Uzbekistan.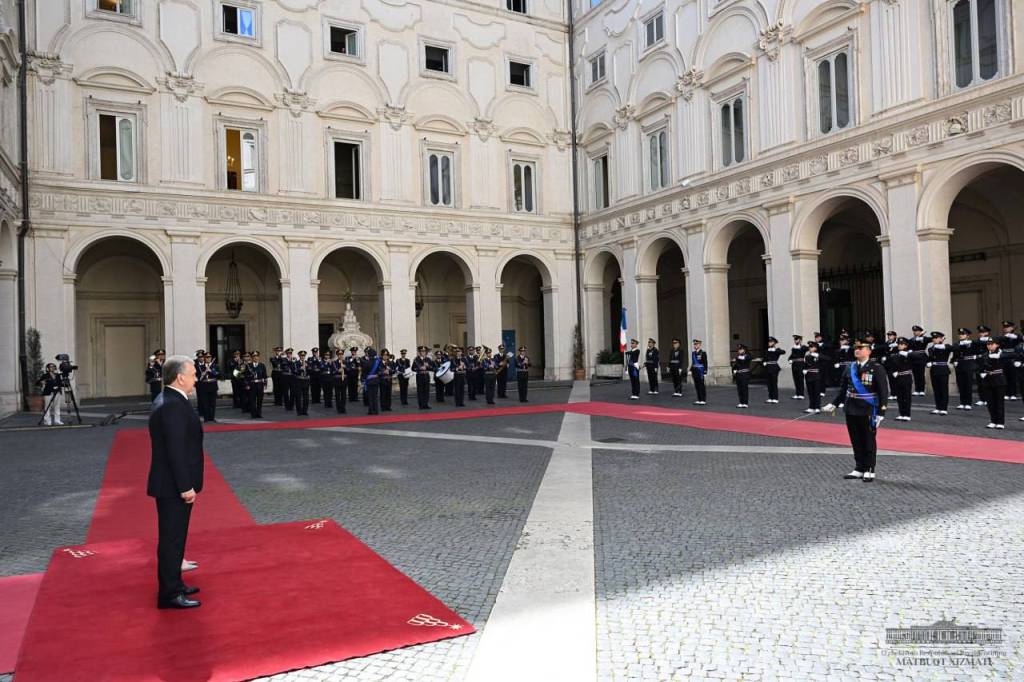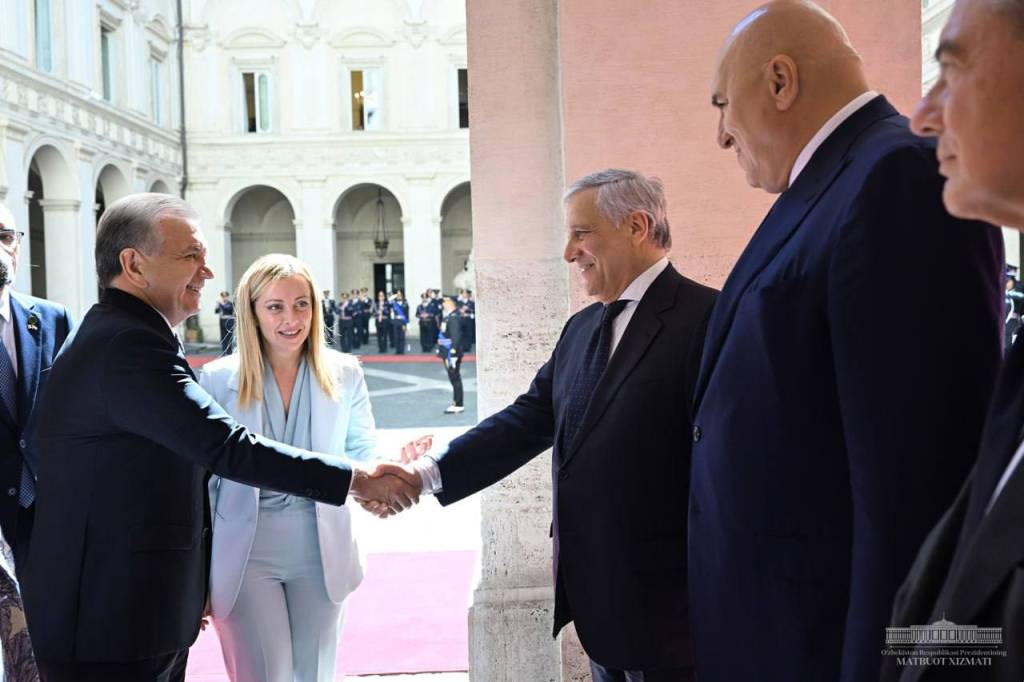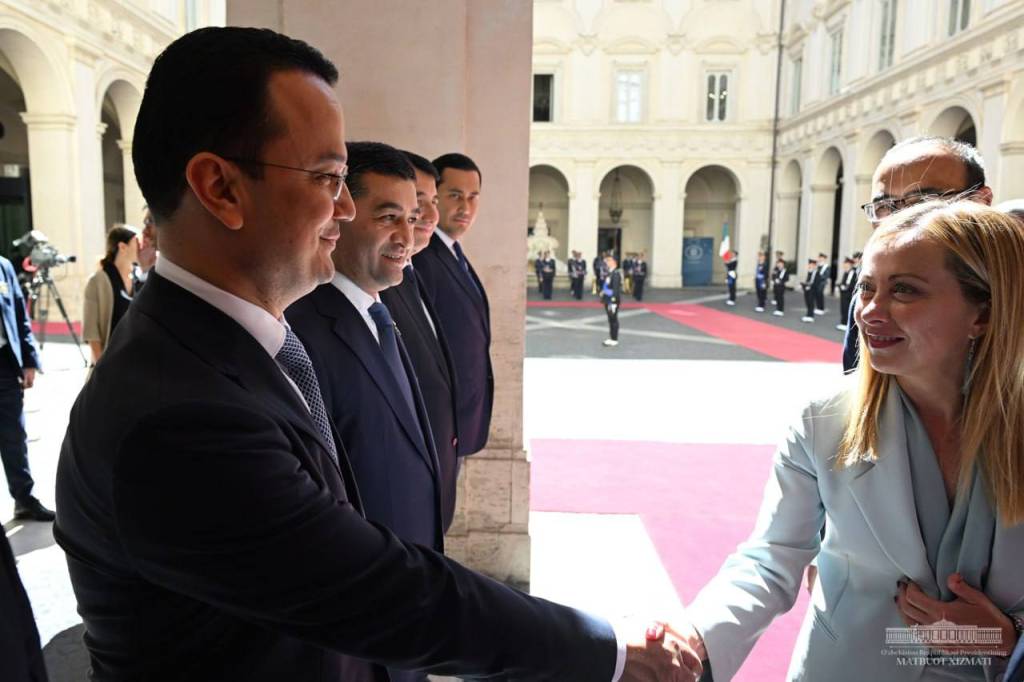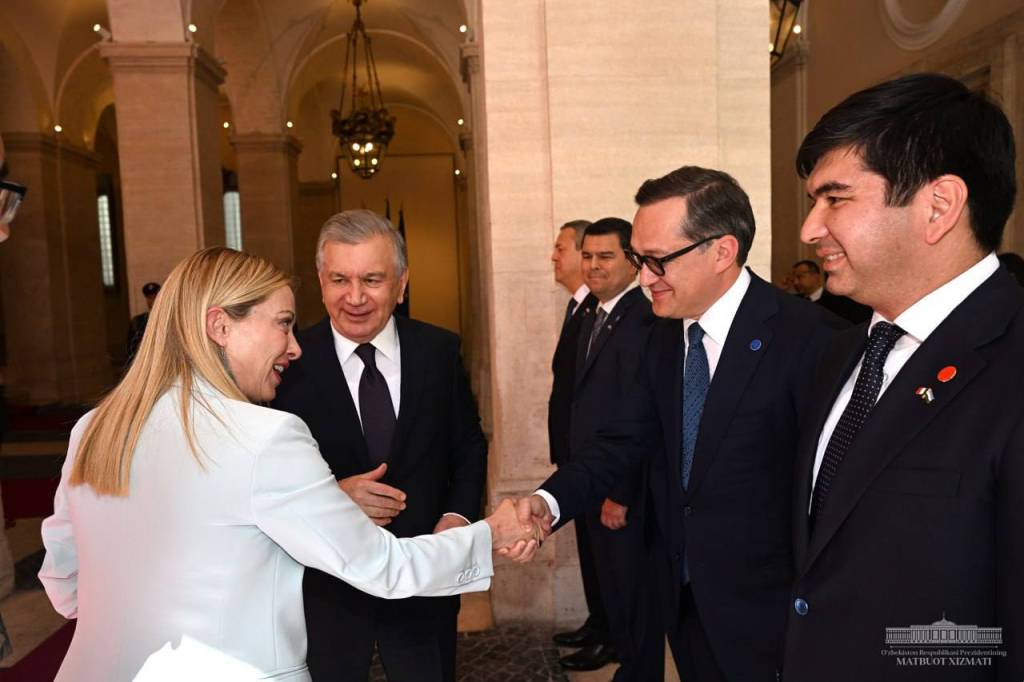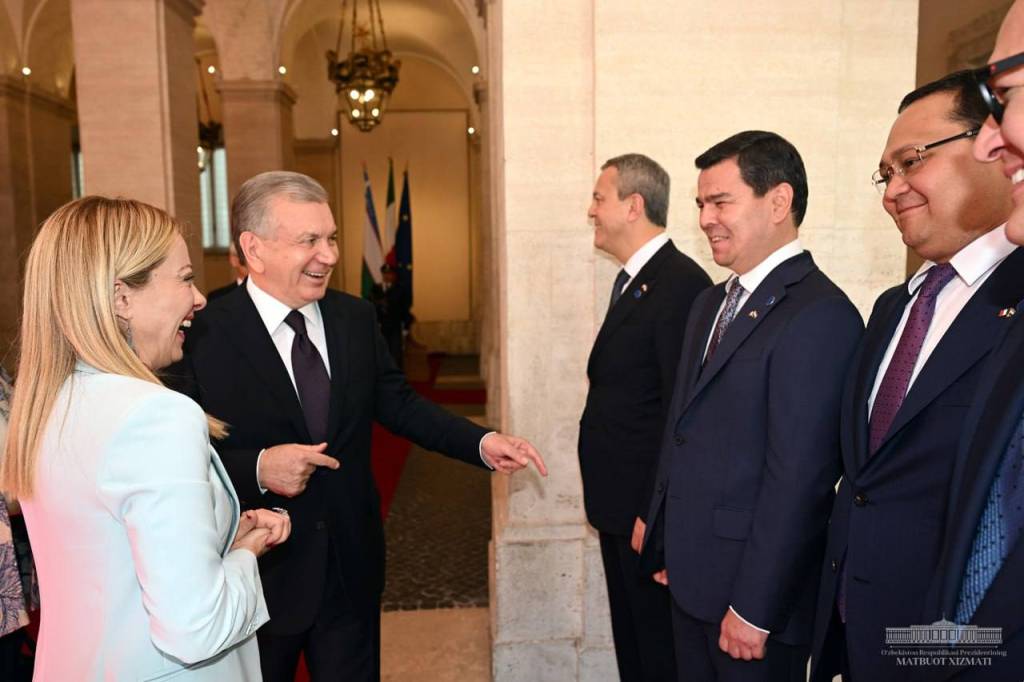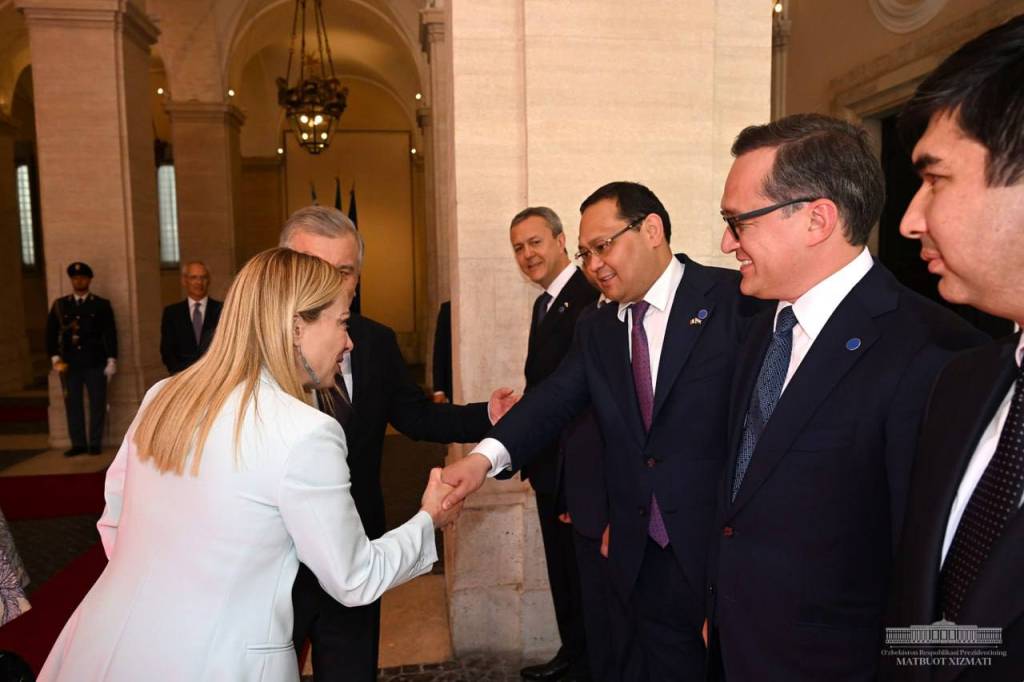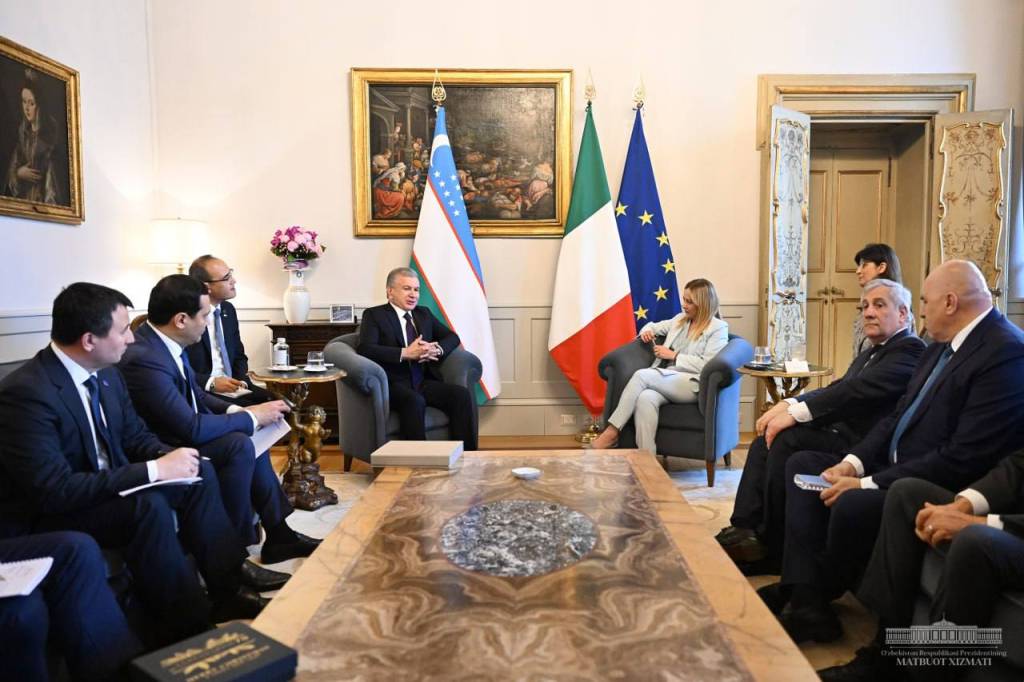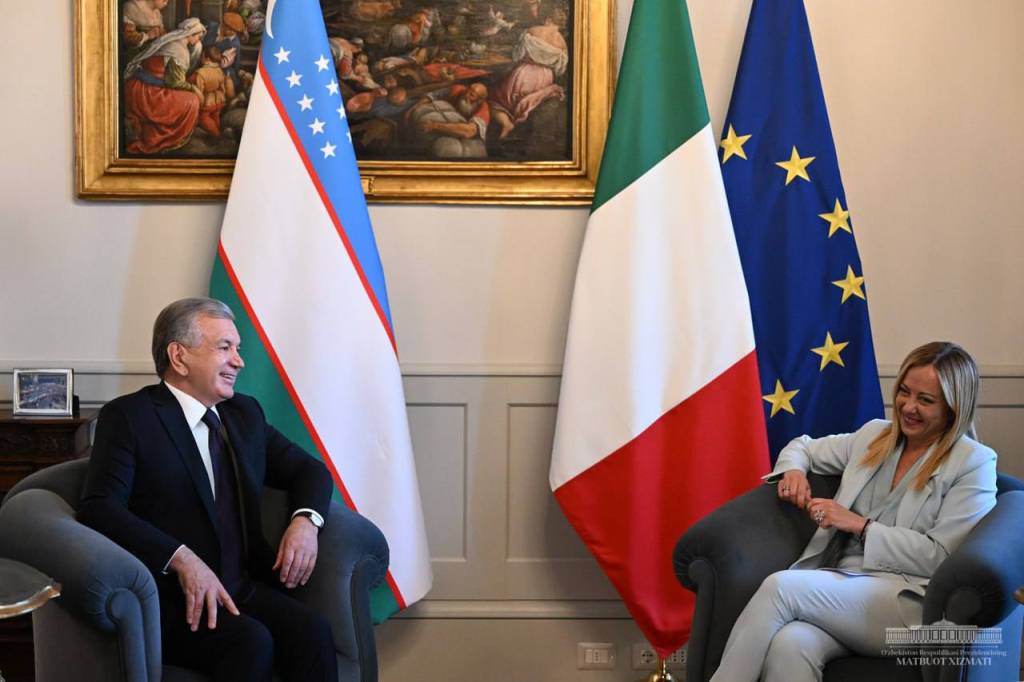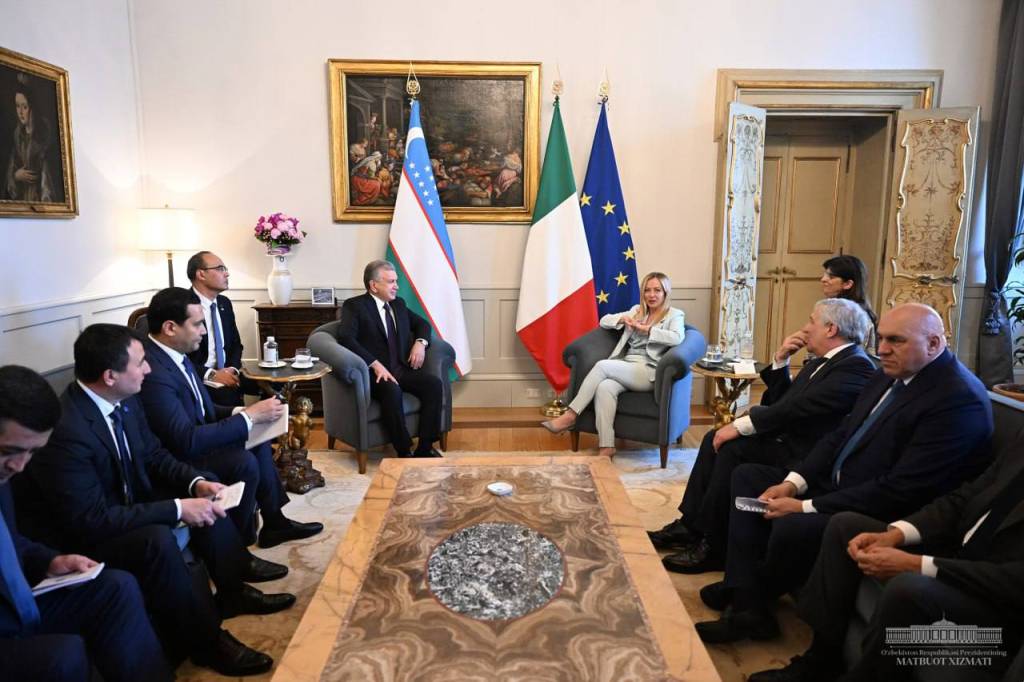 UzA