The first stage of aboveground Tashkent Metro commissioned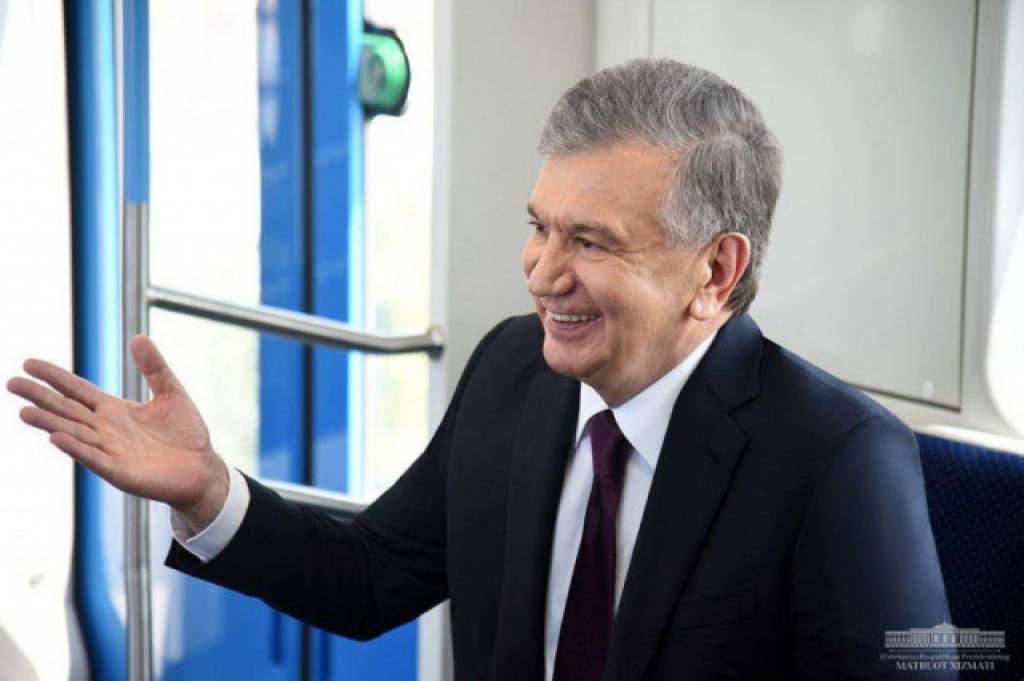 Development of this large-scale project began in 2017.
Development of this large-scale project began in 2017. The construction process was under constant attention of the Head of the state. The first stage of construction of the aboveground metro has recently been completed.
On August 29, President Shavkat Mirziyoyev inspected the construction results and traveled by train with the public.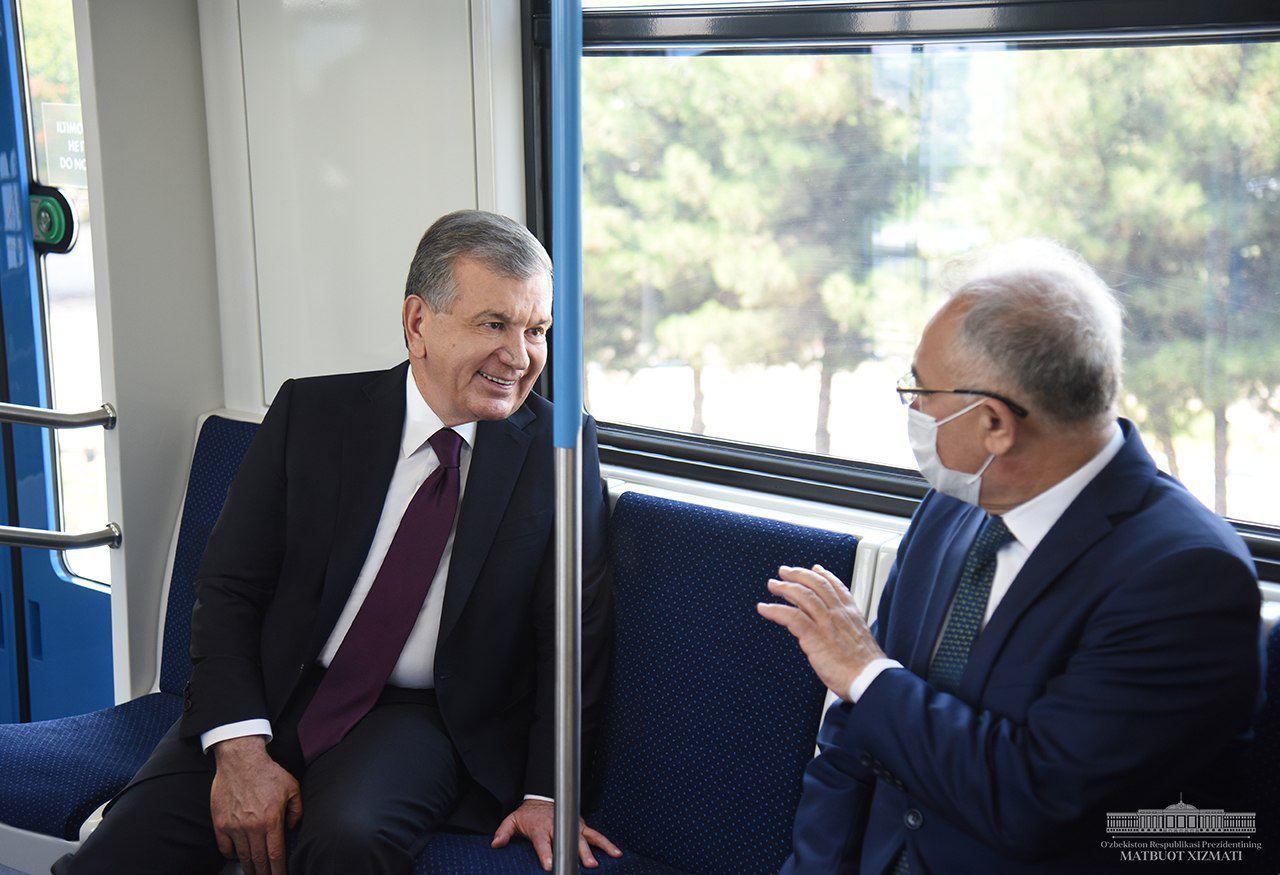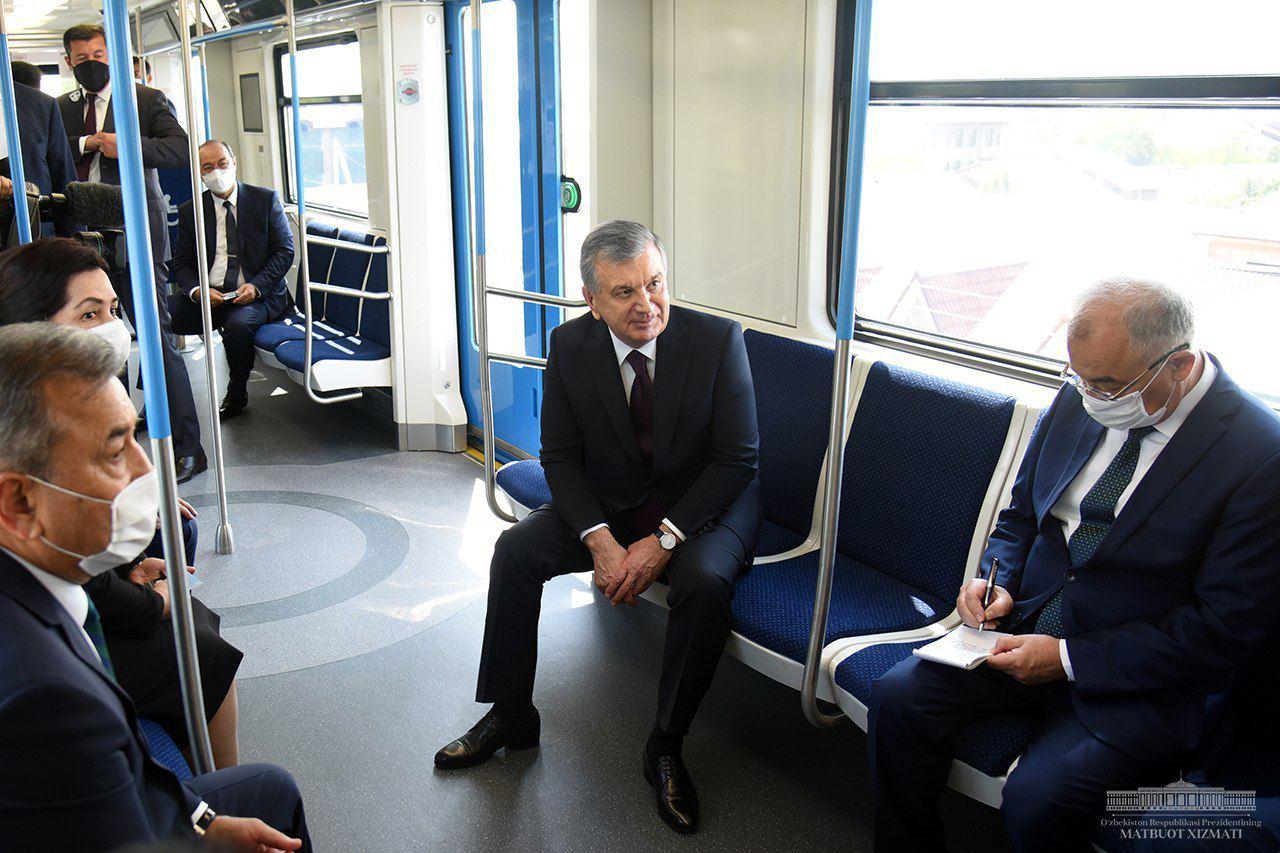 The length of the route from Dustlik-2 station to Kuylik station is 11 kilometers, and 7 stations have been built on the line. The journey from the first to the last takes 19 minutes. The route is served by 4 trains of 4 cars each. The line is able to serve 46 thousand passengers per day.
The design of the stations is executed in the national style. Modern technologies are used to improve passengers' comfort, turnstiles with the possibility of e-fare payment are installed. 225 new jobs are created.
The next stages of construction were presented at Kuylik station. The total cost of the aboveground metro project is more than $422 million. It is planned to be implemented in five phases. At the second stage, Olmazor station will be connected to Kuylik market. On the third metro will extend to Beruniy station, then to Bodomzor station. At the final stage, the line will be connected to Dustlik station, thus forming a ring. The total length of all lines with 35 stations will be 55 kilometers.