The delegation of the Parliament of Finland visits Uzbekistan's Legislative Chamber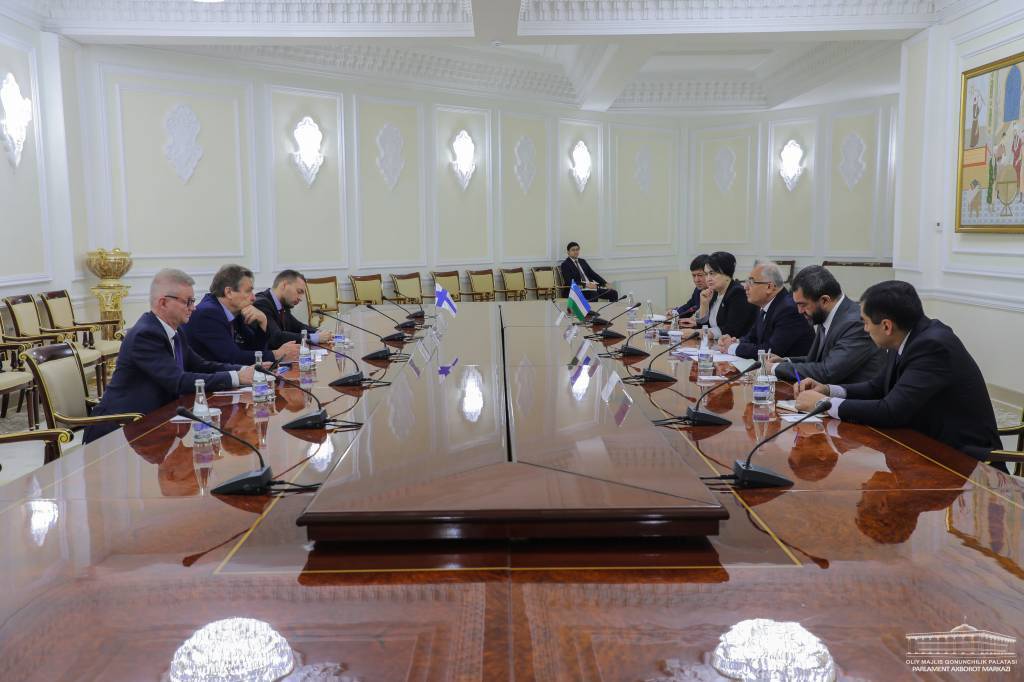 The First Deputy Speaker of the Legislative Chamber of the Oliy Majlis Akmal Saidov met with a delegation of the Parliament of Finland led by the Chairman of the Inter-Parliamentary Friendship Group "Finland – Central Asia", a member of the Parliament of Finland Kimmo Kiljunen.
The parties discussed the issue of developing cooperation between the parliaments of Uzbekistan and Finland.
The delegation members were informed about the large-scale reforms carried out in the country in the following years, including the foreign policy and economic activities of Uzbekistan. The parties also talked about the legislative activity of the national parliament, rulemaking, working methods of committees and factions, news in parliamentarism.
In turn, Mr. Kiljunen highly appreciated that as a result of the large-scale reforms carried out under the leadership of President Shavkat Mirziyoyev, Uzbekistan is making significant progress not only on a regional scale, but also on the world stage.
At the meeting, the sides also exchanged views on the education system of Uzbekistan and Finland, jointly implemented projects, and plans.
The parties agreed to strengthen inter-parliamentary ties.
On the same day, the delegation members met with representatives of the inter-parliamentary group of the Oliy Majlis of the Republic of Uzbekistan for cooperation with Finland.
It was noted that inter-parliamentary ties are an essential component of bilateral relations and that the consistent continuation and expansion of cooperation in this direction will serve to strengthen the partnership further.
Following the meeting, the parties agreed to implement appropriate measures at the inter-parliamentary level and other areas and directions.
G.Sattorova, UzA