Tashkent hosted a meeting of the ECO Council of Foreign Ministers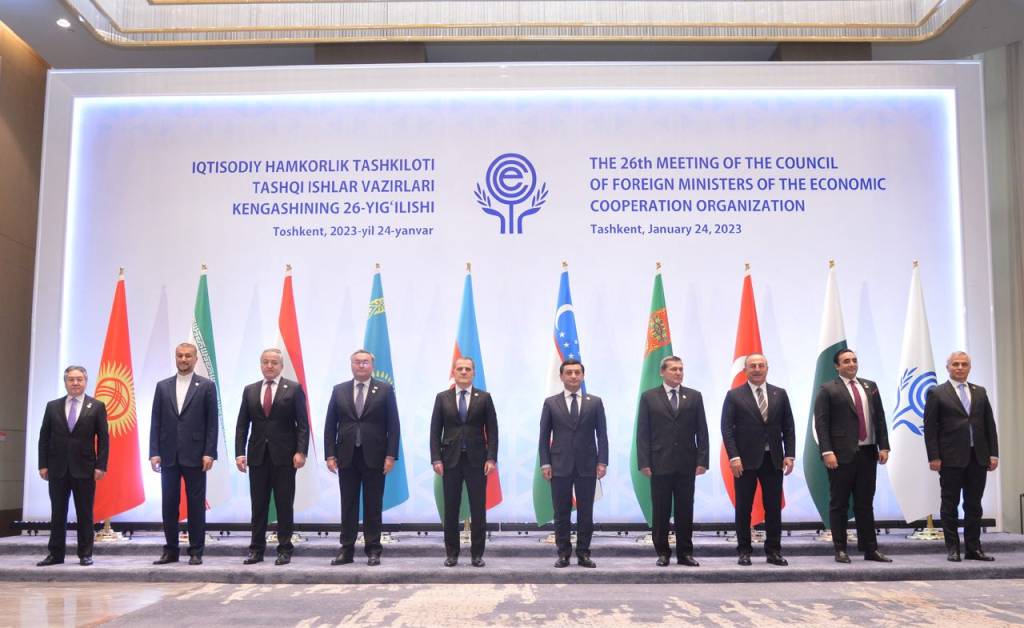 The 26th meeting of the Council of Foreign Ministers of the Economic Cooperation Organization was held in Tashkent under the chairmanship of the Republic of Uzbekistan. The chairmanship of the ECO in 2023 passed from Uzbekistan to Azerbaijan.
ECO Secretary General Khusrav Noziri noted the key role and excellent leadership of Uzbekistan during the chairmanship in 2022, which contributed to further developing the ECO and its agenda of mutual progress and prosperity in the region. The growing role of the country in the activities of the ECO, which had a very positive impact on the growth and development of the organization, was emphasized.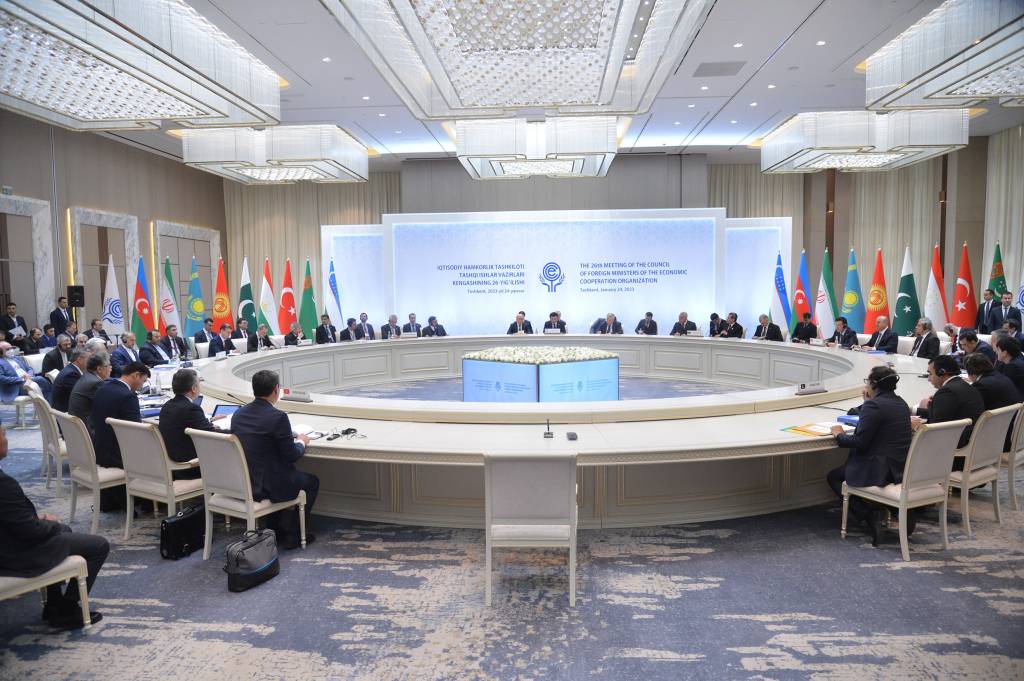 A constructive exchange of views took place on the issues of further building up trade and economic ties, expanding transit and transport opportunities, searching for new economic growth points, and enhancing regional tourism. The importance of the comprehensive promotion of cooperation in energy, social welfare and environmental protection was noted.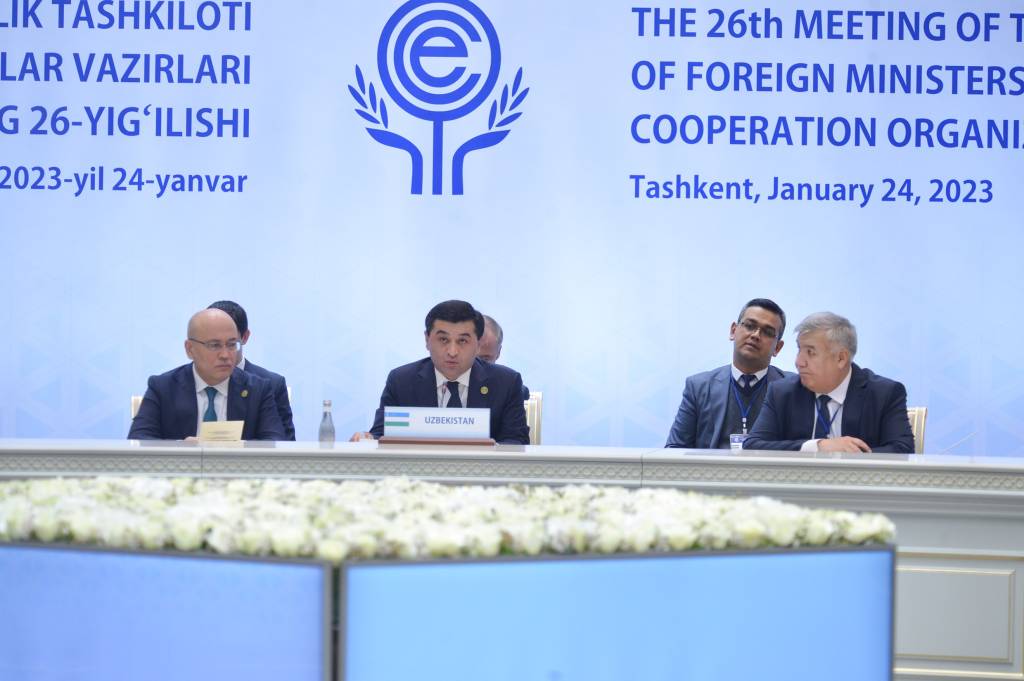 Following the meeting, the Tashkent Communiqué was adopted, which provides for the development of cooperation in energy, transport, preventing natural disasters, and strengthening food security.
G.Abdullaeva, photos by N.Khaydarov, UzA