Sweet as honey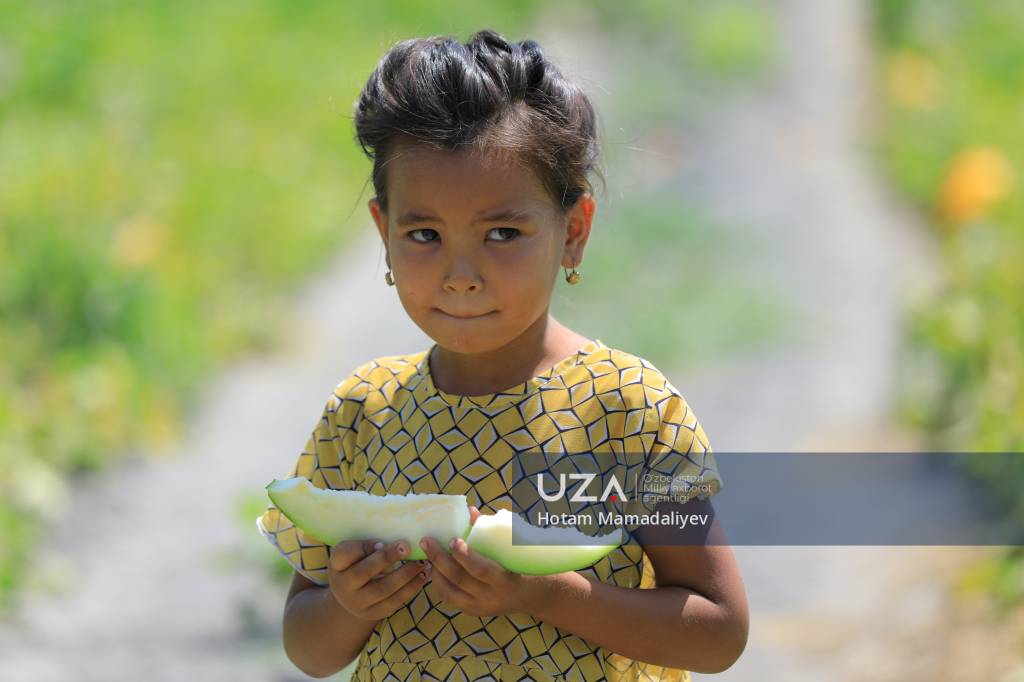 Mingbulak district has long been famous for its delicious melons.
Such varieties as "Obi Novvot", "Shakarpalak", "Kukcha", "Buri Kalla", "Kampirchopon" are in great demand. They are grown in the village of Alami.
Uzbekistan grows melons of more than 150 varieties. If the melon is grown in a greenhouse, it will ripen 20 days earlier.
[gallery-8253]
Photos by Khotam Mamadaliyev, UzA