Solo concert of Bekhzod Abduraimov to be held at the Louvre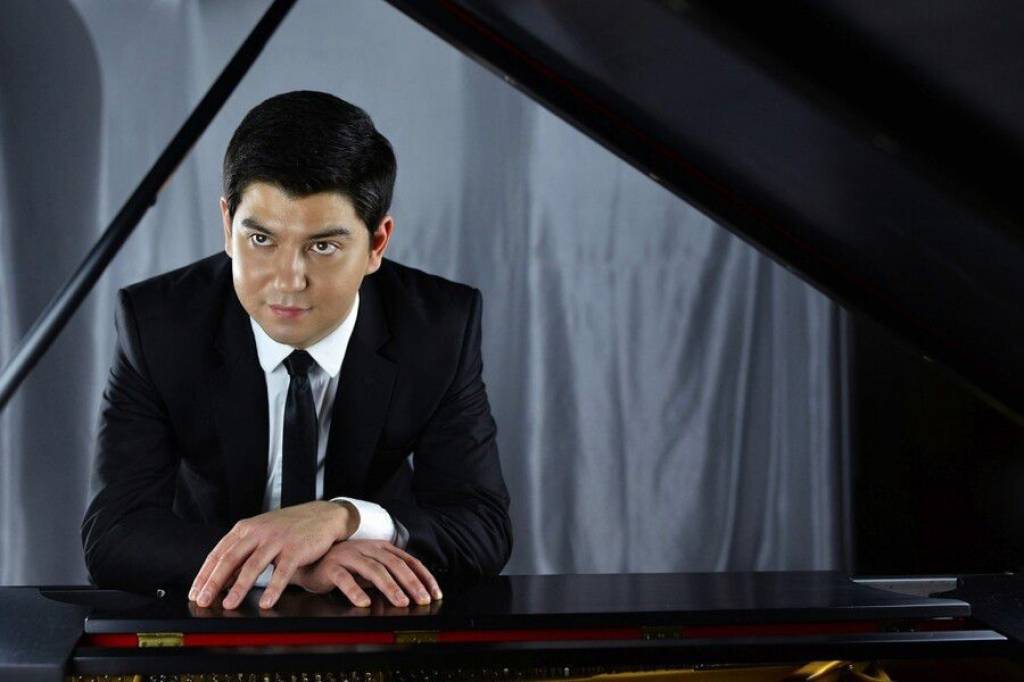 On February 22, as part of the major exhibition depicting Uzbekistan's cultural heritage "The Splendours of Uzbekistan's Oases. At the Crossroads of Caravan Routes" in the Louvre, a solo concert by the famous Uzbek pianist Bekhzod Abduraimov will take place. This has been reported by the Art and Culture Development Foundation under the Cabinet of Ministers of the Republic of Uzbekistan.
Bekhzod Abduraimov, an Uzbek virtuoso pianist, will present well-known musical works to a wide European audience. Among them are Robert Schumann's "Kreisleriana" Op.16, "Pictures at an Exhibition" by Modest Mussorgsky, "Walls of Ancient Bukhara" by composer Dilorom Saidaminova.
The exhibition, organized by the Art and Culture Development Foundation, will run until March 6, 2023.
Bekhzod Abduraimov's international career began after winning the London International Piano Competition in 2009. The artist owes his "gold" to his interpretation of Prokofiev's Third Concerto. This was followed by invitations to perform with the London and Royal Philharmonic Orchestras, with whom Abduraimov played the Saint-Saens and Tchaikovsky concertos. In 2010, the pianist made his triumphant debut at London's Wigmore Hall.
Abduraimov came to success at the age of 18. He was born in 1990 in Tashkent, at the age of 5 he began to study music, at the age of 6 he entered the Republican Musical Academic Lyceum – in the class of Tamara Popovich. At the age of 8, he made his debut with the National Symphony Orchestra of Uzbekistan, in subsequent years he performed in Russia, Italy and the United States. In 2008 he won the Corpus Christi International Competition (United States, Texas). He continued his education at the Park University's International Center for Music (United States, Kansas City), where Stanislav Yudenich was his teacher.
Well-known foreign media highly appreciate the talent and skill of the Uzbek pianist Mr. Abduraimov. For many years now, he has been successfully performing with the most famous world orchestras, giving solo concerts in various countries of the world, demonstrating his unique talent.
Nazokat Usmanova, UzA