Shavkat Mirziyoyev: Our fathers and mothers created this culture, putting a part of their soul into it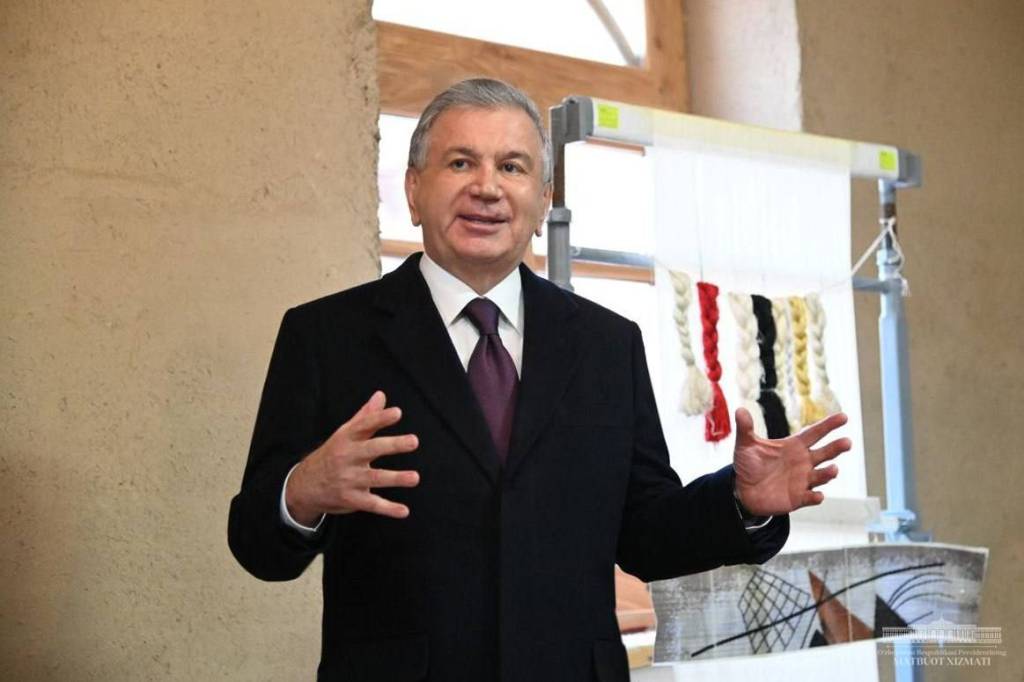 President Shavkat Mirziyoyev visited the "Oltin Ipak Karvonsaroyi" Tourist Center in Margilan.
The atmosphere and way of life of ancient Uzbek houses are created here. On the ground floor of the complex, there are workshops in carpet weaving, embroidery, copper crafts, and others. Tourists can observe the process of making national products, as well as purchase them.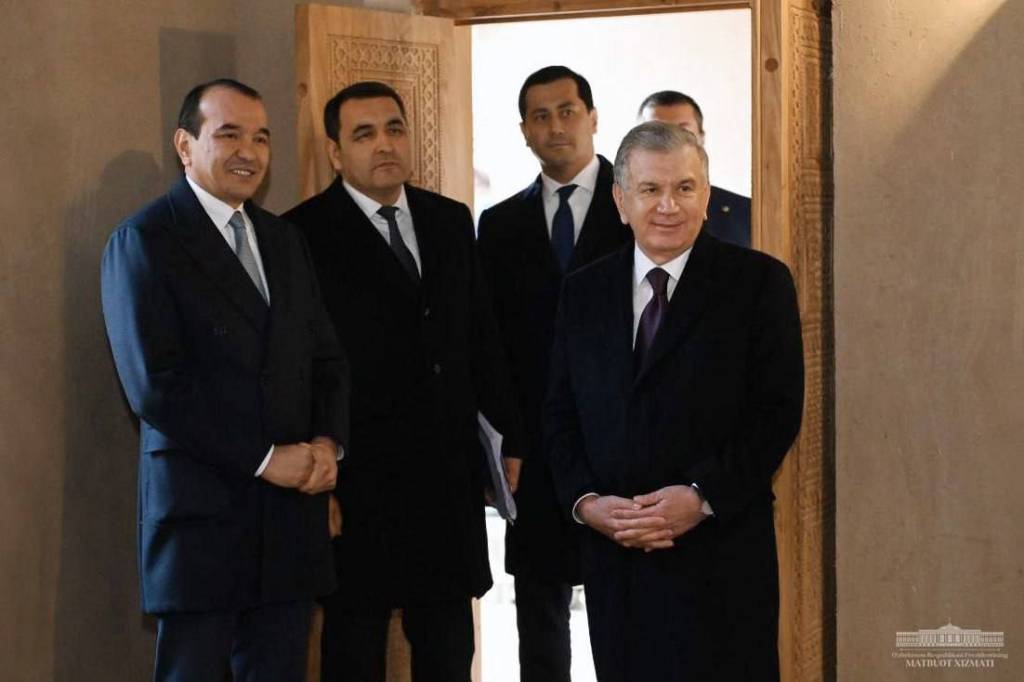 A traditional-style caravanserai with 30 seats is organized on the second floor. In the future, the complex will serve more than 10 thousand tourists a year.
The Head of the state thanked the artisans for the continuation of folk crafts and the attention paid to the education of young people.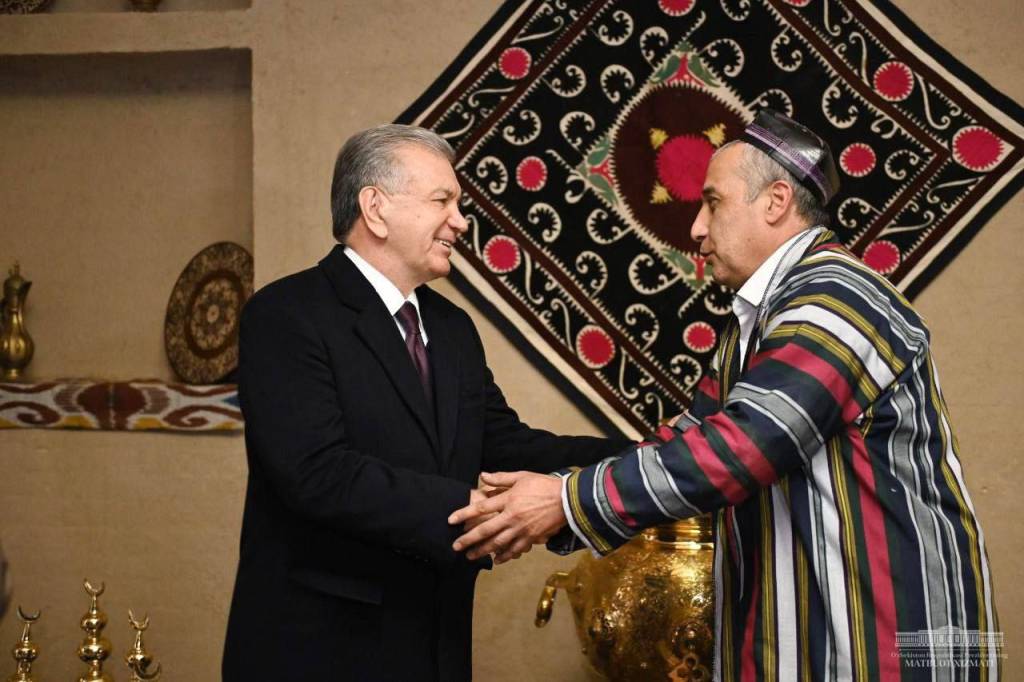 "In the current age of high technology, you miss such simple, sincere places", Shavkat Mirziyoyev said. – Our fathers and mothers created these crafts, this culture, investing not only labor, but also a part of their soul. At one time, crafts were on the verge of extinction. Thank you for saving them. It is necessary not only to promote our culture among foreign guests, but also to introduce our children to it.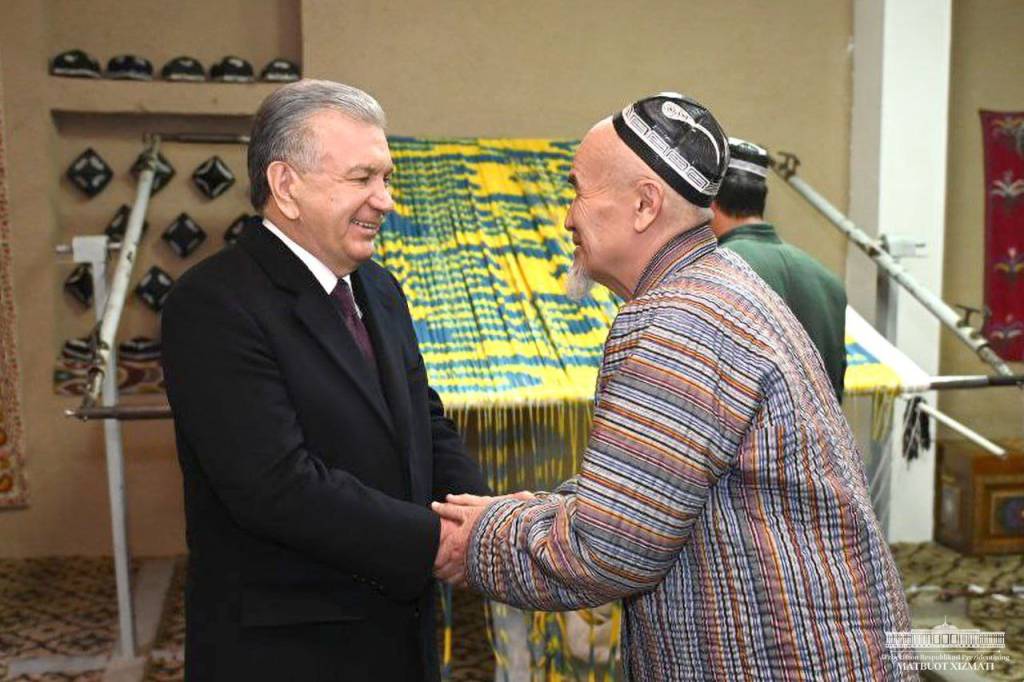 The President supported the proposal of craftsmen to teach folk crafts in schools. Responsible persons were given recommendations on increasing the tourism potential, effective use of cinema art for its promotion.
Last year, the city of Margilan received the status of the "City of World Silk and Ikat Craftsmen". The same status was given to the cities of Bukhara (for gold embroidery) and Kokand (for wood carving).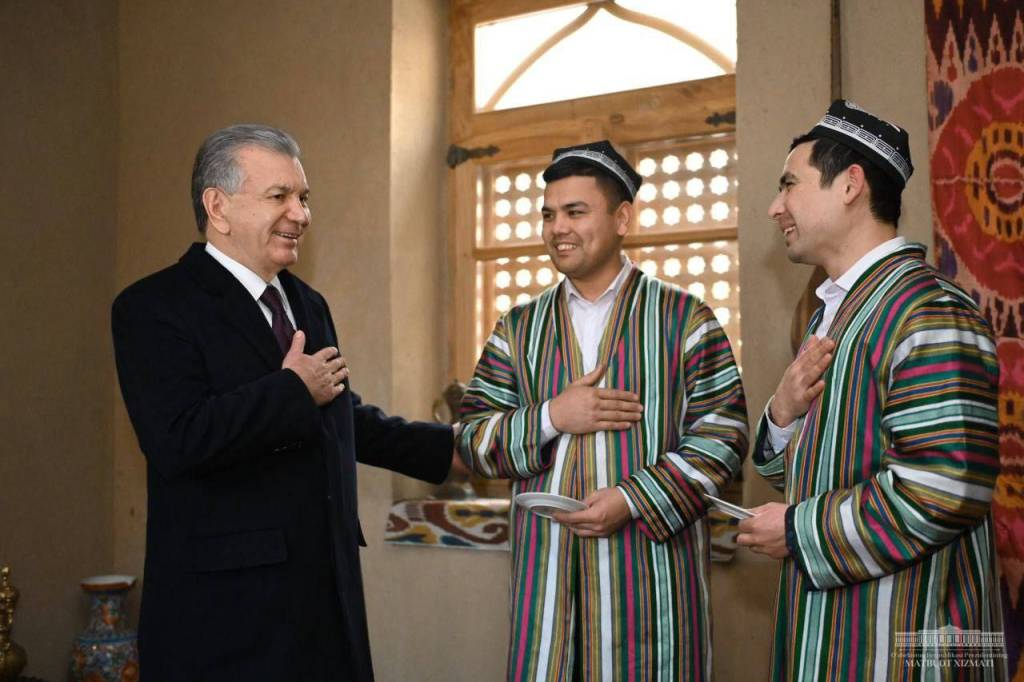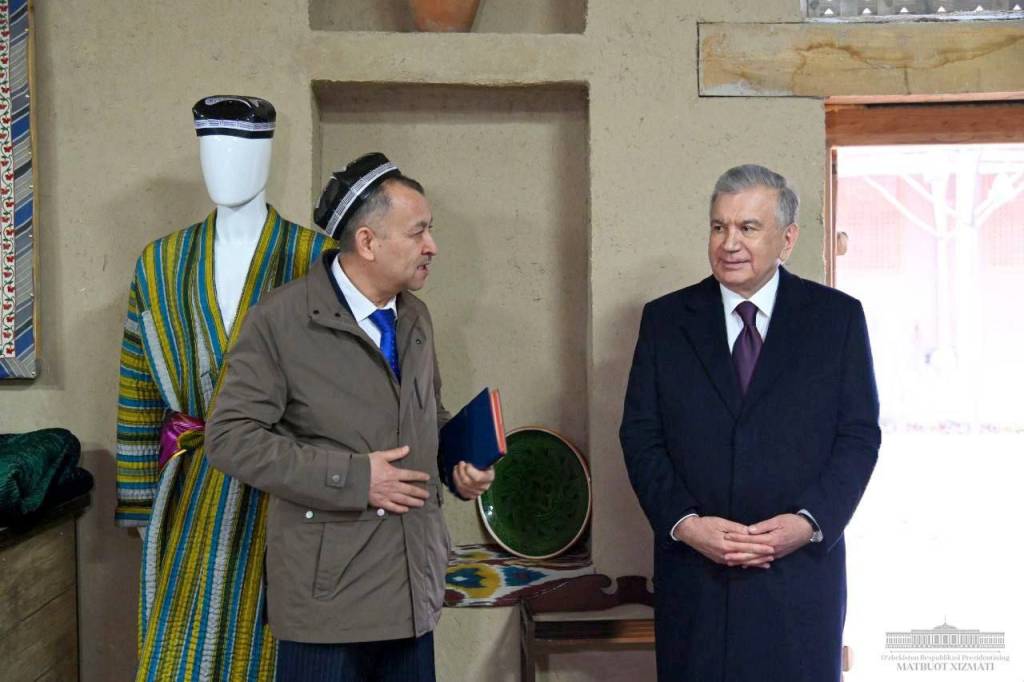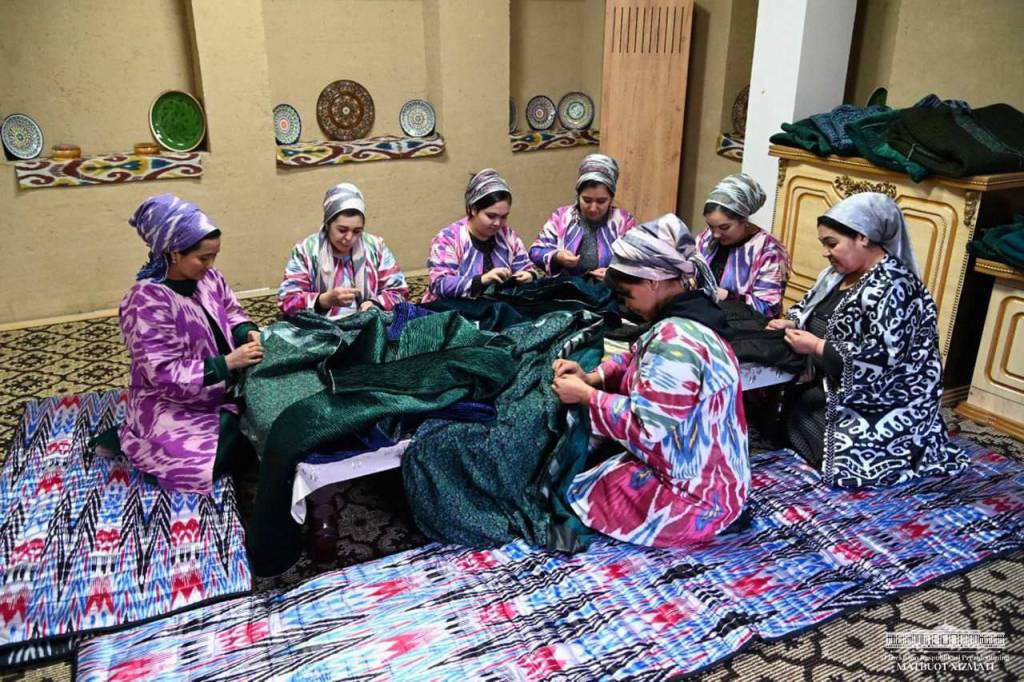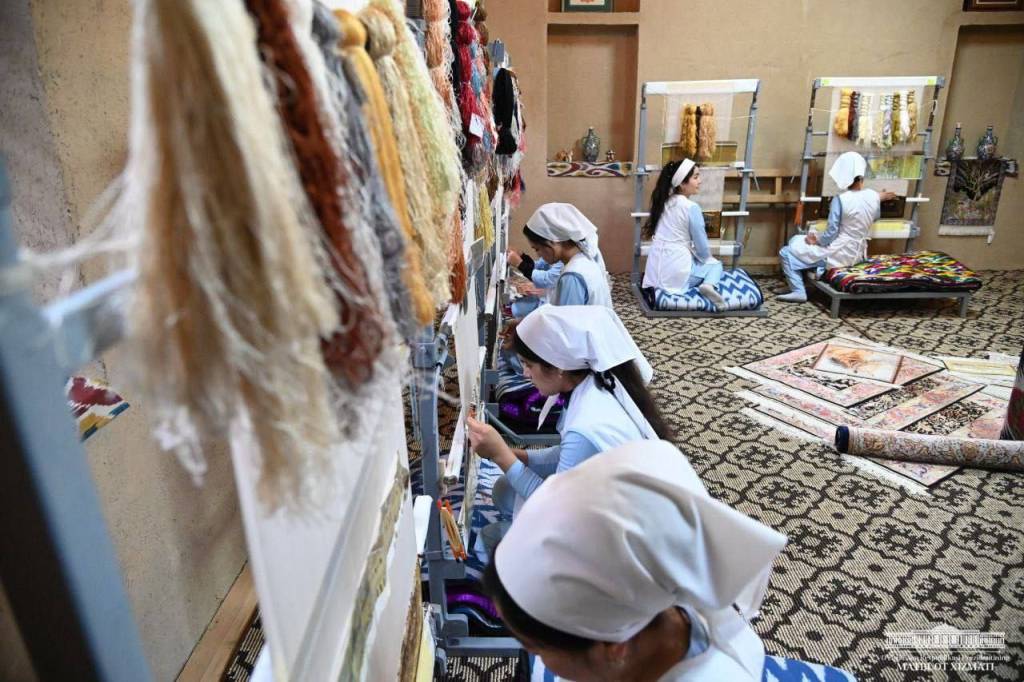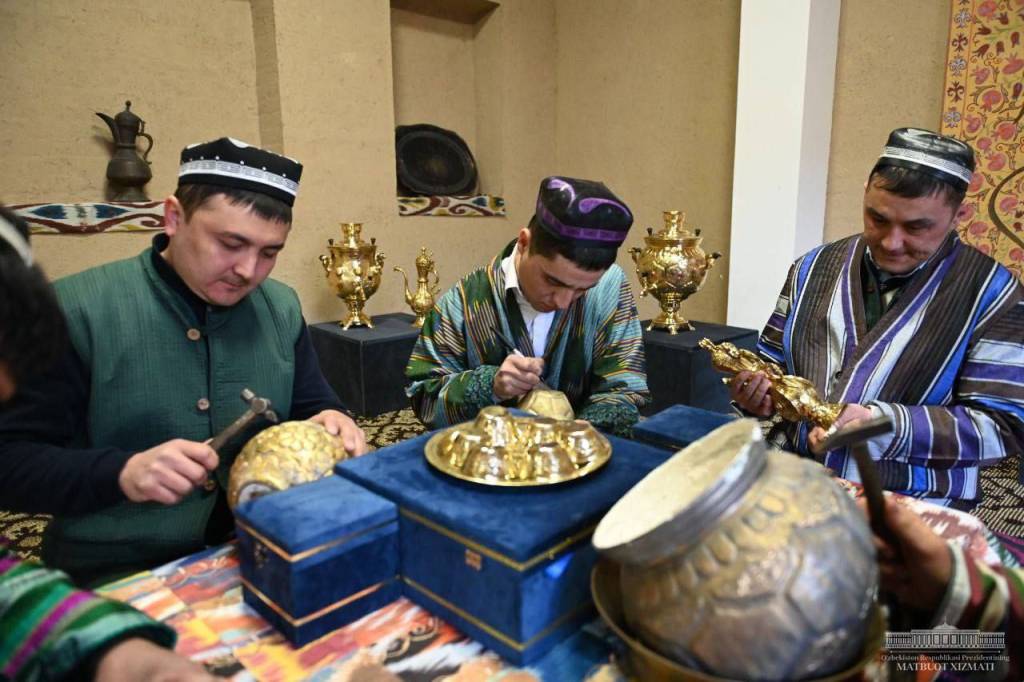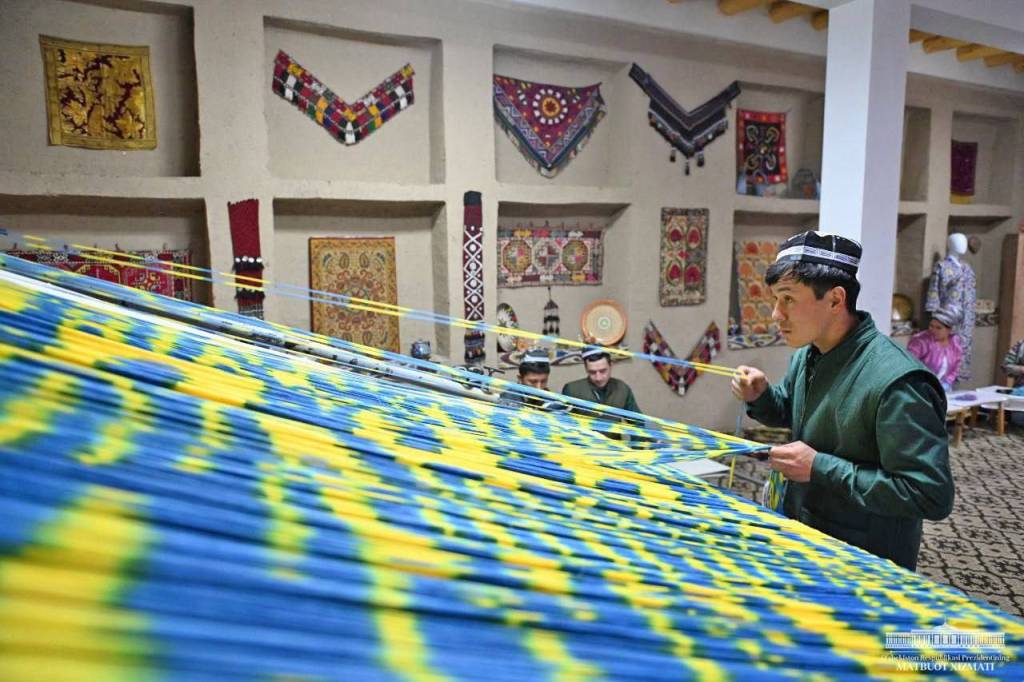 UzA