Sardor Umurzakov meets with Alexey Overchuk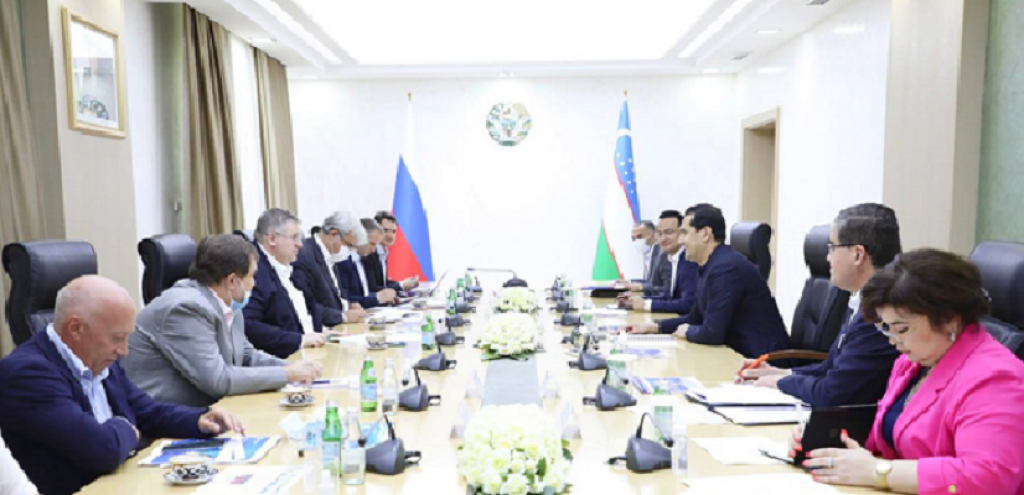 Deputy Prime Minister – Minister of Investments and Foreign Trade of Uzbekistan Sardor Umurzakov has met with Deputy Prime Minister of Russia Alexey Overchuk.
According to the Ministry of Investments and Foreign Trade (MIFT), a wide range of issues of trade, economic, investment, transport and logistics cooperation were discussed at the meeting.
The parties noted the relevance of establishing cooperation between manufacturers of the two countries, in the context of which the preparation for the "Made in Uzbekistan" exhibition in Moscow, which will become the largest exposition of Uzbek-made products ever held in Russia, was considered.
The report of the responsible leaders on the current results of the activities of the joint Project Office was heard. An agreement was reached to intensify joint work on the implementation of agreed investment projects included in the Economic Cooperation Program worth $5.8 billion.
The parties also considered the current status of the implementation of the agreements reached during the meeting of the Intergovernmental Commission on Economic Cooperation held in October 2020 and discussed issues of preparation for the next meeting.
Following the meeting, a roadmap was signed for the implementation of the Memorandum of Understanding in the development of logistics corridors.
UzA