Samarkand to host International Travel Bazaar-2023 Forum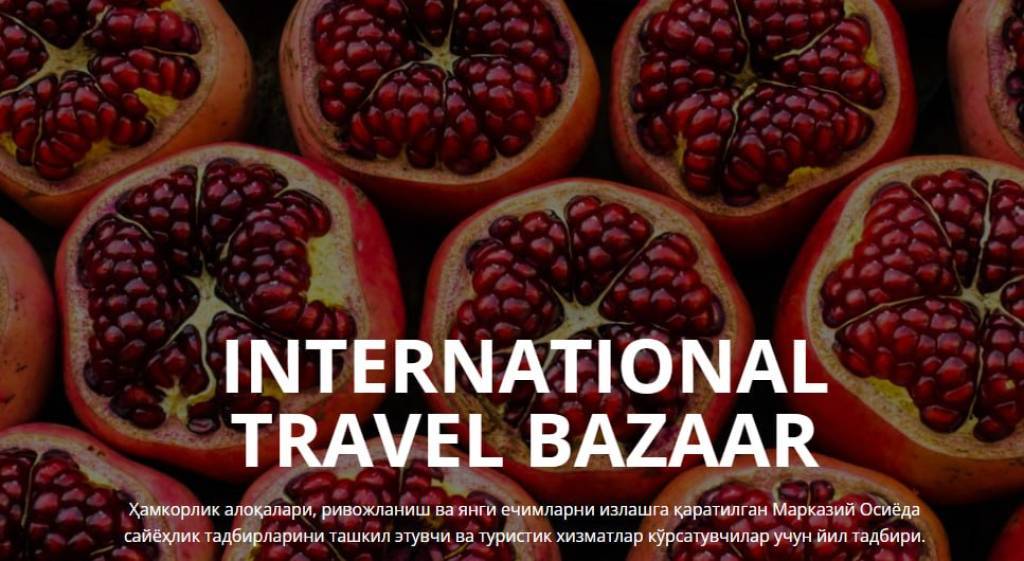 On February 10-11, Samarkand will host the International Travel Bazaar-2023 Forum with the support of the Ministry of Culture and Tourism of the Republic of Uzbekistan.
This is an important event for tourism service providers shaping the tourism experience in Central Asia, a convenient platform for development, cooperation and the search for new solutions.
More than 200 guests – tour operators and guides, restorers, hoteliers and representatives of specialized enterprises, the creative industry and the public sector will receive detailed information about the real state of affairs, difficulties, tourism trends and exchange ideas.
During two days, almost 40 speakers from nine countries will share their knowledge with colleagues from all over Central Asia. A roundtable discussion dedicated to interesting areas of tourism will take place. Experts will discuss topics such as "What are green technologies and how much do they cost?", "Why is there no agritourism in Central Asia?". Plenary sessions on "Growth Points. How to turn a city into the number 1 place in the world?" for representatives of business related to tour operators and tourism will be held.
As part of the conference, well-known practitioners and industry leaders from Uzbekistan, Israel, the United States, Germany, Kyrgyzstan, Kazakhstan and Russia will hold workshops, a masterclass on creating a personal brand on a social network. It is also envisaged to organize an exhibition and gastronomic zone, B2B meetings and presentations of innovative tourism products.
UzA