Samarkand hosts Uzbekistan – Russia Business Forum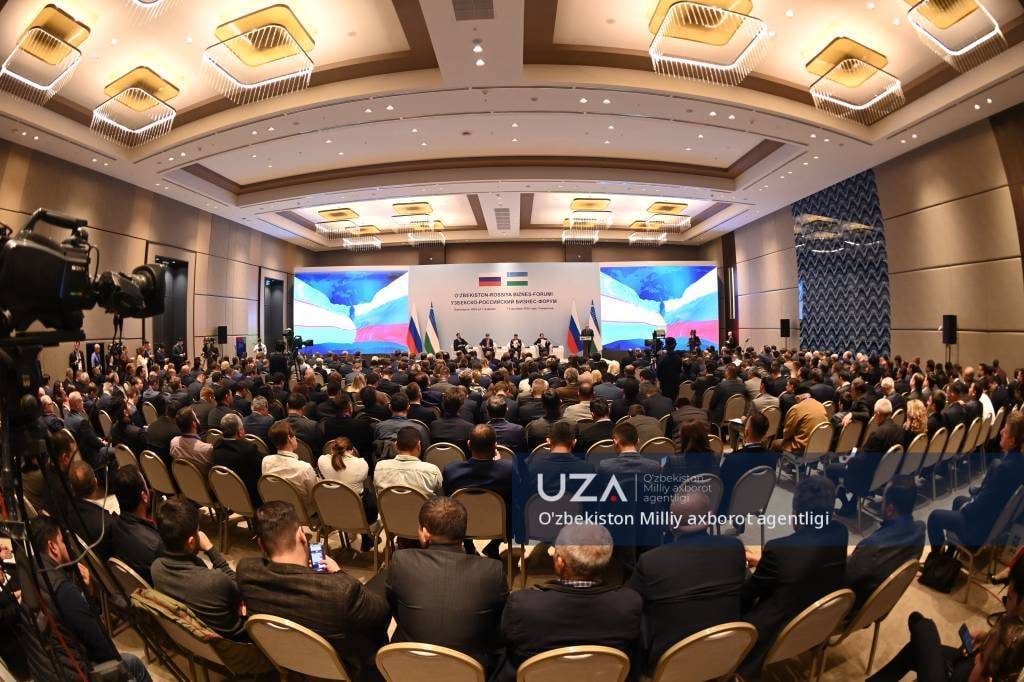 The Uzbekistan – Russian Business Forum kicked off in Samarkand on December 1.
It is attended by heads of ministries and agencies, regions, industry associations of the two countries, and representatives of more than 500 leading companies and corporations.
Deputy Prime Minister of Uzbekistan – Minister of Investments and Foreign Trade Jamshid Khodjayev and Minister of Economic Development of the Russian Federation Maksim Reshetnikov noted the dynamic development of multifaceted cooperation between the two countries in recent years. In particular, the number of joint investment projects is increasing, the scale of long-term trade-economic relations is enhancing, thanks to which the volume of trade turnover between Uzbekistan and Russia is steadily growing. In particular, by the end of 2021, the trade turnover increased by a third and exceeded $7.5 billion. Shortly, this figure will be brought to $10 billion.
The participants also highly appreciated the intensification of investment collaboration and industrial cooperation in recent years. The number of enterprises established in Uzbekistan with the participation of the Russian capital has tripled over the past five years and exceeded 3,000. Uzbekistan, in cooperation with Russian companies, is implementing about two hundred projects worth more than $20 billion in the petrochemical, energy, mining and metallurgical industries, healthcare and pharmaceuticals, light industry, production of building materials, fruit and vegetable processing.
It was emphasized that there are broad prospects for further increasing interaction in the main areas of the economy of the two countries, including the automotive, chemical and textile industries, agriculture and pharmaceuticals, the production of building materials and other areas.
The Business Forum continued its work at breakout sessions. The primary attention was paid to the joint development of industrial clusters, the formation of a value-added production chain, the joint implementation of major projects in energy, cooperation in the transport industry, the expansion of contacts between representatives of small and medium-sized businesses in the agro-industrial complex, modern information technologies, as well as the digitalization of trade-economic relations.
Meetings of representatives of the business circles of the two countries were also organized within the framework of the forum, where the possibilities of implementing joint investment projects and concluding mutually beneficial trade agreements were discussed.
The event also included an exhibition entitled "Made in Uzbekistan", where the industrial potential of Uzbekistan is demonstrated.
[gallery-9791]
Golib Khasanov, Ikrom Avvalboyev, UzA