Presidential Elections: Over 6 million citizens have voted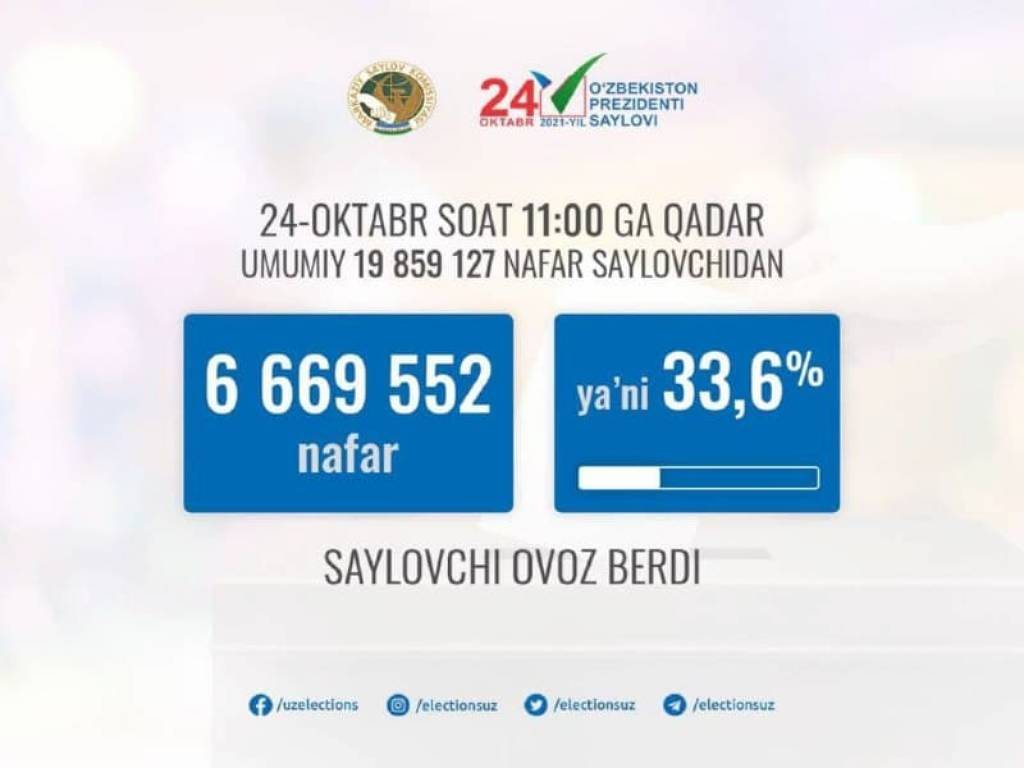 The Central Election Commission hosted a briefing with the participation of the CEC Deputy Chairman Bakhrom Kuchkarov.
The voting process is broadcast live on www.saylov2021.uz and the Uzbekiston-24 TV channel. 414 video cameras are installed at 207 polling stations in different regions of Uzbekistan.
Citizens are showing high political activity in the elections. According to Article 96 of the Election Code of the Republic of Uzbekistan, elections are recognized valid if at least 33 percent of voters included in the list participated in them.
According to information received from precinct and district election commissions, as of 11:00, 6,669,552 voters, or 33.6 percent, have voted. This means that the current elections are considered valid.
N. Nasriyev, UzA