Presidential Candidate Narzullo Oblomurodov meets with voters in Fergana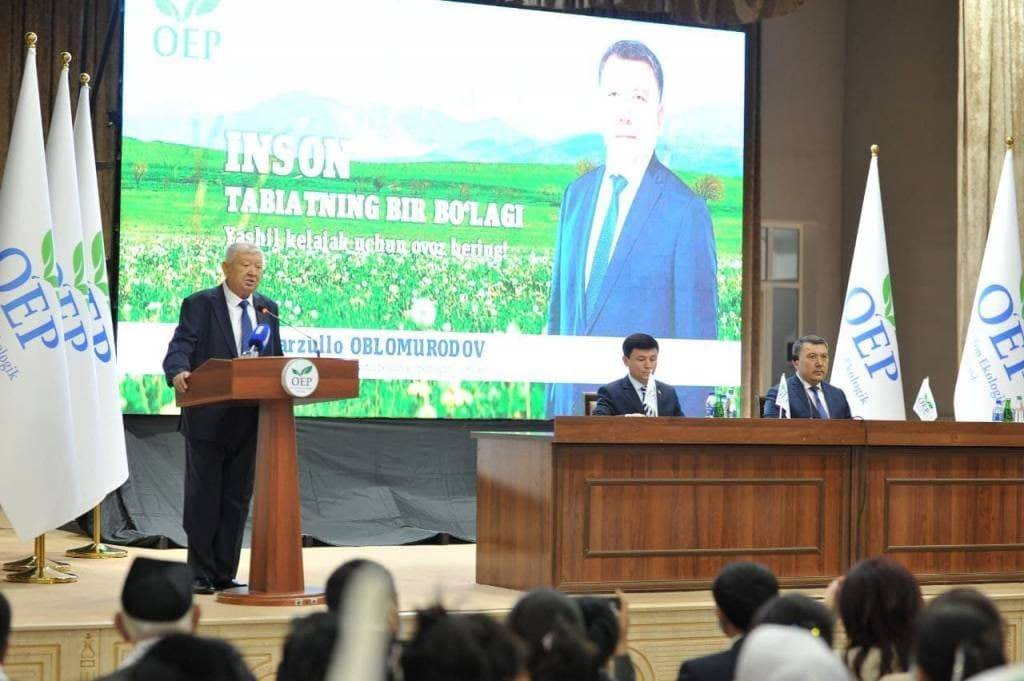 Cultural Center of Oltiariq district hosts a meeting of the candidate for the President of the Republic of Uzbekistan from the Ecological Party of Uzbekistan Narzullo Oblomurodov with voters of Fergana region.
It is attended by party activists, deputies, representatives of partner organizations, labor veterans, youth and media workers.
The meeting was opened by the Chairman of Fergana Regional Council of the Ecological Party of Uzbekistan Muhammadali Makhmudov.
The authorized person of the presidential candidate in Fergana region – the Rector of Kokand University Sherzod Mustafokulov gave detailed information about the biography and activities of the candidate Narzullo Oblomurodov.
Presidential candidate Narzullo Oblomurodov introduces voters to important aspects of his pre-election program.
M. Sulaymonov, photo by M. Qodirov, UzA