Presidential candidate Alisher Qodirov visits the Art School named after Ibrahim Yusupov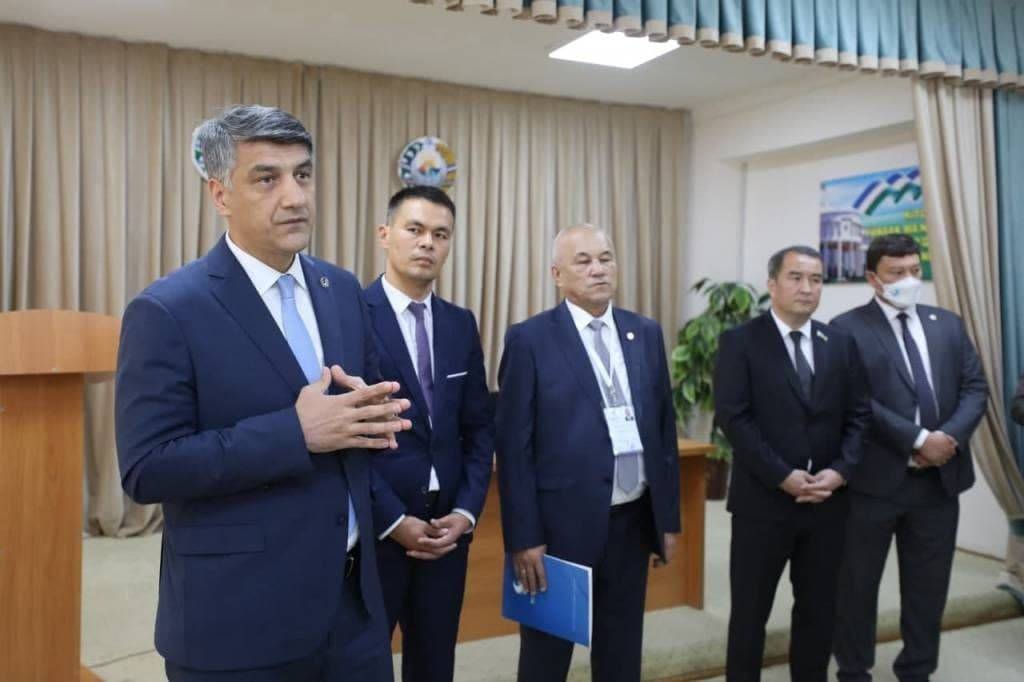 After meeting with voters of Karakalpakstan, a presidential candidate from Milliy Tiklanish Democratic Party Alisher Qodirov visited the Art School named after Ibrahim Yusupov, in Nukus.
The creative school under the Agency for the Development of Presidential, Creative and Specialized Schools is named after the Hero of Uzbekistan, People's Poet of Uzbekistan and the Republic of Karakalpakstan Ibrahim Yusupov.
Presidential candidate Alisher Qodirov expressed hope that this school will bring up many heroes of Uzbekistan.
He talked with teachers and students, got acquainted with the conditions created for them. Inquired about the achievements of students and the coverage of higher education of school graduates.
Dovud Abibullayev, photo by Maqsad Khabibullayev, UzA