President Shavkat Mirziyoyev arrives in Bishkek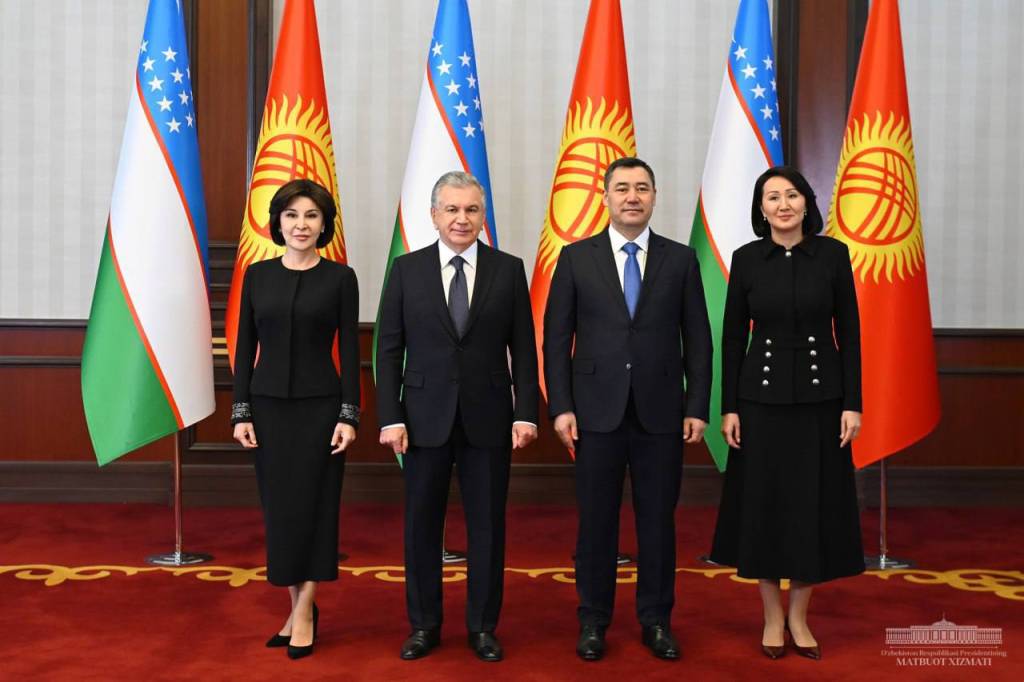 The President of the Republic of Uzbekistan Shavkat Mirziyoyev, together with his spouse, arrived in Bishkek on a state visit.
The President of the Kyrgyz Republic Sadyr Zhaparov and his spouse met the distinguished guests at Manas International Airport, decorated with the national flags of the two countries.
Folklore and musical programs that glorify the friendship of the peoples of Uzbekistan and Kyrgyzstan were performed for the heads of state.
The President of Uzbekistan, accompanied by the Chairman of the Cabinet of Ministers – Head of the Presidential Administration of Kyrgyzstan Akylbek Japarov, visited the Ata Beyit Memorial Complex.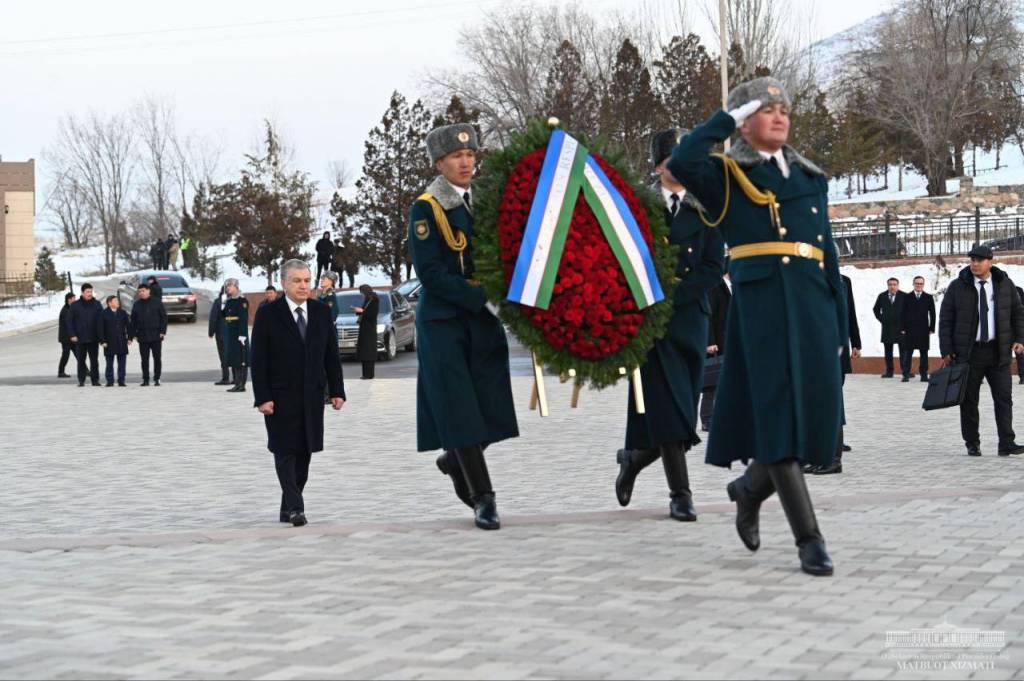 The President of Uzbekistan laid a wreath at the Urkun Memorial in memory of those who died during the tragic events of 1916.
The complex, which opened in 2000, was created to restore and preserve the historical memory of the most important stages in the development of Kyrgyz statehood. The Memorial, at the suggestion of the outstanding Kyrgyz writer Chingiz Aitmatov, was named "Ata Beyit" – "Grave of the Fathers".
The main events of the state visit are scheduled for tomorrow, January 27.
UzA