Power engineers' workflow in the cold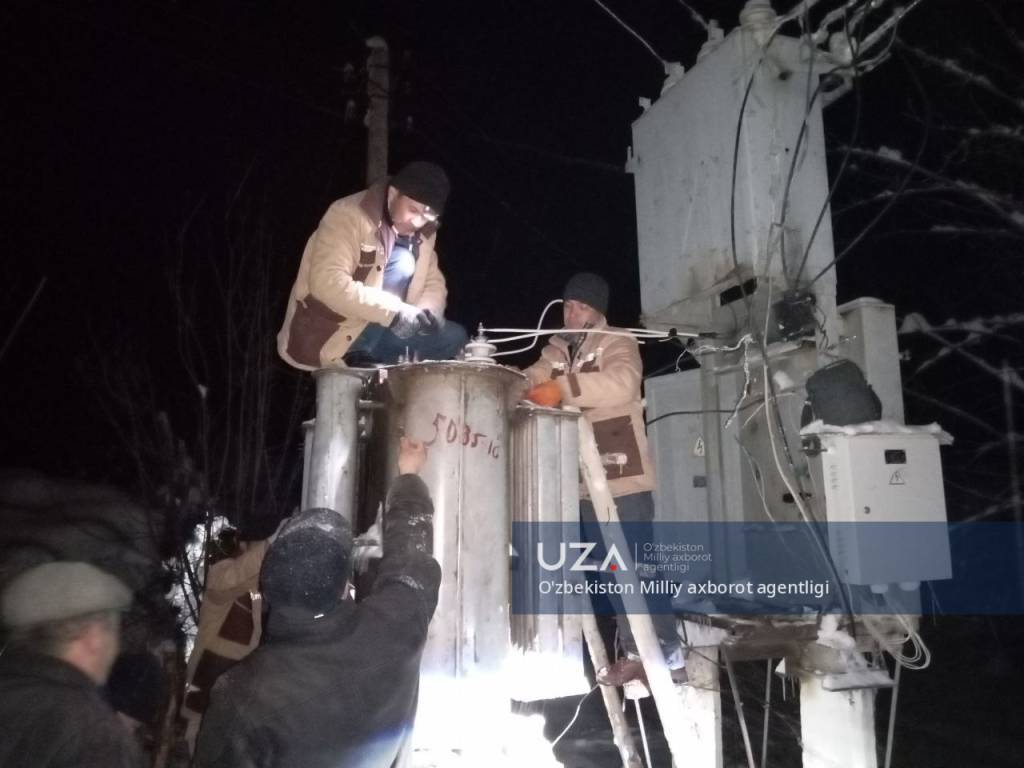 Uzbekistan's power engineers are working around the clock on these frosty days to provide consumers with stable electricity.
The activities of the emergency teams of JSC Regional Power Grids are organized in two shifts. Measures are being taken to ensure the stable operation of the system, the uninterrupted supply of electrical energy to consumers, and ensure the proper operation of electrical installations. To prevent emergencies in the energy industry and cases of elimination in the regions, 956 emergency teams have been organized, working around the clock. 335 special equipment units and 760 vehicles are assigned to them.
[gallery-10244]
UzA