National Defense Control Center opens in Uzbekistan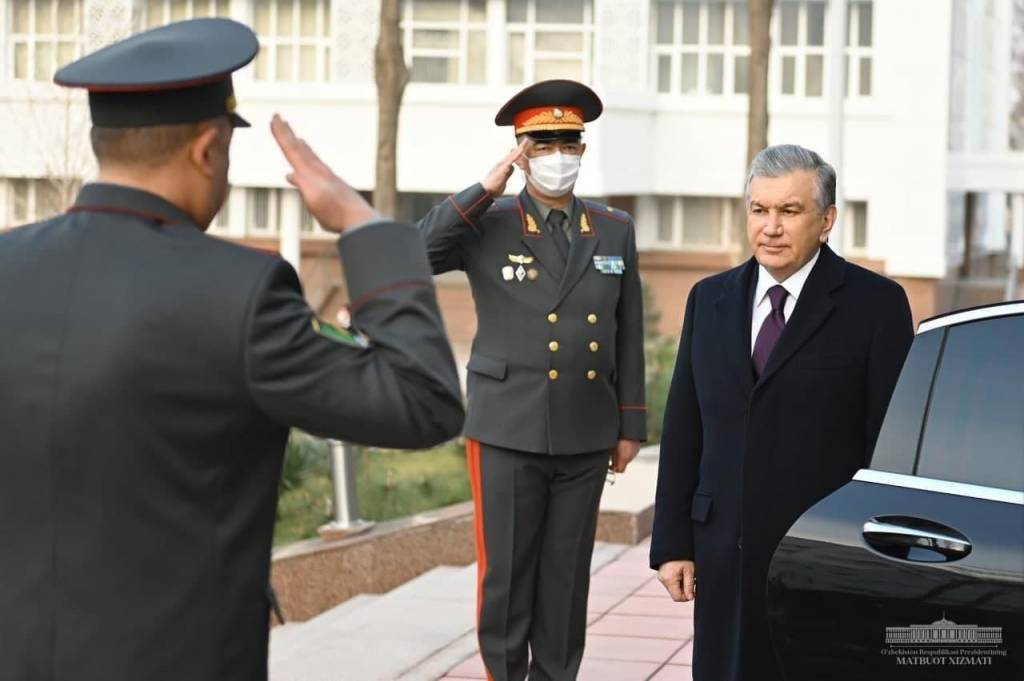 On January 13, President of the Republic of Uzbekistan, Supreme Commander-in-Chief of the Armed Forces Shavkat Mirziyoyev visited the National Defense Control Center of the Republic of Uzbekistan.
The center, organized in the Ministry of Defense and incorporating the most modern forms of command and control, is designed to coordinate the activities of all the power structures of the country. The complex provides the possibility of operational control and real-time monitoring of the air border of the country, the process of combat training in training centers and training grounds, as well as control over the actions of units through trunking communications.
Information is collected and systematic monitoring of the progress of reforms in the sphere, participation and cooperation of the military administrative sectors in this process, daily and combat activities of the troops are carried out through the center.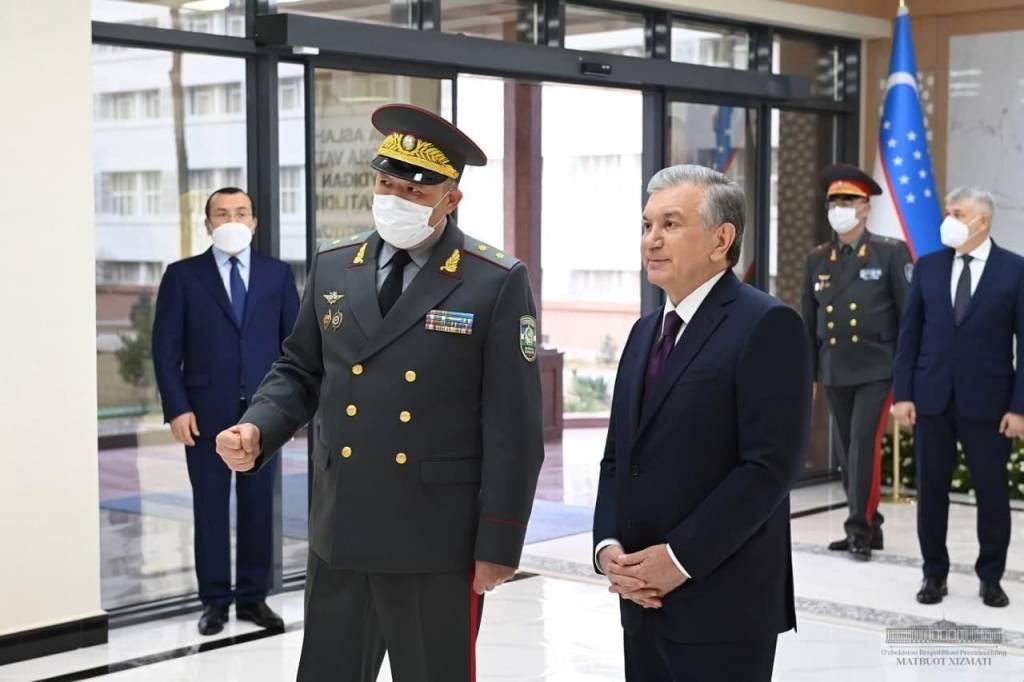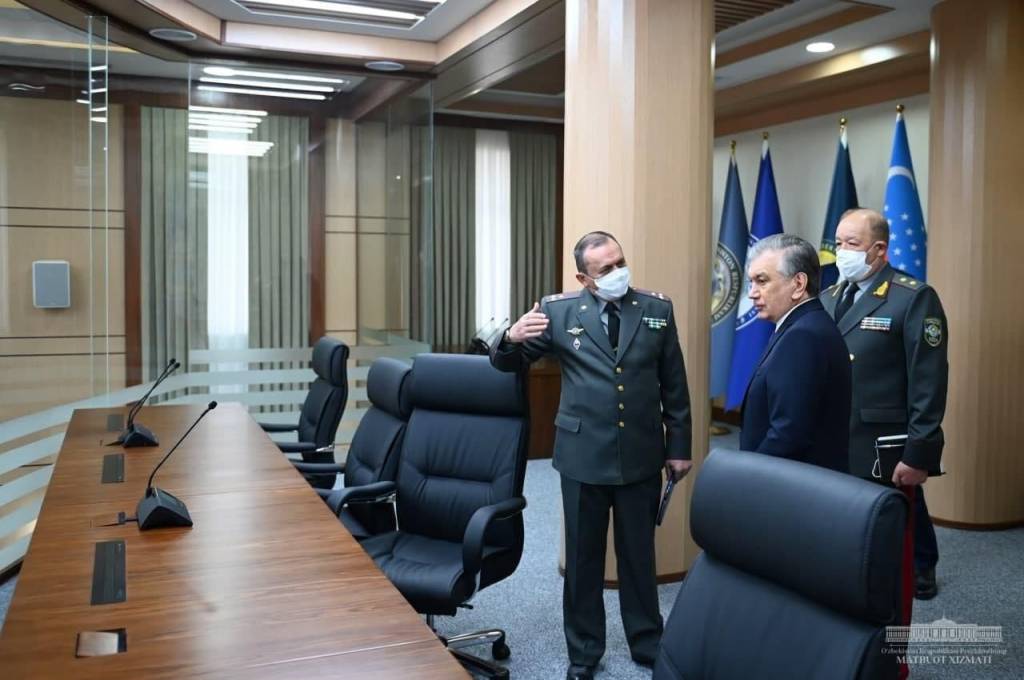 The Supreme Commander-in-Chief got acquainted with the conditions and opportunities created in the center, gave instructions on establishing the effective functioning of the center and its integration into the defense system.
"This center should become a support structure in ensuring the military security of our country. It is necessary to develop a software and hardware complex for the center together with the Ministry for the Development of Information Technologies and Communications", Shavkat Mirziyoyev said.
At this moment, the President of the Republic of Uzbekistan is chairing an expanded meeting of the Security Council.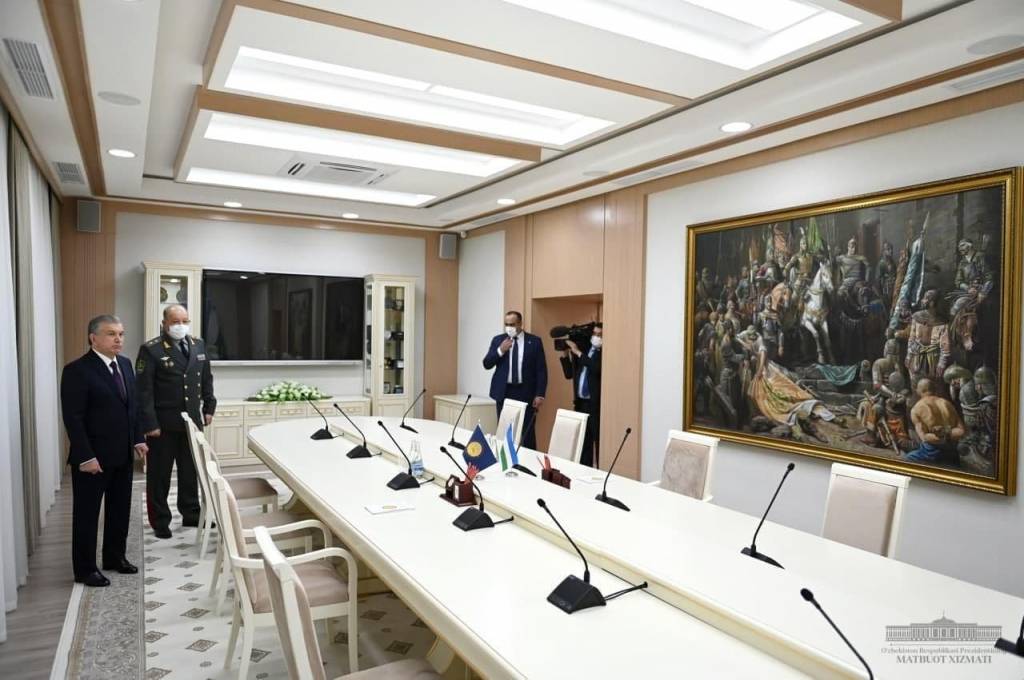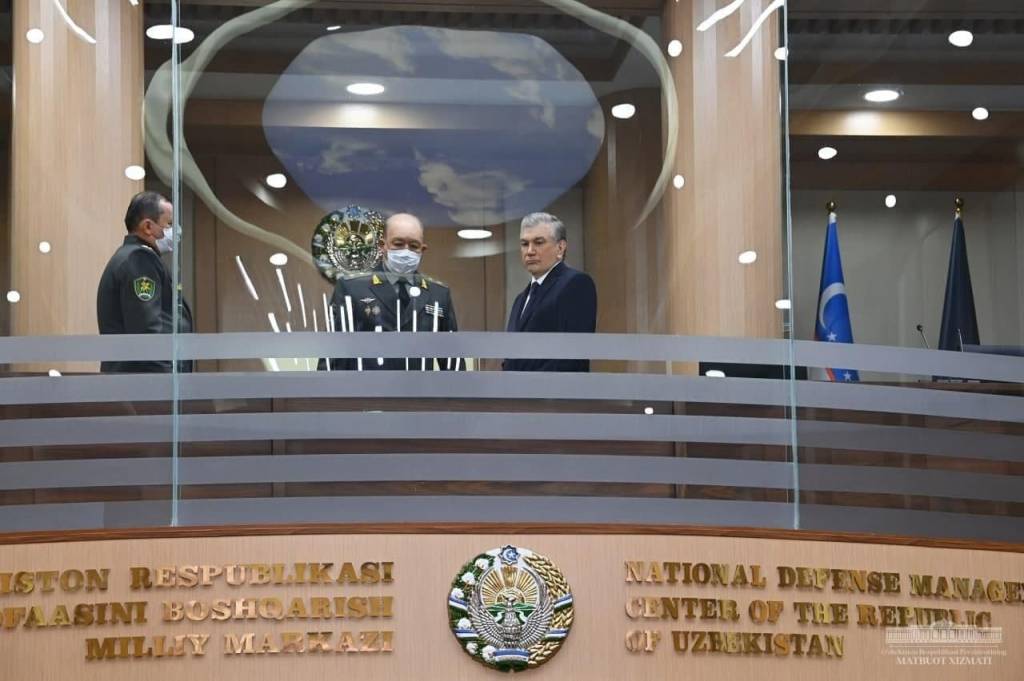 UzA