Master's student from France conducts scientific research in Uzbekistan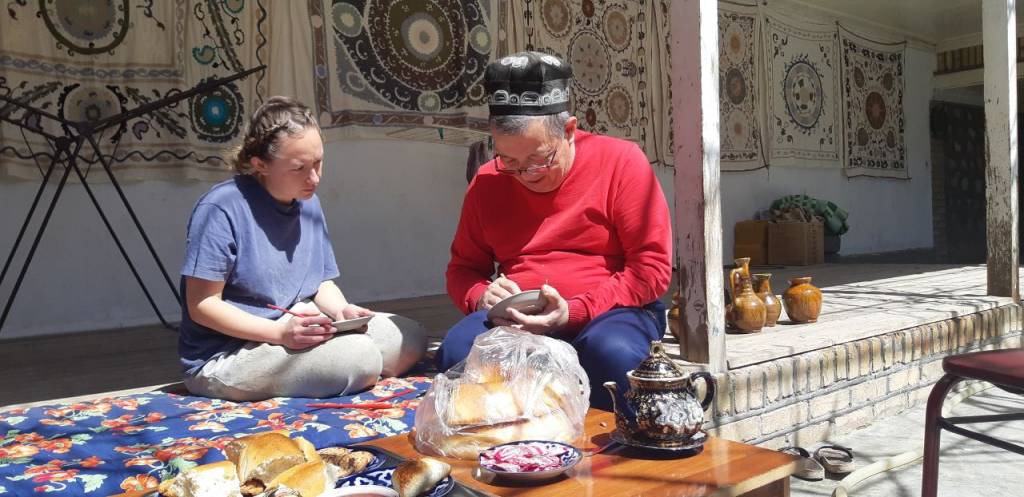 On April 26 this year, an exhibition of works by Emma Frela was held at the Museum of Applied Arts under the Hunarmand Association of the Republic of Uzbekistan.
A master's student from France Emma Frela conducted scientific research in Uzbekistan's Rishtan, Gijduvan, Urgut and Khorezm within the framework of the project of the French Embassy in Uzbekistan and the Hunarmand Association.
She got acquainted with the schools of pottery for two months and learned all the basics of crafts.
The current exhibition marked the end of the course. Emma shared her impressions and plans.
"During the first month, I learned how to bend pottery correctly, and in the second month, how to create shapes. It was an invaluable experience", said Emma during her interview with UzA.
The masters of pottery from Uzbekistan emphasized the diligence of Emma and how quickly she mastered all the secrets of pottery.
"This project will serve to widely popularize the art of pottery not only within Uzbekistan, but also beyond its borders. In particular, Emma is ready to present with pleasure all the products created during the course at exhibitions in France. Moreover, the Hunarmand Association invited Emma to take part in exhibitions that will be held soon in Uzbekistan", said Ulugbek Abdullayev, Chairman of Hunarmand Association of the Republic of Uzbekistan.
Gulrukh Abdullayeva, UzA