Leather and footwear industry – one of the drivers of regional development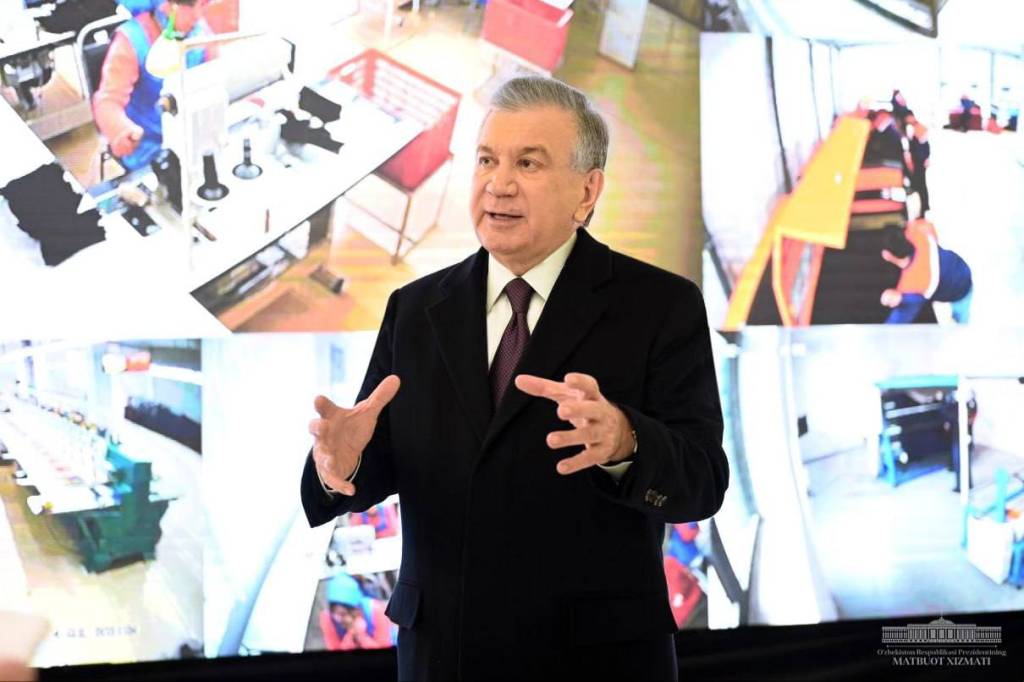 The Elegant Shoes And enterprise in Shakhrikhan district is a clear example of the rapid development of entrepreneurship with due attention and support. The entrepreneur, who started as a shoemaker, has been running a workshop in a small building for the past four years. Last year, he expanded his business with his funds and created a new enterprise worth $8 million. Taking into account the future development, a 4-storey complex was built.
President Shavkat Mirziyoyev got acquainted with the activities of this enterprise.
Equipment from Türkiye and China is installed here, Turkish designers and technologists are involved.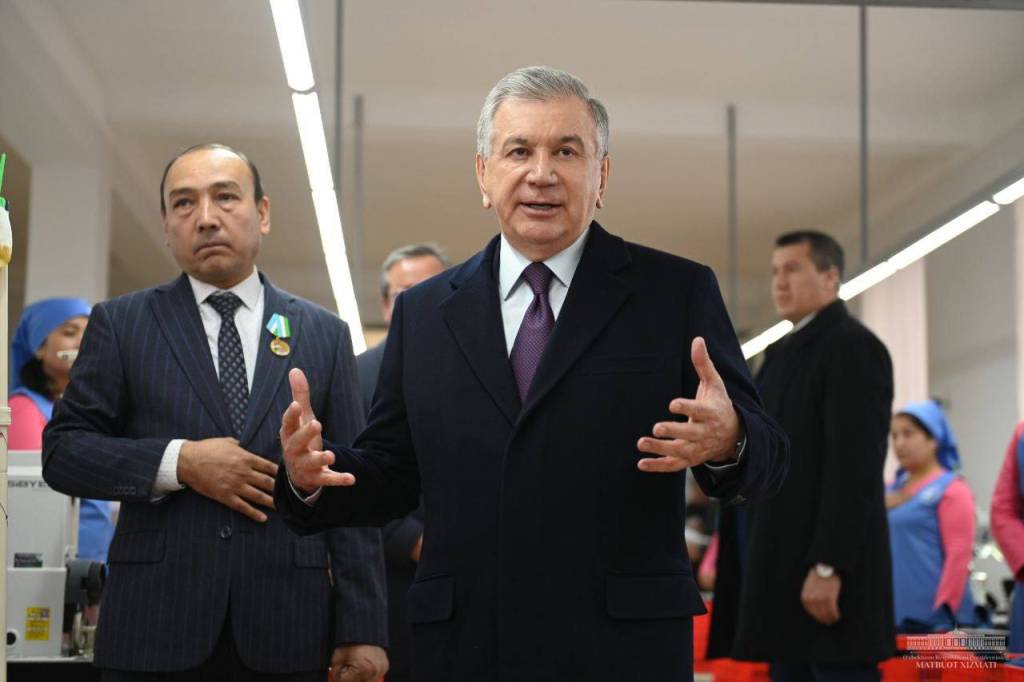 In the first stage, the production of 60 different types of footwear and leather goods was launched. Now 500 people work here. In the second stage, the same number of jobs will be created.
The main goal of the enterprise is export. This year it is planned to bring sales abroad to $4 million. The entrepreneur said that he was striving to enter the European market. In this regard, the Head of state gave relevant instructions to the responsible persons.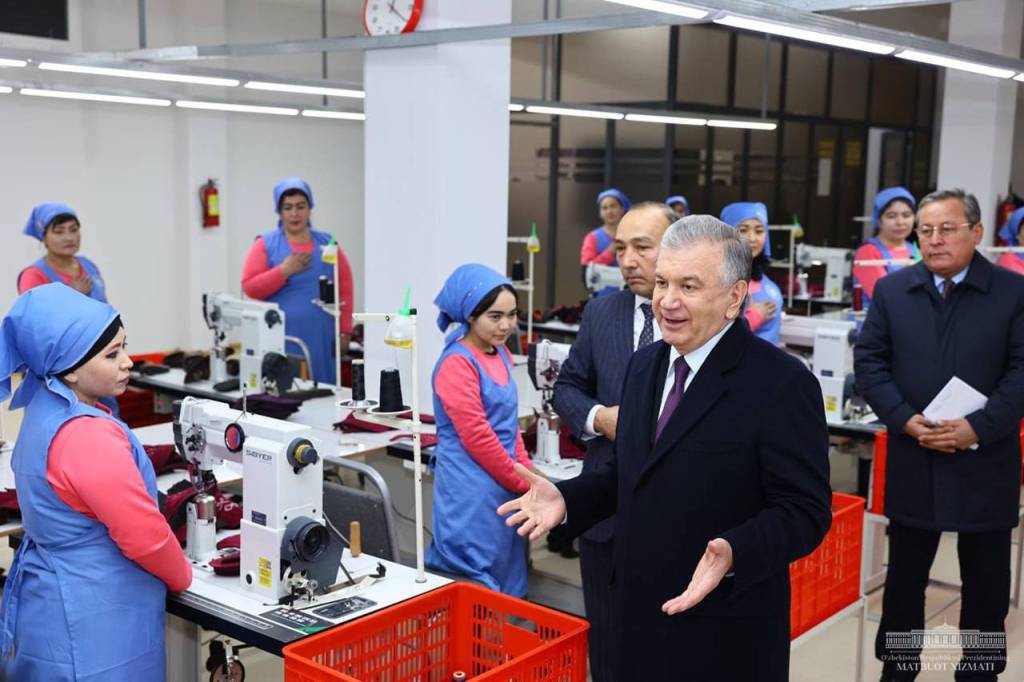 "The leather industry is also becoming a driver, the number of such enterprises is growing", Shavkat Mirziyoyev said. – Now it is necessary to provide them with guaranteed raw materials. Second, it is important to provide orders to women who stay at home. In general, with the proper support of such advanced enterprises, it is possible to turn them into a cluster.
Responsible persons were instructed, together with scientific institutes, to work out the issue of localization of imported materials.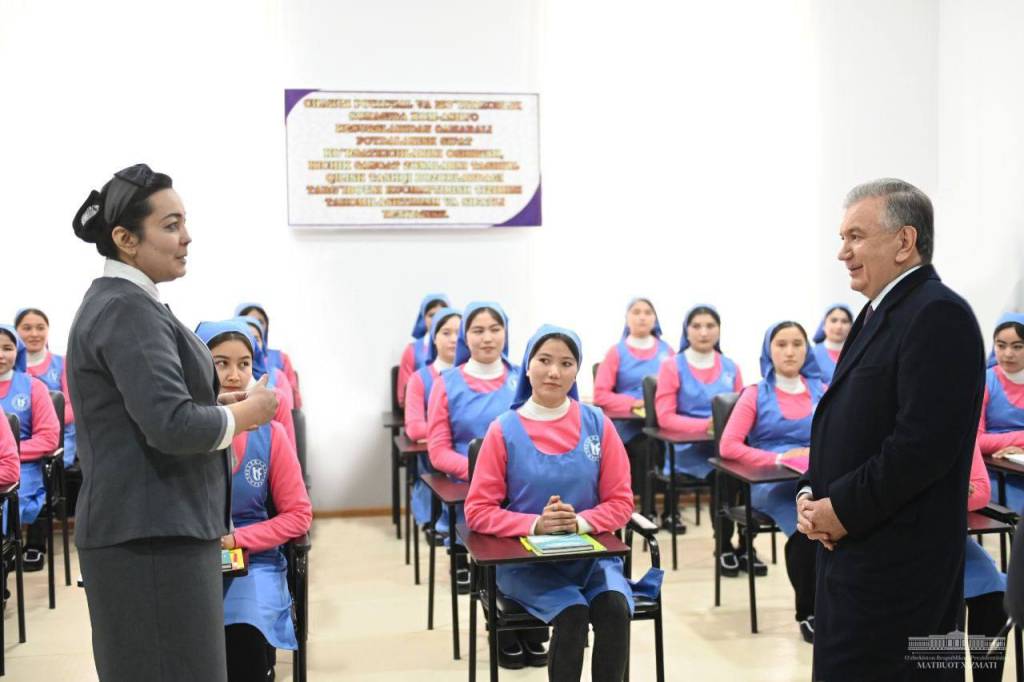 The Head of state talked with women working at the enterprise.
"Today we arrived in Andijan to consider the issues of expanding entrepreneurship, creating sustainable energy sources, and increasing the population's income. When will your salary increase? When your products will be in high demand in the market. And this requires quality, knowledge, and skills. Therefore, we pay special attention to the professional training of our women. If a woman is satisfied, the family and society will also be satisfied", the President said.
UzA