Kubanychbek Omuraliev: "The Samarkand Declaration marked the beginning of a new time in our activities, gave it a new spirit"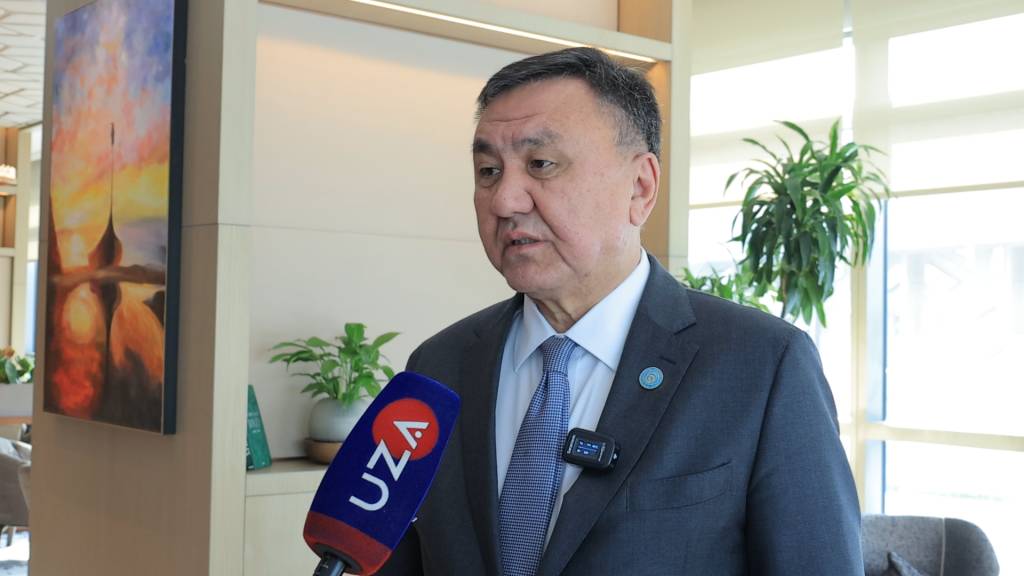 The Secretary General of the Organization of Turkic States Kubanychbek Omuraliev visits Uzbekistan.
During the visit, meetings are held in ministries and organizations.
– Looking back at the last period associated with the activities of our organization, first of all, it is necessary to dwell separately on the historical significance of the summit of the Organization of Turkic States, held last year in Samarkand, – Mr. Omuraliev says. – At the summit, a declaration was adopted that defines our strategy for 2022-2026. I am sure that this important document, adopted with the participation of the President of the Republic of Uzbekistan Shavkat Mirziyoyev and the heads of all states that are members of this organization, will make a sharp turn in the activities of the OTS.
At the forum, the President of Uzbekistan put forward relevant initiatives. The organization is working to implement them.
If we talk about our role in the region, then our structure has long won the attention of the world community. OTS is at the center of attention not only in our region, but also in the world. Since the last summit, positive changes have been observed in the economic and social spheres, in trade. This process covers such vital issues as transport and logistics, and energy. I am sure that from this point of view, the Samarkand Declaration marked a new time in our activities, giving it a new spirit.
At a recent meeting with President Shavkat Mirziyoyev, views were also expressed on closer cooperation to practically realize the potential of cooperation within the framework of the OTS.
Guzal Sattorova, UzA