India celebrates Republic Day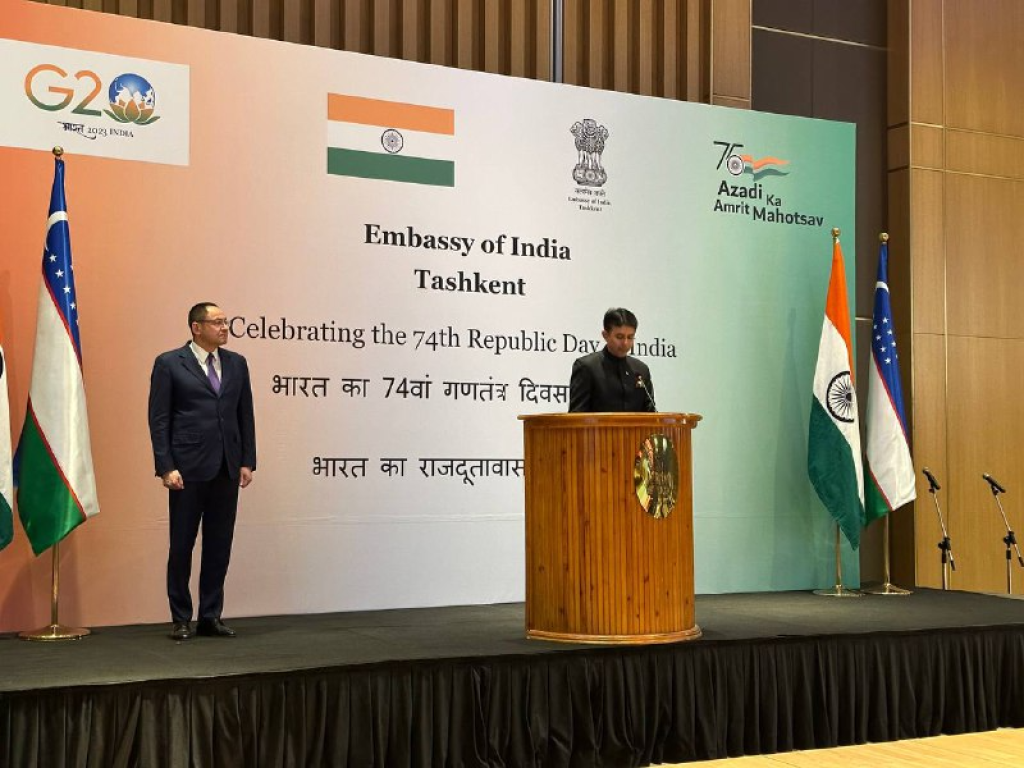 With the assistance of the Ministry of Foreign Affairs, the Embassy of India in Uzbekistan organized an event on the occasion of Republic Day, in Tashkent.
At the event, which was attended by heads of ministries and agencies, representatives of the diplomatic corps and ambassadors, information was provided about the history of this date, the socio-economic and cultural life of the country. According to tradition, at the entrance to the hall, the guests congratulated Manish Prabhat, Ambassador Extraordinary and Plenipotentiary of the Republic of India to Uzbekistan, on the 74th anniversary of the national holiday.
Anthems of Uzbekistan and India sounded. Ambassador Manish Prabhat briefed about the current state and prospects of relations between the two countries. It was noted that the trade turnover for the first time reached $700 million, resulting in India entering the top ten major trading partners of Uzbekistan.
The Ambassador noted that the ongoing conflicts in the world have led us to a food and fuel crisis. Recently President Shavkat Mirziyoyev took part in the G20 Summit, at the sessions of heads of state he attracted the attention of colleagues with valuable proposals.
2023 has been declared by the United Nations as the International Year of the Millet. This idea was proposed by India. Millet is a grain crop cultivated in arid lands. Compared to rice and wheat, it requires little water, but has beneficial properties. Therefore, it plays an important role in sustainable grain and food supply.
The Ambassador of India urged adding more millet to the diet. As part of the event, an exhibition of millet was organized. It was noted that the Embassy plans to organize several events in Uzbekistan this year to promote millet.
Bekhruz Khudoyberdiyev, UzA