Harvest in Quvasay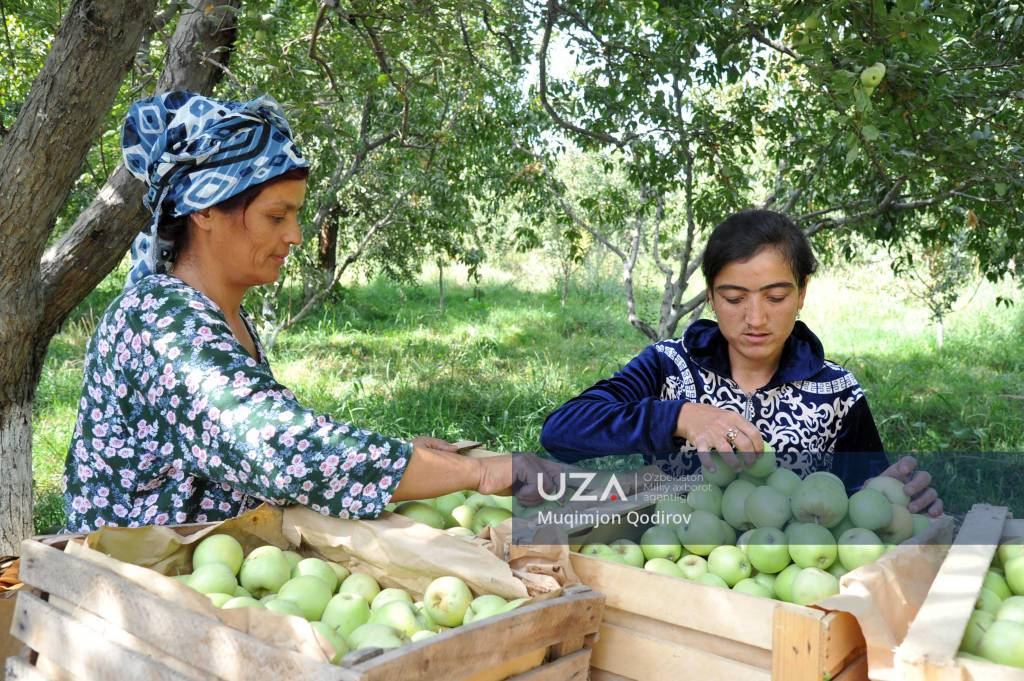 The head of the farm "Kholmatov Muhammadjon Tashbayevich" in Quvasay, Murodil Kholmatov, is a hard worker who loves his land and garden.
"A good harvest of "Five Stars" apples have ripened in the 3.5-hectare apple orchard", says Murodil Kholmatov. – The harvest is expected to be higher than last year.
The farm, established in 2014, also grows peaches and grains.
[gallery-8901]
Photo by Muqimjon Qodirov, UzA