Dubai shows a documentary film dedicated to the joint work of Yalla Group and a Russian composer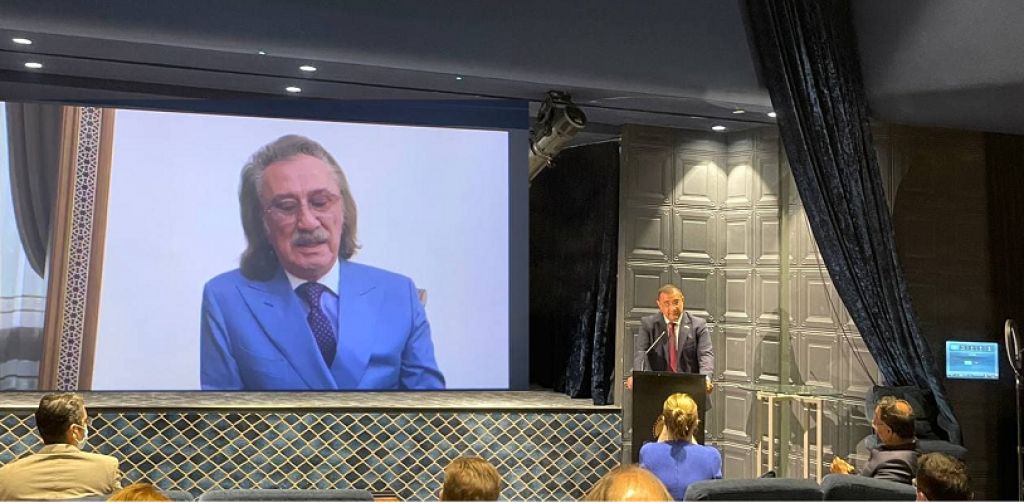 The Paramount Hotel Dubai showed a documentary film dedicated to the joint work of the vocal-instrumental ensemble "Yalla" and the Russian composer Alexey Rybnikov on creating the song "The Last Poem" to the verses of the Indian poet, Nobel Prize laureate in literature (1913) Rabindranath Tagore.
The event was held on the initiative and with the assistance of the Consulate General of Uzbekistan in Dubai together with the Russian and Indian diplomatic missions, as well as the moderator of the project, an Indian businessman and cultural figure Shuvra Chakraborty.
The show was attended by representatives of India, Kazakhstan, Russia, Belarus and other foreign diplomatic missions in the UAE, as well as local media.
Consul General of Uzbekistan Alisher Salomov noted that culture is a fundamental factor that strengthens the spirit and unity of friendship of fraternal peoples, in overcoming great challenges for humanity, including COVID-19.
The film tells the story of the song's creation, the work of the Yalla Group as a whole and the interaction of representatives of different nations in the creation of this musical composition.
UzA