Cooperation with Türkiye in agriculture discussed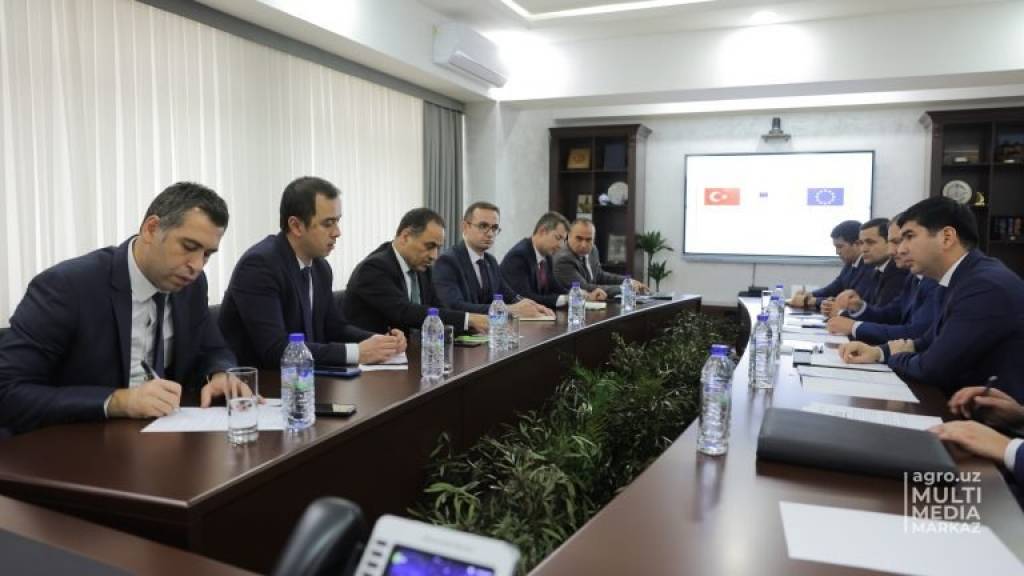 The Minister of Agriculture of the Republic of Uzbekistan Aziz Voitov has met with the President of Agriculture and Rural Development Support Institution of Türkiye Muhammed Adak.
It was noted that cooperation in the agricultural sector is considered a priority for Uzbekistan and Türkiye and is of particular importance in enhancing bilateral relations.
At the meeting, a proposal was made to create a joint training center to use Türkiye's experience in the digitalization of agriculture in Uzbekistan. The Uzbek side declared its readiness to implement Türkiye's joint projects for the placement of crops and monitoring the state of the soil using space technology and geoinformation technologies.
The expediency of launching joint seed production projects with the participation of specialists from the Türkiye Seed Growers Association (TÜRKTOB) was noted.
It was announced that it is planned to open a regional office of the General Directorate of Agricultural Research and Policies (TAGEM) under the Ministry of Agriculture and Forestry of the Republic of Türkiye in Uzbekistan to strengthen scientific ties.
M.Komilova, UzA