Cooperation with Korea strengthens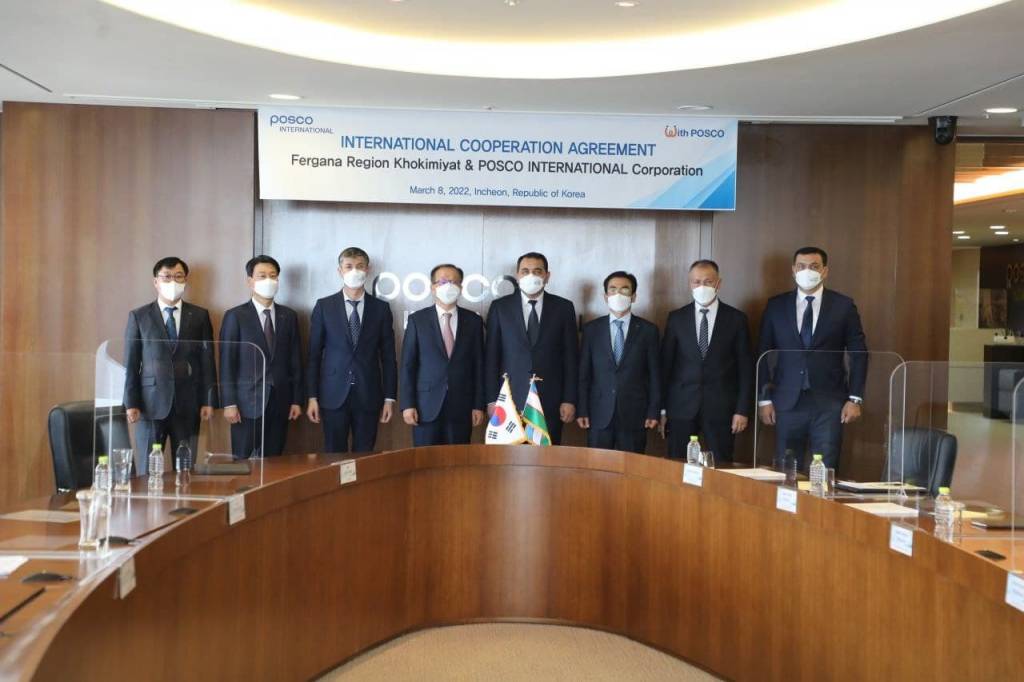 Uzbekistan delegation led by Fergana region's Hokim Khayrullo Bozorov paid a working visit to South Korea.
A meeting was held with the leadership of Posco International, in Incheon.
The parties discussed issues of modernization of the Posco Textile enterprise, which has been operating in Fergana since 1996, the creation of a cotton cluster in Yazyavan district and the establishment of a production chain covering the process from growing cotton to the production of finished products, as well as organizing an enterprise for the production of towels and fabrics from mixed fibers.
The participants of the meeting touched upon such issues as sowing and processing export-oriented re-crops in areas freed from grain, exporting fruits and vegetables grown in Fergana to the Korean market, as well as investing in the Eco-City project implemented in Fergana.
The Korean side expressed readiness for cooperation within the framework of the presented projects. Based on the agreements between the Fergana Regional Hokimiyat and Posco International, a Memorandum of Cooperation was signed for $65 million.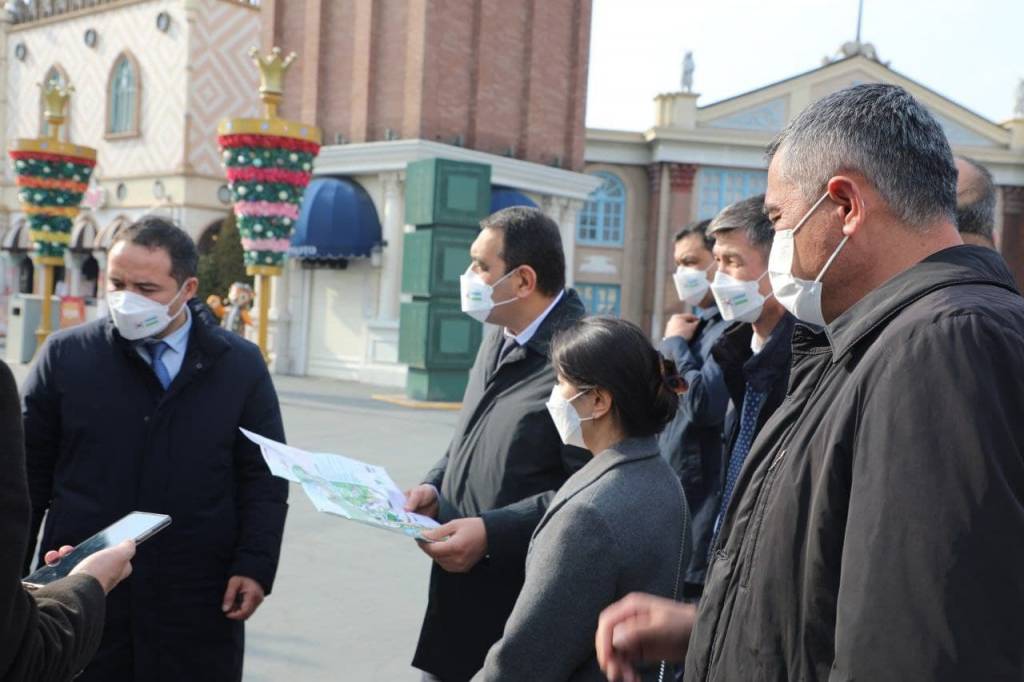 The delegation of the region visited one of the largest cities in Korea – Yongin and met with the Mayor of the city Baek Kun-ki. A Partnership Agreement between Yongin city and Fergana region was signed in 2008. The city is developing under the "smart city" concept. The parties discussed issues of cooperation between the two regions, creating a base for the implementation of mutually beneficial joint projects through the exchange of delegations between the Chambers of Commerce and Industry, attracting investments in the production of semiconductors, electronics and household appliances in Fergana, establishing interaction between higher education institutions, exchanging experience in construction and promotion of urban infrastructure and tourism objects. It is planned to develop an action plan.
Members of the delegation visited one of the largest theme parks in the world – the Everland, which is visited annually by almost seven million people, and got acquainted with the experience of using modern technologies in the provision of services.
M. Sulaymonov, UzA