Cooperation established with a prestigious Belgian analytical centre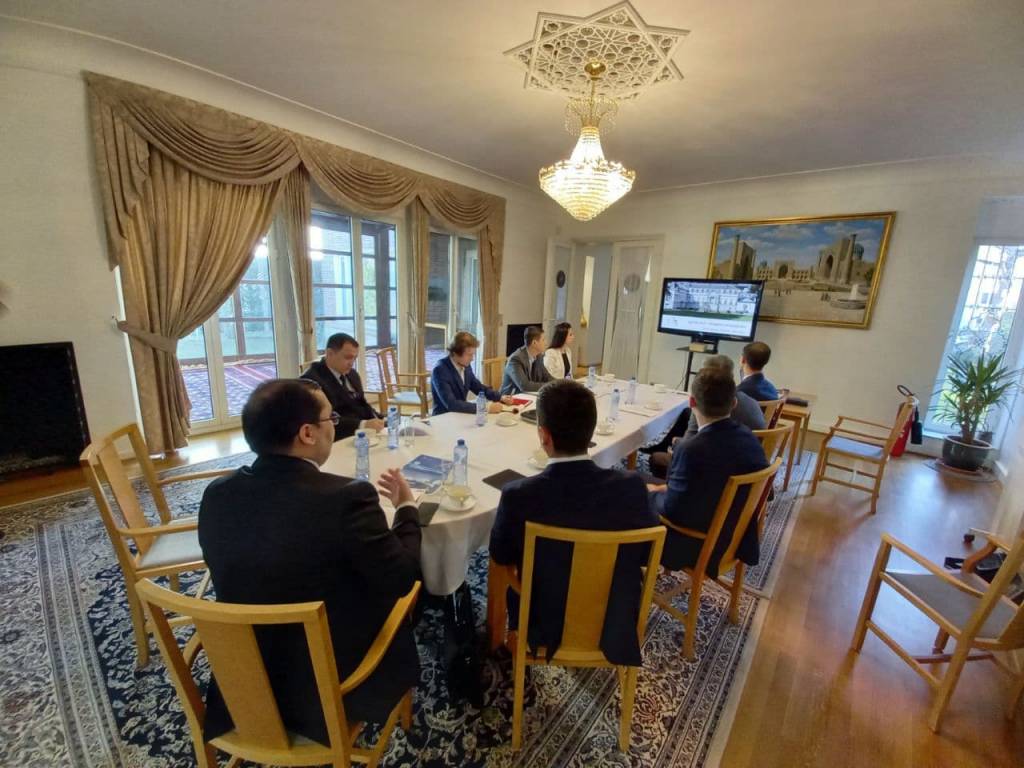 Members of Uzbekistan delegation led by the head of the Development Strategy Centre E. Tulyakov met with a representative of the Royal Institute of International Affairs, known as EGMONT, in Brussels, Belgium.
This has been reported by the Information Service of the Development Strategy Centre.
EGMONT is one of Europe's prestigious independent think tanks based in Belgium. It was founded in 1947 by several eminent Belgian politicians.
The principal direction of the EGMONT's activity is research in international affairs, organization of training for diplomatic personnel. The customer of a significant part of EGMONT's research is the Belgian Ministry of Foreign Affairs.
According to the Senior Research Fellow at EGMONT, Mr. Alexander Mattelaer, the Institute carries out its activities based on annual programs formed under applications received for research.
At the meeting, the Director of the Development Strategy Centre, E. Tulyakov, acquainted the EGMONT representative with the areas of research being carried out and the scope of the Centre's activities.
The parties discussed in detail the issues of cooperation. The main attention was paid to the implementation of promising projects in international relations and foreign policy, arising from the tasks envisaged by the Development Strategy of New Uzbekistan for 2022-2026.
Following the meeting, the parties expressed interest in establishing a permanent exchange of experience between the analytical centres of the two countries and agreed to conduct joint research.
UzA