A special magazine dedicated to New Uzbekistan published in Poland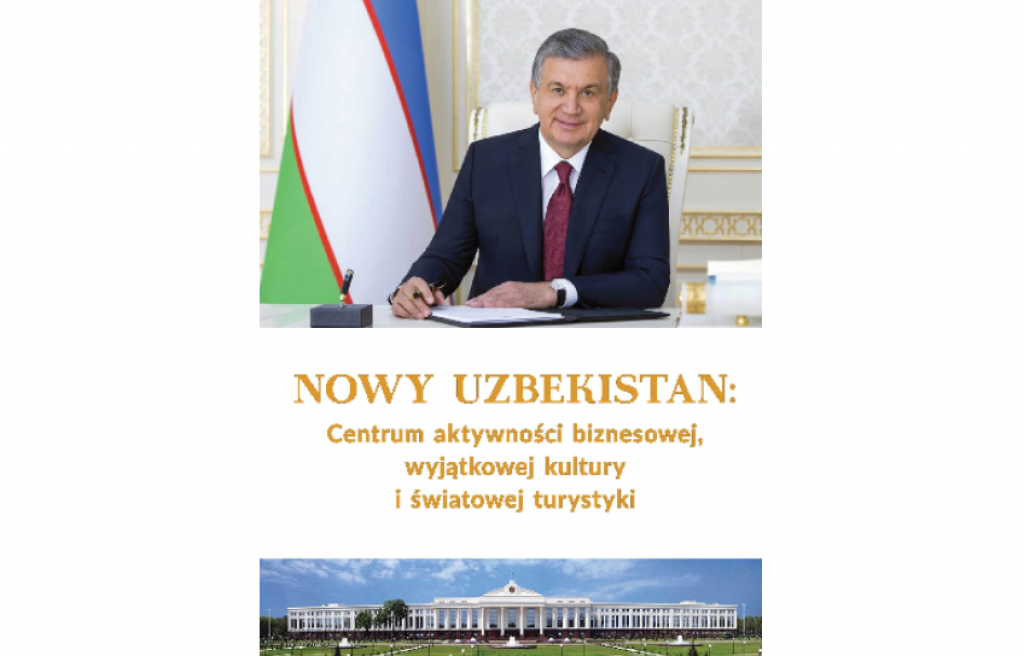 "New Uzbekistan: The Center of Business Activity, Unique Culture and World Tourism" magazine, dedicated to the 30th anniversary of the state independence of Uzbekistan, has been published in Warsaw.
The 80-page illustrated magazine has been published by the Embassy of Uzbekistan in Polish with the technical assistance of the REA publishing house and the Drukarnia Skleniarz printing concern. The publication about Uzbekistan has been published annually since 2016, the current one is the sixth.
It opens with quotes from the Address of President Shavkat Mirziyoyev to the Oliy Majlis of December 29, 2020, which reveals the content of this document, which is, in essence, the State Action Program for 2021.
The chapters of the magazine are devoted to the Actions Strategy on five priority areas of development of the Republic of Uzbekistan in 2017-2021, improvement of the state and public construction system, rule of law, reforming the judicial system, development and liberalization of the economy, development of the social sphere, security, religious tolerance and interethnic harmony, foreign policy, as well as the development of the tourism sector in Uzbekistan.
Special sections are devoted to the new model of Uzbekistan's foreign policy, the country's strategic approaches to ensuring security in the Central Asian region and solving the Afghan problem, its contribution to the restoration of the Afghan economy, and the development of the IRA's transport, logistics and energy systems.
A separate section tells about the development of Uzbekistan – Poland partnership in the political, economic and humanitarian spheres, the history of relations between the countries.
The magazine has been published with a circulation of 2 thousand copies and distributed among political, public, academic, business, media circles, as well as more than 400 travel companies in Poland.
UzA