A carefully considered, strict and prudent monetary policy should be continued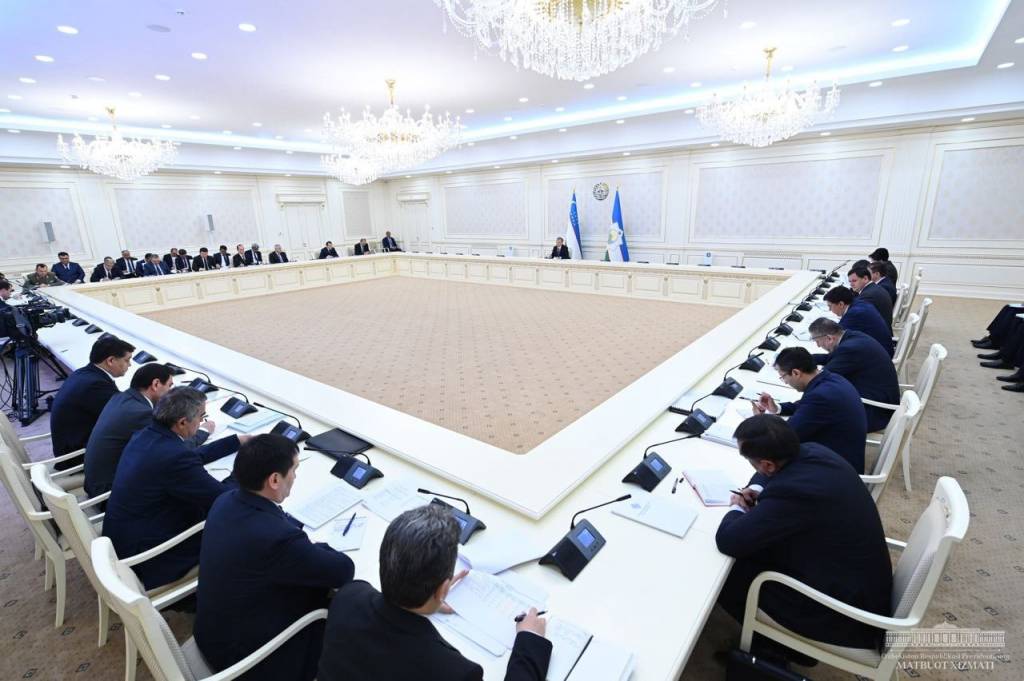 President Shavkat Mirziyoyev chairs a videoconference on the issues of ensuring macroeconomic security, developing regions and industries based on difficult conditions in the global economy, and improving the welfare of the population.
The Head of the state noted the measures being taken to stabilize the foreign exchange market. The foreign exchange market and the exchange rate have stabilized, and trading in the ruble and yuan has begun on the stock exchange.
"Our people should not worry too much in this matter. We have enough reserves to prevent sharp fluctuations in the foreign exchange market", the President said.
The Central Bank was instructed to continue to pursue a carefully thought-out, strict and balanced foreign exchange and monetary policy.
Heads of the branches of the Central Bank in the regions will meet daily with entrepreneurs, explain to them the situation in the foreign exchange market, ensure the implementation of export-import settlements and new credit mechanisms.
International experts predict that the current difficult conditions in the global economy will continue for a long time.
For example, over the past month, the price of wheat on the global markets has increased by 36 percent, raw sugar – by 10 percent, vegetable oil has doubled in price.
UzA