Russian delegation visits Namangan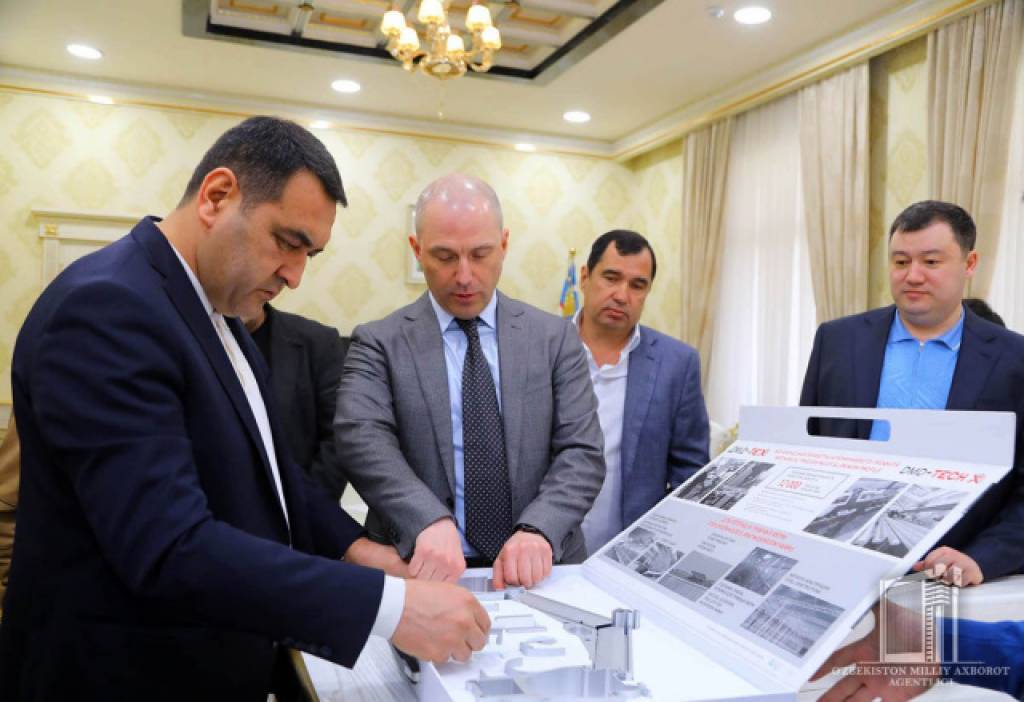 The Russian delegation arrived in Namangan to establish cooperation.
Representative of Russian supermarket chain Magnit K. Piskunov, Director of DMD-Tech M. Goldberg and Chairman of the board of MDK A. Almukhametov arrived in Namangan to establish cooperation.
Issues of developing cooperation with Russian entrepreneurs in growing fruits and vegetables and establishing a system for their processing in Namangan region were discussed at the meeting held in the regional khokimiyat.
Russian entrepreneurs have proposed a project for construction of hydroponic greenhouses in Namangan region, for the implementation of which investments will be attracted by DMD-Tech, Russian banks and RUSAL (Russian Aluminum) supply company. The project also envisages the processing of products grown in these greenhouses and vegetable farms of the region and establishment of a regular supply of Magnit supermarket chains to it.
The proposal was positively received by the regional leadership. An agreement was reached on allocation of land for the project in Pap district.