ISRS expert addresses Islamabad Conclave 2021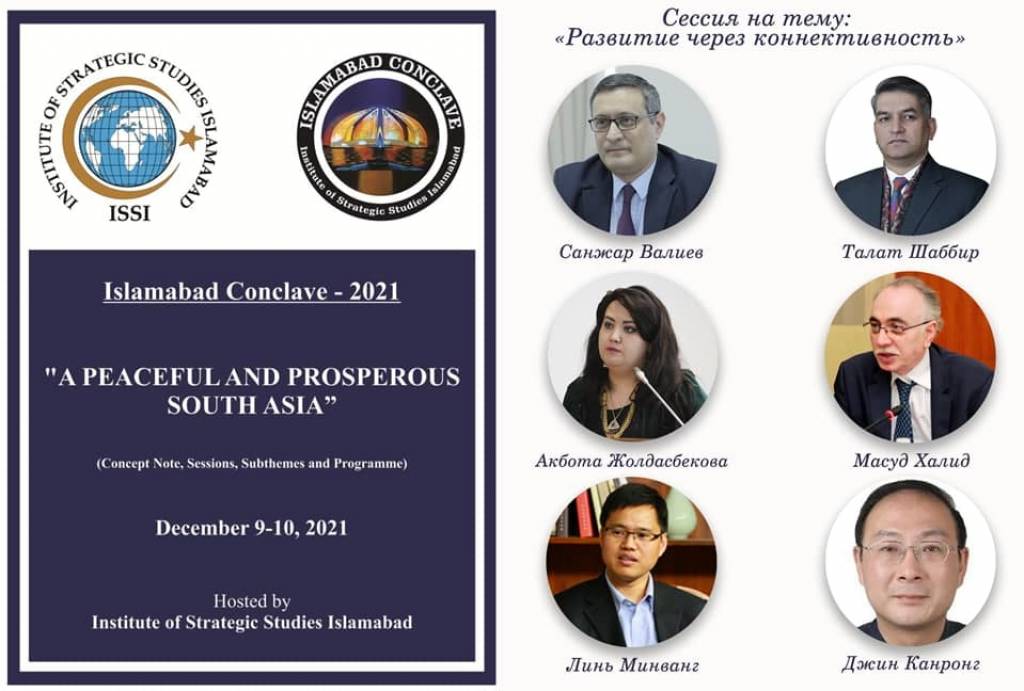 The formation of a functional trade corridor leading to sea routes will serve to increase the volume of bilateral trade between Pakistan and Uzbekistan.
Both sides are ready to contribute in every possible way to increase trade through the development of transport links, noted Deputy Director of the Institute for Strategic and Regional Studies under the President of Uzbekistan Sanjar Valiyev at an online expert meeting Islamabad Conclave 2021.
According to the ISRS representative, new joint transport and transit projects can become a factor in economic recovery in the post-COVID period for the countries of Central and South Asia.
Such cooperation will contribute to strengthening connectivity, improving friendly relations between the peoples of both regions, and therefore, ensuring long-term peace and stability.
It was noted that the development of a multi-variant network of transport communications in the region is a key task for full participation in the world trading system.
"The positive changes taking place in Central Asia and the construction of new transport infrastructure will contribute to the region's exit from relative isolation from major global markets. In this context, Pakistan, which has deep-water ports in the open ocean, is a strategic partner for the Central Asian countries in solving this problem", Sanjar Valiyev noted.
On December 9-10, the Institute of Strategic Studies Islamabad organized the first expert meeting Islamabad Conclave 2021 on "Peaceful and prosperous South Asia". The event was attended by over 40 scientists and experts from Pakistan, China, Qatar, Kazakhstan, Nepal, Indonesia, Norway, as well as representatives of international organizations and the diplomatic corps.
UzA