Shavkat Mirziyoyev: Peace and wellbeing strengthen through prayers of our mothers and dedication of women
Tashkent hosts a festive event on the occasion of March 8 – International Women's Day.
President of the Republic of Uzbekistan Shavkat Mirziyoyev delivered a speech and congratulated women on this holiday.
"From time immemorial, humanity has exalted the image of sacred Mother, woman. Our mother's life-giving love inspires us to great deeds and we strive to turn our native land into a beautiful, blooming place. Peace and wellbeing are strengthened in the country through prayers of our mothers and dedication of women, our daily hard work gives results and life is illuminated with the light of kindness, filled with even deeper meaning", says the Head of the state.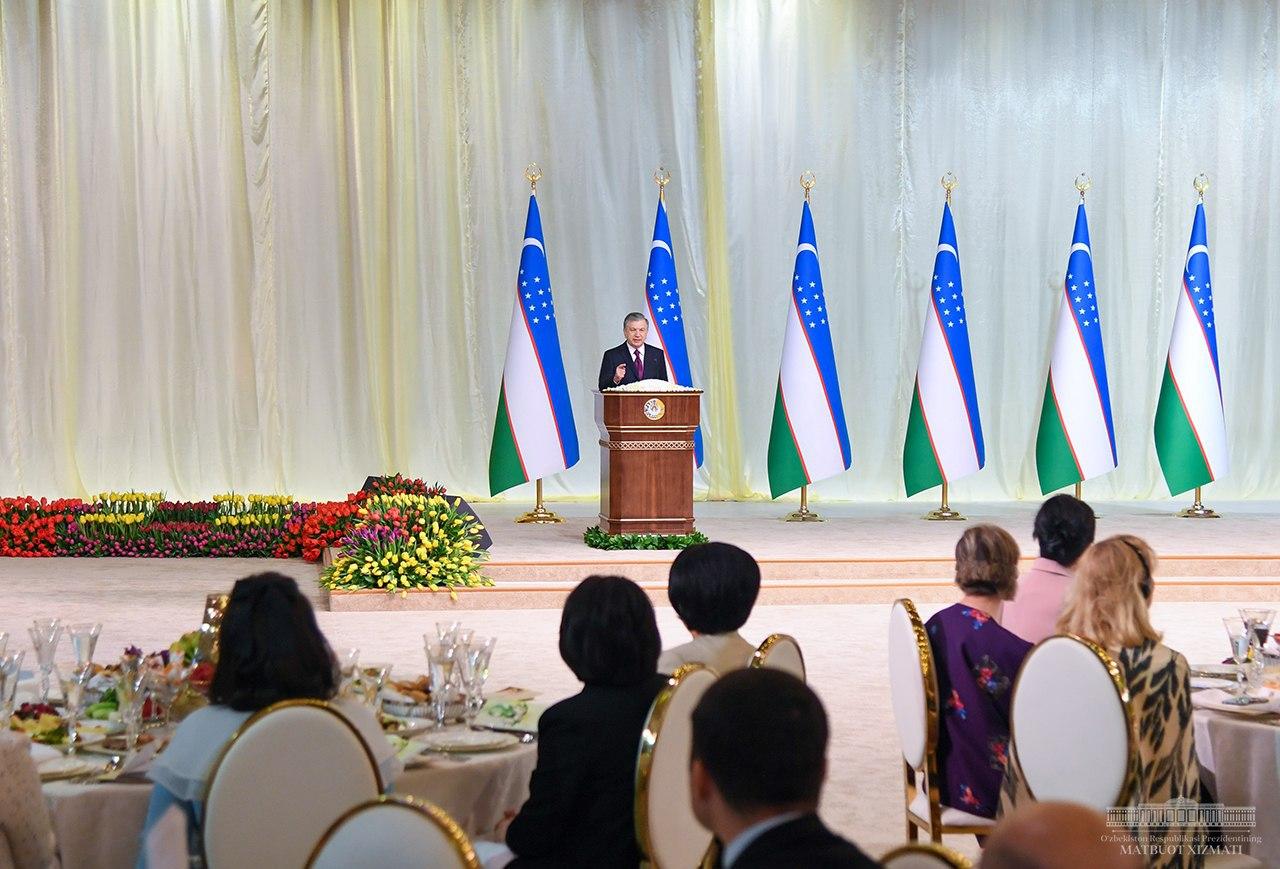 Uzbekistan focuses on ensuring women's rights and interests, ensuring gender equality. In addition to household chores, women are actively involved in the affairs of society and the state.
According to the results of recent elections, women won 32 percent of total (150) seats in the Legislative Chamber of the Oliy Majlis. In the Senate and Local Councils, this figure exceeded 25 percent.
For the first time in the history of Uzbekistan, representation of women in the National Parliament has reached the level corresponding to the UN recommendations. According to this indicator, the legislative body of Uzbekistan has risen to the 37th place among 190 national parliaments of the world, whereas 5 years ago it occupied 128th place in this rating.
Sixteen of our esteemed women have been awarded the highest award of Motherland – "Uzbekiston Qahramoni" ("Hero of Uzbekistan"). More than 1380 women and girls work in government and public organizations in senior positions. And this row is only growing. Recently, worthy, initiative and organizational women were appointed as khokims of districts and cities.
Today's event marked the worthy contribution of women to development of production, education, medicine, science, culture and sports.