Instructions given on providing housing for the population
Two years ago, on May 20, 2018, President Shavkat Mirziyoyev got acquainted with the new residential complex in Andijan. Taking into account the relevance of the housing issue in this region, the Head of the state ordered to expand the construction of houses. Therefore, 20 seven-storey and 2 sixteen-storey houses in the city were built.
Today, the President visited this area and one of the apartments, talked with the owners.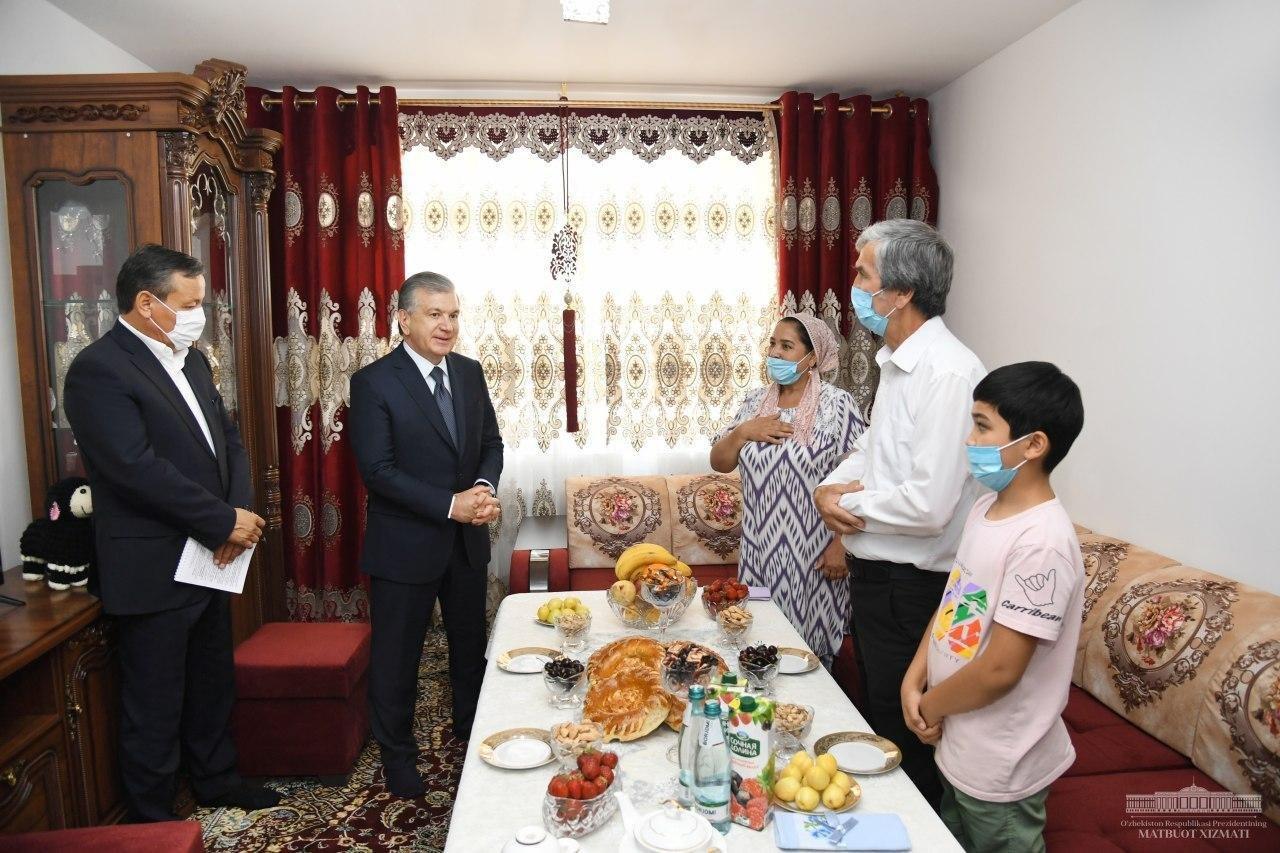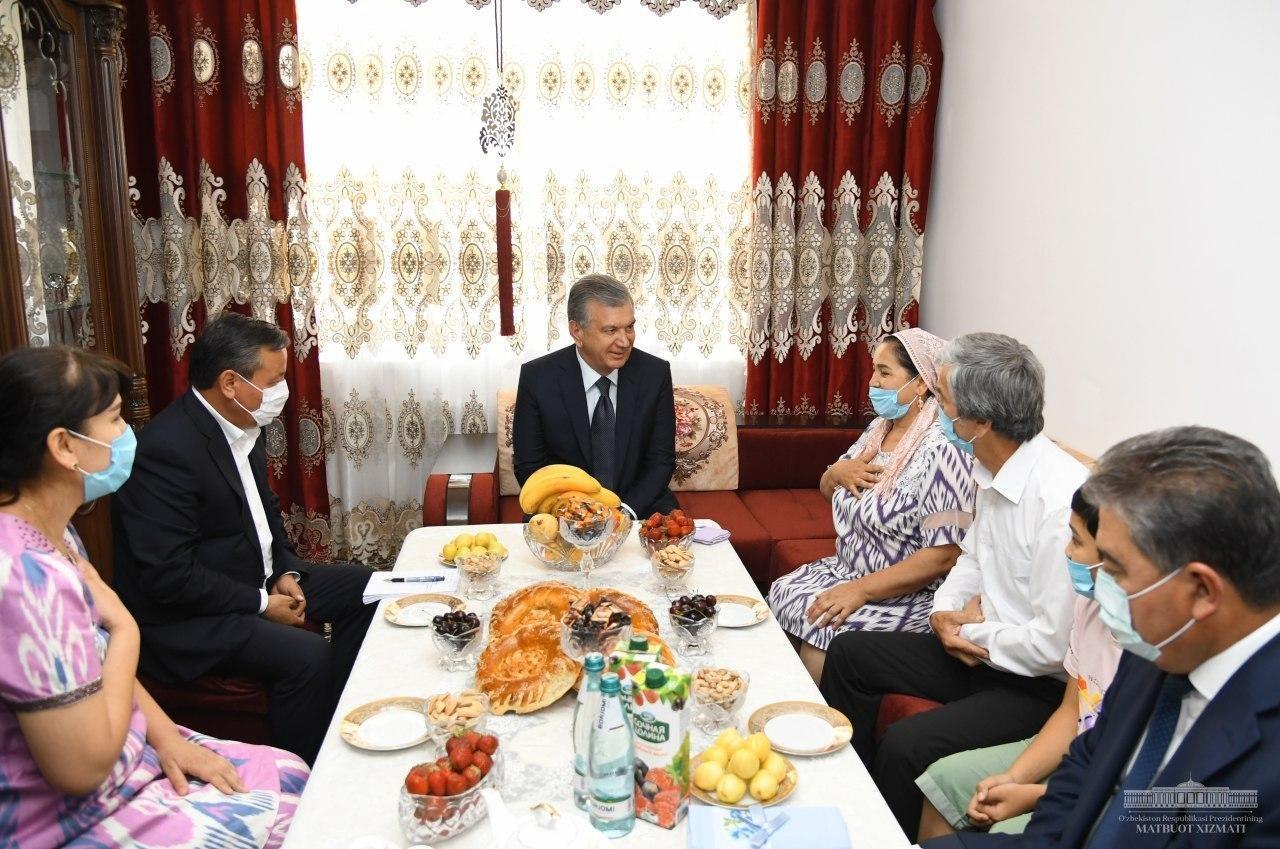 The houses are built of monolithic reinforced concrete slabs using earthquake-resistant technology. External walls are covered with energy-saving basalt material. The house has Internet access, video surveillance is installed. Finishing work was completed in March and the apartments were handed over to buyers in finished form.
There are recreation and sports areas, children's playgrounds, parking in the territory.
Andijan is known to be one of the most densely populated regions. Compared to other projects with a similar building area, this area housed 2 times more apartments, which is very important in the region. Hence the affordable housing prices.
The President emphasized the need for continuing housing construction.
"The main support in eradicating poverty is availability of housing. When people have their own shelter, it's easier to get to the feet", said Shavkat Mirziyoyev.
Instructions have been given for laying communications, the construction of apartment buildings and modern villages in densely populated districts.