Bright embodiment of high respect
In recent years, under the leadership of President of the Republic of Uzbekistan Shavkat Mirziyoyev, priority attention has been paid to issues of comprehensive support for women, increasing their authority in society and protecting their rights and interests.
On the eve of March 8 – International Women's Day, noble values of our people are especially clearly manifested, connected with respect and reverence of our dear mothers, sisters and daughters.
On March 5, the President of the Republic of Uzbekistan Shavkat Mirziyoyev had a telephone conversation with one of the most active and initiative women in Uzbekistan – Head of Nurli Obod farm in Altiarik district of Fergana region, Hero of Uzbekistan, member of the Senate of the Oliy Majlis Lola Murotova and warmly congratulated her on the upcoming holiday.
The Head of the state highlighted Lola Murotova's worthy contribution to development of agriculture and the farming movement, solution of social problems at places, her long-term selfless and honest work, great achievements in the progress of the country.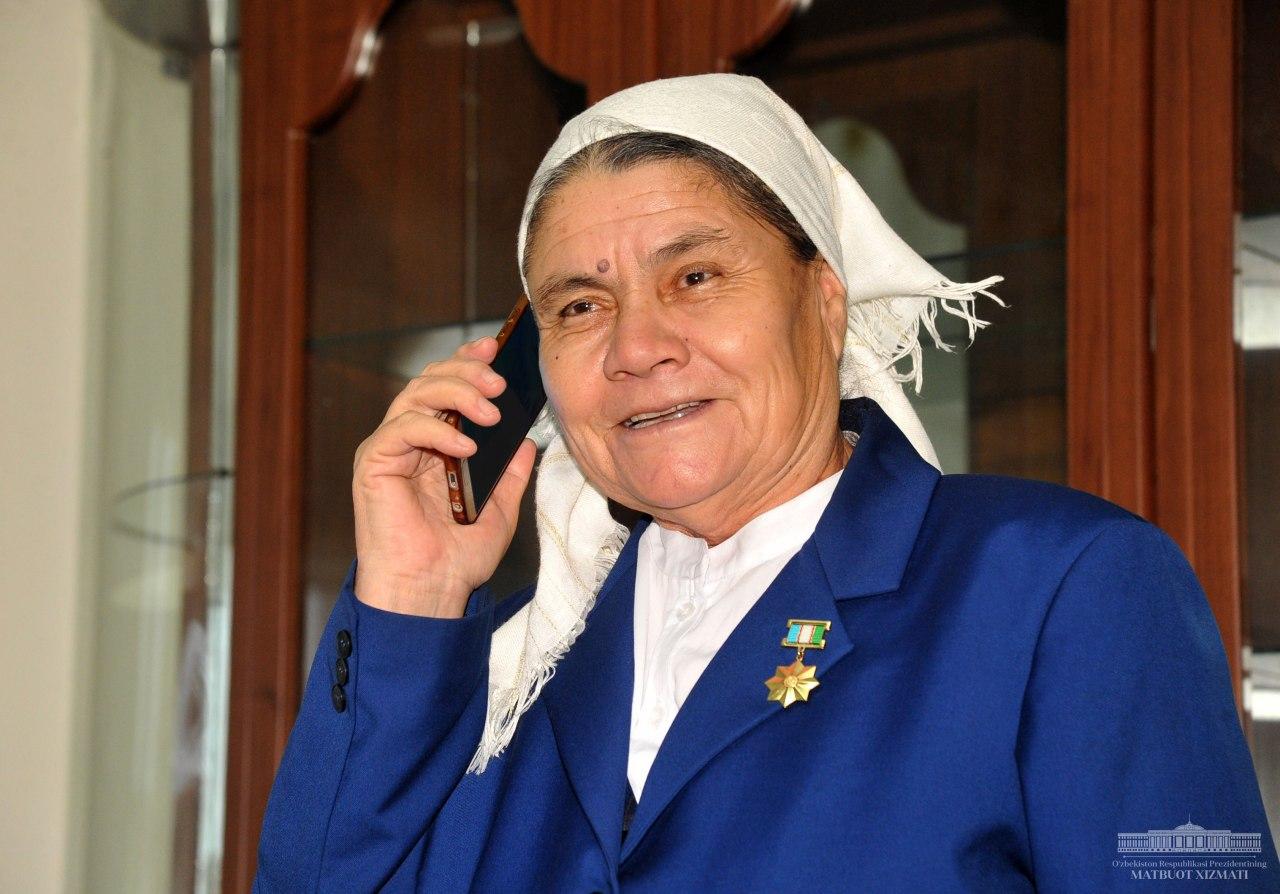 It was emphasized with respect that Lola Murotova has been applying her rich experience, knowledge and strength to ensure development of the state and people's wellbeing, and as an active, modest and educated Uzbek woman, she is an example for women of the country.
The President wished the well-known woman farmer, who is currently undergoing treatment, good health and cheerfulness, always be surrounded by warmth and care of family and relatives.
In turn, Lola Murotova expressed her sincere gratitude to the Head of the state for his concern and support, despite the busy working schedule. She noted that she sees this gesture of courtesy and attention as another vivid embodiment of high respect shown to all women of Uzbekistan.
At the same time, on behalf of the Head of the state, Chairperson of the Senate of the Oliy Majlis Tanzila Narbayeva personally arrived in Fergana region to congratulate the Hero of Uzbekistan Lola Muratova and presented her President's holiday gifts.